Motor Trade
At Gordons we have a long history of advising clients in the motor trade. In many ways, motor dealers are no different to the many other business that we advise. However, having a deep understanding of the sector based on many years' experience provides us with a unique perspective and knowledge of what is important to clients in the motor trade.
Our specialist team, led by James Fawcett has acted for the likes of JCT600, DM Keith and William Morgan Group for a number of years. Whether you're a franchised dealer, used car dealer or an independent trade, our team can help to realise opportunities and protect you against risks.
NEWS
August 12, 2016
EU-US Privacy Shield – an adequate replacement for the Safe Harbour Framework?
European Commission adoption of the Privacy Shield On 12 July 2016, the European Commission adopt ...
Read More >
June 8, 2016
New General Data Protection Regulation
In the first of a two part article, Jessica Cumming, a corporate solicitor at Gordons, looks at the ...
Read More >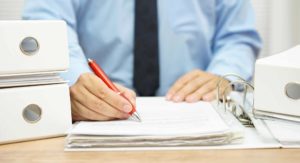 February 5, 2016
Gordons steers UK's largest Skoda retailer D.M. Keith into significant expansion
Leeds-based D.M. Keith, the UK's largest Skoda retailer, is looking to drive further ahead of the ...
Read More >
Further News
What we've done
well See All
James Fawcett
Tim Gooder