National Children's Charity, KidsOut, Presents Gordons with Corporate Supporter of the Year Award
National children's charity, KidsOut, has recognised Gordons with its corporate supporter of the year award after the firm went "above and beyond" in helping the organisation over the last 12 months.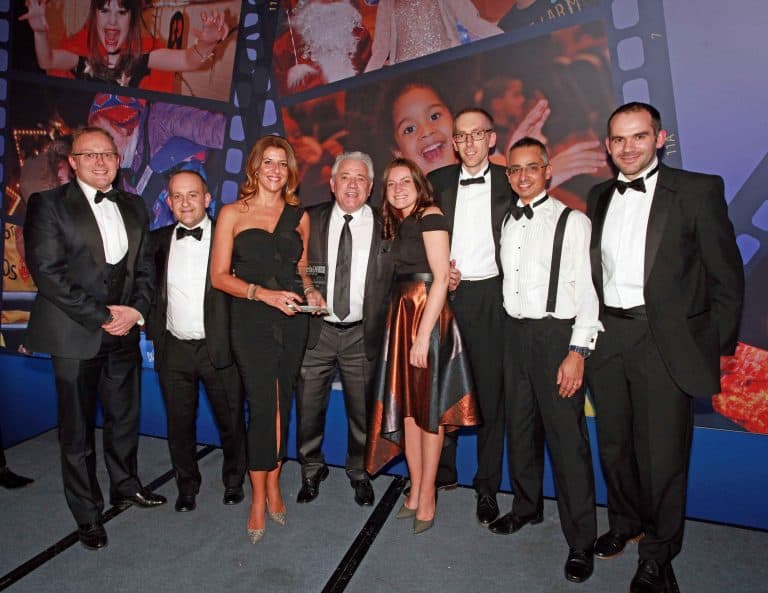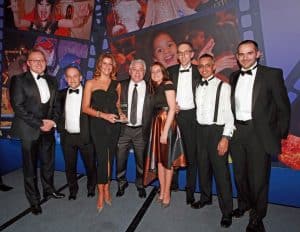 Award Winners: Gordons was presented with the KidsOut corporate supporter of the year award by football legend Kevin Keegan. Pictured with him are (from left) Gordons' partners Paul Young, James Fawcett, Victoria Davey, Sarah Ratcliffe, Mike Finnett, Anjon Mallik and solicitor James Kimberley
Gordons' people were credited by KidsOut chief executive, Gordon Moulds CBE, for getting involved in all aspects of the delivery of children's services, including volunteering time and raising awareness of the charity on social media. In addition, the firm organised a series of events throughout the year which raised more than £15,000 for KidsOut.
The charity is dedicated to providing fun and happiness to disadvantaged youngsters across the UK, including children who have escaped domestic violence or live daily in poverty.
As part of its work, KidsOut runs a National Fun Day for over 28,000 children every year, and works with every Woman's Aid Federation refuge across the UK to provide toys and games to children and provide experiences. These include trips to theme parks and theatres, which help young people remember what it is like to just be children.
Gordons Partner, Victoria Davey, accepted the award from football legend, Kevin Keegan, at the charity's annual fundraising Question of Sport event. Held at Elland Road in Leeds, it was attended by hundreds of the charity's supporters.
During the past 12 months, the team at Gordons have participated in 14 separate fundraising activities. These included completing a 26-mile marathon walk around the Welcome Way in West Yorkshire, as well as the Leeds and Harewood 10k runs and the Yorkshire marathon corporate relay.
The firm also organised two private cinema screenings for 35 children and their carers, and a Christmas party in their offices for 25 children who were given presents donated by Gordons staff.
Commenting on Gordons winning the award, KidsOut chief executive, Gordon Moulds CBE, said: "This award recognises the great deal of time, effort and thought that everyone at the firm has volunteered to support KidsOut.
"It has been a pleasure partnering with Gordons. They are an excellent bunch of people who have gone above and beyond by actively involving themselves with our charity and shown initiative and creativity in everything they have done.
"In fact, the firm's use of social media to raise awareness of KidsOut was so effective it resulted in another Leeds-based company appointing us as their charity of choice. Everyone at the firm thoroughly deserves this accolade, which is only awarded once a year, and should be proud of the innovative ways in which they have supported us."
Previous charities Gordons has supported include Simon on the Streets, Marie Curie, Friends of Alfie Martin and PhysCap.
Victoria Davey said: "KidsOut is an important cause that many people at Gordons care about, so winning the award means a lot to us. It gives us a tremendous amount of pleasure to see our charity partnership producing significant positive results.
"We had a lot of fun supporting KidsOut and we're very pleased to see the time we have given, and the money raised, going directly to help disadvantaged children throughout Yorkshire and beyond."