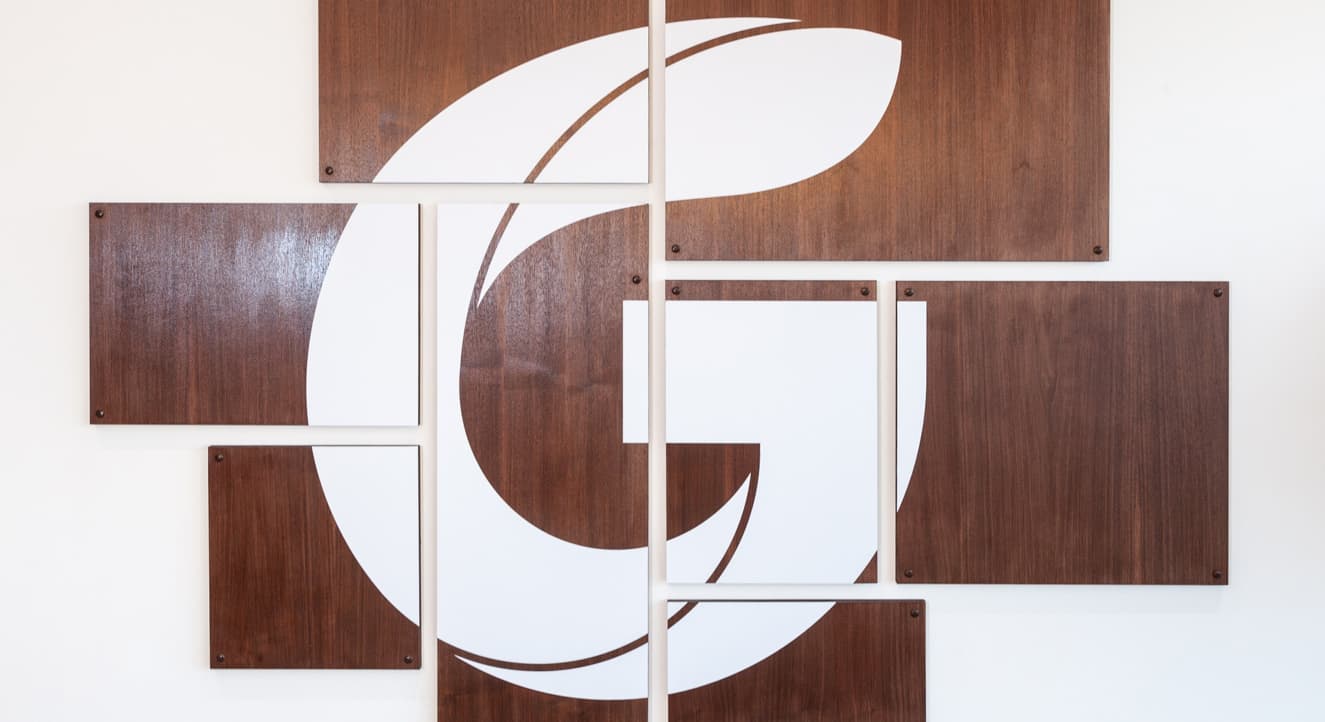 Employment Law Update – August 2021
Thursday 26th August 2021
Shortage of skilled trade workers as demand for home improvements rise
Since the start of lockdown, people spending more time at home has led to an increase in the demand for trade workers as more people want new kitchens, bathrooms, and other home improvements.
With at least 80% of homeowners expected to make improvements to their homes this year, job vacancies in trades roles are soaring. However, there is a shortage of workers to fill them.
If you are looking to hire staff from overseas to fill vacancies, you will likely need to consider a Skilled Worker Visa and whether those staff will meet the application criteria. The UK Job Shortages List lowers the salary threshold for certain professions to 80% to facilitate successful Skilled Worker Visa applications in those areas. However, trades roles such as plumbers, kitchen installers, bathroom fitters and landscapers are not included, despite current shortages.
Under the usual Skilled Worker Visa, overseas trade workers from a number of professions including kitchen, window and carpet fitters can still enter the UK, but they do not benefit from the reduced salary threshold, making it more difficult for those in lower paying roles to meet the application criteria.
The Chief Executive of Checkatrade has stated that he wants more trades put on the Job Shortages List. The Home Office have said that shortages are in part due to a recent reduction in EU migration and employers should invest in UK workers instead.
If your business is facing staff shortages, it is vital to be proactive and consider solutions. It seems unlikely that the government's Job Shortages List will be expanded any time soon, and in light of Brexit and continuing travel restrictions due to COVID-19 you may wish to focus on a long-term solution instead. An increase in training opportunities for school leavers or for those looking to retrain could help boost numbers in the coming years.
However if you wish to source new staff, either from overseas or through new training roles and apprenticeships, it is important that recruitment is carried out fairly.
Please do not hesitate to get in contact with one of our team for more advice on a fair recruitment process or hiring overseas staff.
---
Isolation rules updated from 16 August: an end to the 'pingdemic'? 
Since the full re-opening of society on 19th July 2021, there has been a well publicised large increase in the amount of individuals being required to self-isolate either after being 'pinged' by the NHS Covid-19 app or after being contacted by NHS Test and Trace. As a result of this, employers are beginning to suffer from staff shortages, particularly where their employees' jobs cannot be done from home. In some cases, certainly the hospitality industry, this has meant that businesses have had to completely shut down until the end of their isolation. There is also some concern from employers that employees could abuse their self-isolation policy where they know they will be paid in full.
From 16th August 2021, all individuals who have received both doses of their COVID-19 vaccine will no longer be required to self-isolate if they are notified they have been in contact with someone who has tested positive for COVID-19 (provided at least 2 weeks have passed since their final vaccination), although it is still recommended they take a PCR test and take extra precautions.  If they get a positive test result, or develop symptoms, they would still need to isolate.
This will come as a relief to many employers as it reduces the risk of a whole work force being affected. However, not all individuals are fully vaccinated, meaning employers should be wary of the latest guidance to ensure they do not unintentionally expose themselves to any potential fines or legal liability in this respect.
You should take steps to understand which individuals are exempt and how the rules apply to each of your employees. Allowing an employee onto your premises who is required to isolate could result in you receiving a fine. To prepare, you should consider reviewing and updating your policies. You may also wish to consider whether it will be necessary to request vaccination status from employees and how to do this in compliance with data protection laws. We can advise further on this.
Guidance has changed significantly since the start of the pandemic so it is crucial that policies are kept up to date. However, you should approach any changes to policy cautiously. Requirements to evidence the need to self-isolate or provide evidence of vaccination status could give rise to tribunal claims for discrimination or breach of contract if not handled correctly.
If you have any concerns about policy alterations or data protection obligations our Employment team are happy to advise.
---
Was the redundancy decision taken too soon or should furlough have been considered or existing furlough arrangements extended for longer?
These are questions that various employers have wrestled with and indeed may still be considering given that the Coronavirus Job Retention Scheme (CJRS) will end on 30 September 2021.
So far there appear to be only two cases which have considered the inter-relationship of furlough and a decision to dismiss for redundancy in the context of whether such a redundancy decision was unfair.
In the first of these (both first instance Employment Tribunal decisions which are not binding on any other tribunals) Mhindurwa v Lovingangels Care Ltd, it concerned an employee, who was made redundant not long after the furlough scheme had been brought in. The Employment Tribunal found she had been unfairly dismissed because her employer did not consider furloughing her before deciding to dismiss.
In another more recent case, albeit with a different factual background, a different tribunal appears to have gone the other way. In Handley v Tatenhill Aviation Ltd, the employee had been on furlough but was then made redundant and the Employment Tribunal found that even though the employer could have extended the furlough period longer, this did not make the dismissal unfair and of course the tribunal could not substitute its own view and decide the case on the basis of what it would have done: provided an employer's decision is within the range of reasonable responses open to it, a tribunal won't interfere with it. [Note: in the case in question the Claimant was found to have been unfairly dismissed for other reasons.]
The learnings from these two first instance decisions about the inter-relationship of furlough and redundancy dismissals are actually quite unsurprising. As with any dismissal for any reason at all, the reasonable employer should always first consider possible alternatives to dismissal and so if an employer hasn't considered furloughing a member of staff as an alternative to redundancy, a tribunal could decide that the dismissal was unfair. Secondly, the issue of when enough is enough and furlough should be ended in favour of dismissal for redundancy, will always be a matter for the employer alone. So long as the employer's decision is within the band, or range, of reasonable responses to the situation, then a tribunal will not interfere with that decision.
---
Will employers be required to prevent sexual harassment in the workplace? 
On 21 July 2021, the government published its response to a consultation into sexual harassment in the workplace. The  response highlights that as people return to work after extended periods of working from home, there is an opportunity to focus on ensuring a safe working environment. One of the areas the consultation explored was whether the government should introduce a mandatory duty on employers to protect workers from harassment and victimisation in the workplace.
Though harassment in the workplace has been prohibited for decades, 54% of the 4,215 respondents to the survey said they had experienced harassment at work. Current legislation requires employers to 'take all reasonable steps' to prevent sexual harassment. The government's proposal could hold employers to account for failing to take these steps before an incident occurs, although the consultation did not conclude what the penalty would be. Respondents called for more clarity around what is meant by 'employers must take all reasonable steps' in order to ensure consistent expectations are being placed upon employers.
The government has stated its intention to bring forward new legislation in this area as soon as parliamentary time allows it. This would see a greater requirement on employers to not only deal with harassment appropriately, but to also actively take steps to prevent harassment. The consultation response also promises accessible employer guidance to outline practical steps they can carry out in order to take the most effective action. By increasing employer awareness, the government hopes to also make employees more aware of what to expect from their employer. This will help employees when considering taking legal action in respect of harassment as they will be more aware of the preventative action that is required by their employer.
The proposed legislation is unlikely to be enacted for some time, but employers are still required in the meantime to take 'all reasonable steps' to prevent harassment in the workplace. This could be in the form of staff training, or raising awareness through other means. Proactive consideration of whether your current sexual harassment policy needs updating and whether you could take any additional steps to ensure you are fostering a safe working environment for your employees will no doubt help to mitigate the current risk.
If you require any further information on the above developments please contact one of our employment law experts below.