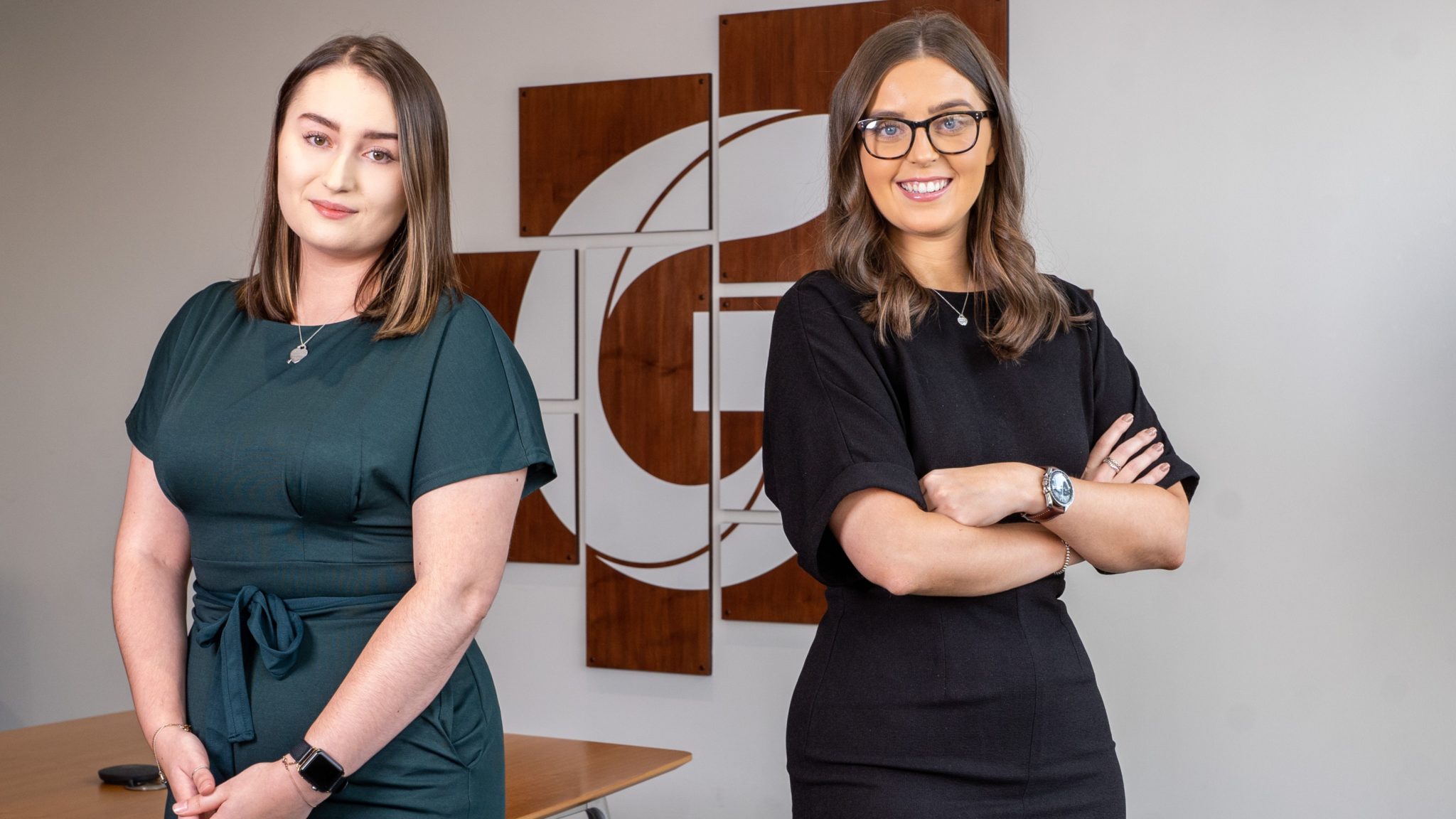 Gordons Celebrates Double Graduation for Pioneering Law Apprenticeship
Friday 18th November 2022
Law firm Gordons is celebrating the latest two graduates of its pioneering law apprenticeship.
Eleanor Tordoff and Lauren Wurzal have both qualified as chartered legal executives within the firm's property litigation and corporate specialisms respectively.
Launched in September 2011, Gordons was the first in the legal sector to offer an apprenticeship taking its chartered legal executive lawyers to an honours degree equivalent.
Gordons created its multi-award-winning law apprenticeship to enable social mobility by providing an alternative route into the profession for school leavers without them needing to attend university. Since its inception, the firm has recruited 30 apprentices straight from school.
As part of their apprenticeship, Gordons provided Eleanor and Lauren with hands-on experience and academic study, as well as paying their salaries and course fees, for a five-year period.
Gordons' partner and member of the firm's executive board, Victoria Davey, said: "Eleanor and Lauren should be very proud of their achievements, and we are enjoying celebrating their success. We're really pleased for them as they are both talented colleagues and great people to know.
"Our clients feel the same way about Eleanor and Lauren and they both now have the opportunity to further grow their careers with Gordons.
"We remain fully committed to our law apprenticeship as it has been a big differentiator for the firm. It shows our continued dedication to enabling social mobility within the legal profession and reflects our belief that attitude is more important than background. It is something our clients tell us they admire."
For more information on our legal apprenticeship, check out more information here.