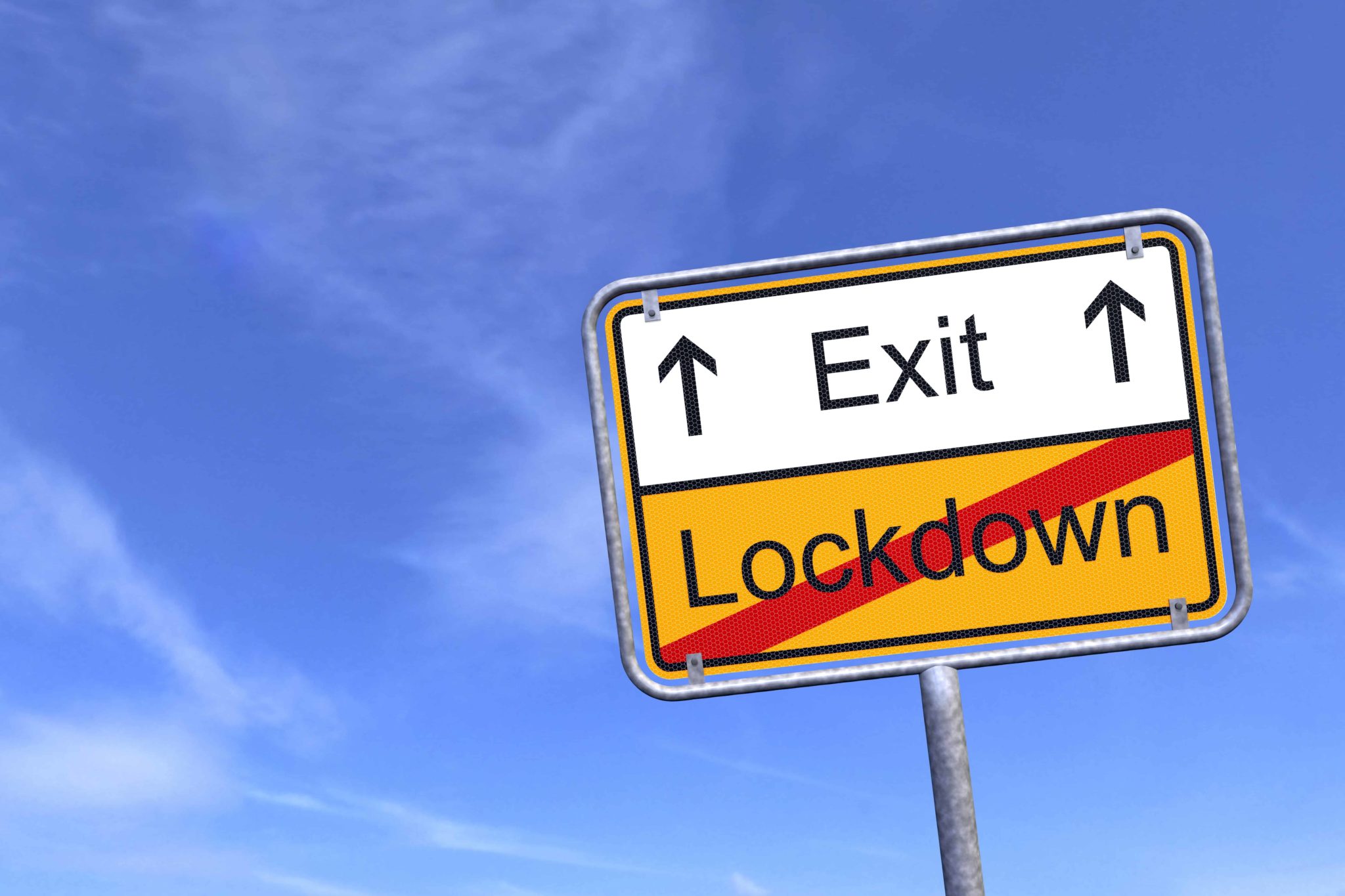 Back to the office? What we know about the rules (or think we know) -V- the reality
Wednesday 21st April 2021
From 29 March restrictions started easing, however many restrictions still remain in place and will do so for some weeks.  There are many different rules and exceptions for various sectors, this summary focuses purely on the office environment.
On 22 February 2021 the government published its "Roadmap out of lockdown". This is a 4-step approach to the removal of the restrictions under which we have all been working for months. The 4 key dates are:
Step 1 – 8 March,
Step 2 – not before 12 April,
Step 3 – not before 17 May, and
Step 4 – not before 21 June.
The government has been clear that in implementing its plan it will be "guided by data, not dates", to minimise the risk of a surge in infections. So the dates in the roadmap are indicative and subject to change with a minimum of five weeks between each step:
four weeks for the scientific data to reflect the changes in restrictions and to be analysed;
followed by one week's advance notice of the restrictions that will be eased.
We have already seen the levels of exuberance that lockdown easing generates with Step 2 seeing the re-opening of non-essential retail, hospitality venues and so on. Inevitably people hear something is changing next week and want to exercise the new freedom immediately. The risk and danger for employers is that they may seek to rush back to the office and encourage their staff to go back when in fact the rules haven't relaxed enough. This could in turn generate its own problems especially with those among the workforce who are inevitably rather nervous. In all of this it is essential to be mindful that many people have suffered bereavements and will be understandably anxious. The last thing we need is conflict and strife at a time when we want people happy to be returning.
So currently, what do the rules actually say if we work in an office? When is it our turn?
The provisions are clear: "You should continue to work from home if you can, minimise the number of journeys you make where possible, and follow the rules in the Coronavirus Restrictions guidance."
The specific office and contact centre guidelines make it clear: "Office workers should work from home if they can. This guidance will remain in place until at least step 4 of the roadmap, when the work from home guidance will be considered as part of the wider review on social distancing. Employers should ensure workplaces are safe for anyone who cannot work from home."
Before Step 4 begins [which will not be before 21 June] the government will complete a review of social distancing and other long-term measures that have been put in place to cut transmission. As well as informing decisions on the timing and circumstances under which various measures may be lifted, importantly this will also inform guidance on working from home.
It is clear then that the "work from home" rule will not be removed before 21 June 2021 at the earliest.
As to "those who cannot work from home", employers should ensure workplaces are safe. This merely reflects the position as it has been for months now, that offices and contact centres can open under all 4 of the steps, only if you ensure they're COVID-secure. So if you keep your office or other workplaces open, or if you are re-opening office premises as restrictions ease, then your organisation must ensure any employees working in the workplace stay protected and observe the guidance issued by the government in order to stay safe. For the majority of office workers it seems you strictly should wait until Step 4 of the road map. But don't forget, the guidance is very repetitive in stressing throughout, "Office workers should continue to work from home where they can".
Often the rationale for going back in is the need for meetings. The guidance covers meetings and specifically provides (among other things) that offices should:
Utilise remote working tools to avoid in person meetings.
Ensure participants should not physically attend meetings unless reasonably necessary and even then participants should maintain social distancing of 2m.
Hold meetings outdoors whenever possible or in rooms where there is good ventilation through open doors, windows and vents, mechanical ventilation (such as air conditioning) or a combination of both.
What will make a meeting "reasonably necessary" is a matter for debate and something unlikely to be tested in the foreseeable future but, it clearly calls for a degree of common sense, especially where virtual alternatives are being used regularly anyway within an organisation.
A question asked of us in the last week or so was this:
"Are we ok to start a phased return now the messaging is changing from staying home to stay at home where possible? Even though we can work from home, it does impact us not being able to collaborate as well etc when all at home."
Let us be clear: the message is not changing and hasn't changed. The roadmap is clear and the updated position is stated at https://www.gov.uk/guidance/working-safely-during-coronavirus-covid-19/offices-and-contact-centres
Additionally, we were asked,
"Can people refuse to return and/or say they don't want to return until they have had the vaccine?"
At the moment certainly, if their work can reasonably be done from home, then they can probably refuse to go into the office and it may well be unreasonable to force them to do otherwise until Step 4 of the roadmap is reached.
Sources:
https://www.gov.uk/government/publications/covid-19-response-spring-2021/covid-19-response-spring-2021-summary
https://www.gov.uk/guidance/covid-19-coronavirus-restrictions-what-you-can-and-cannot-do#going-to-work
https://www.gov.uk/guidance/working-safely-during-coronavirus-covid-19
https://www.gov.uk/guidance/working-safely-during-coronavirus-covid-19/offices-and-contact-centres
Please note: this summary is for general guidance only.
If you would like to discuss this further, then please contact one of our employment experts below. To view the full April Employment Law Update, click here: