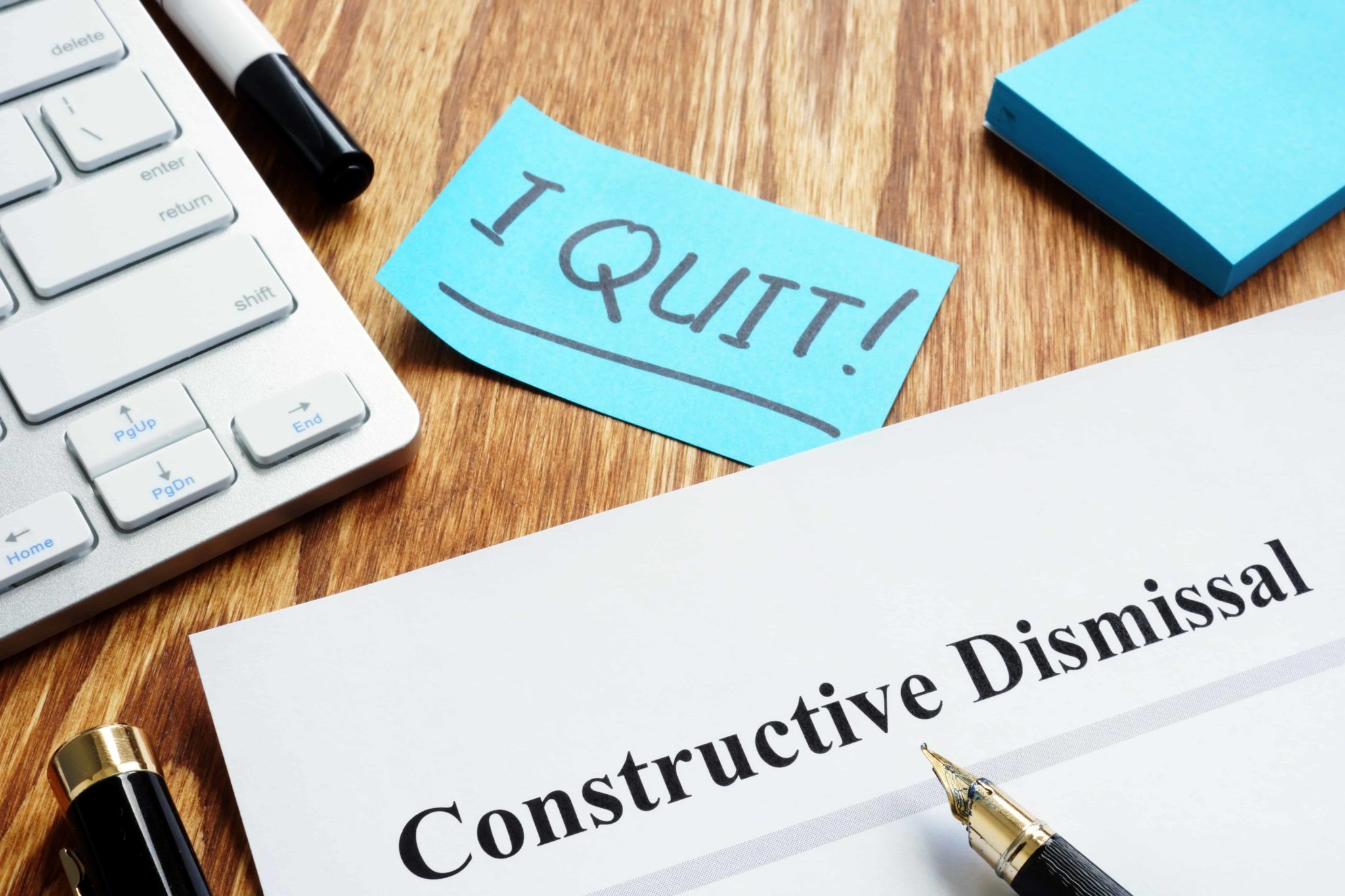 Constructive dismissal claim not undermined by grievance
Wednesday 17th February 2021
In Gordon v J & D Pierce (Contracts) Limited, the Employment Appeal Tribunal held that an employee had not undermined his right to bring a claim for constructive dismissal even though he had raised a grievance after the events which led to his resignation.
Facts
The Claimant brought a claim against his employer for constructive dismissal due to the relationship between himself and his manager deteriorating. The Tribunal rejected the Claimant's claim as it was held that there were 'faults on both sides'. Furthermore, it held that by engaging in the grievance procedure after the material events, the Claimant had affirmed his contract of employment (and therefore lost the right to claim constructive dismissal). The Claimant appealed against this decision.
Decision
The Employment Appeal Tribunal rejected the appeal on other grounds but held, unsurprisingly, that the fact the Claimant engaged in a grievance procedure with his employer didn't actually mean that his contract had been affirmed. It was concluded by the EAT, in line with the previous case of Kaur v Leeds Teaching Hospitals NHS Trust, that a contract does not come to an end for all purposes and clauses just because an employee believes that the contract has generally come to an end. Some clauses survive termination, in this case the right to raise a grievance. Therefore, an employee can still seek to resolve differences or disputes without it meaning that they have lost their right to resign and claim constructive dismissal.
Comment
This is not a surprising outcome.  Whilst employees are required to resign promptly in response to an employer's breach of contract to succeed in an unfair dismissal claim, clearly they should have the option to follow the grievance procedure to resolve the issue first.  A satisfactory outcome could avoid the need for them to resign.  If there is a delay in the grievance being dealt with, or the issue is not resolved satisfactorily, the employee still may be able to resign and claim constructive dismissal.  You should bear this in mind when dealing with employee grievances.
If you would like to discuss this further, then please contact one of our employment experts below. To view the full February Employment Law Update, click here: