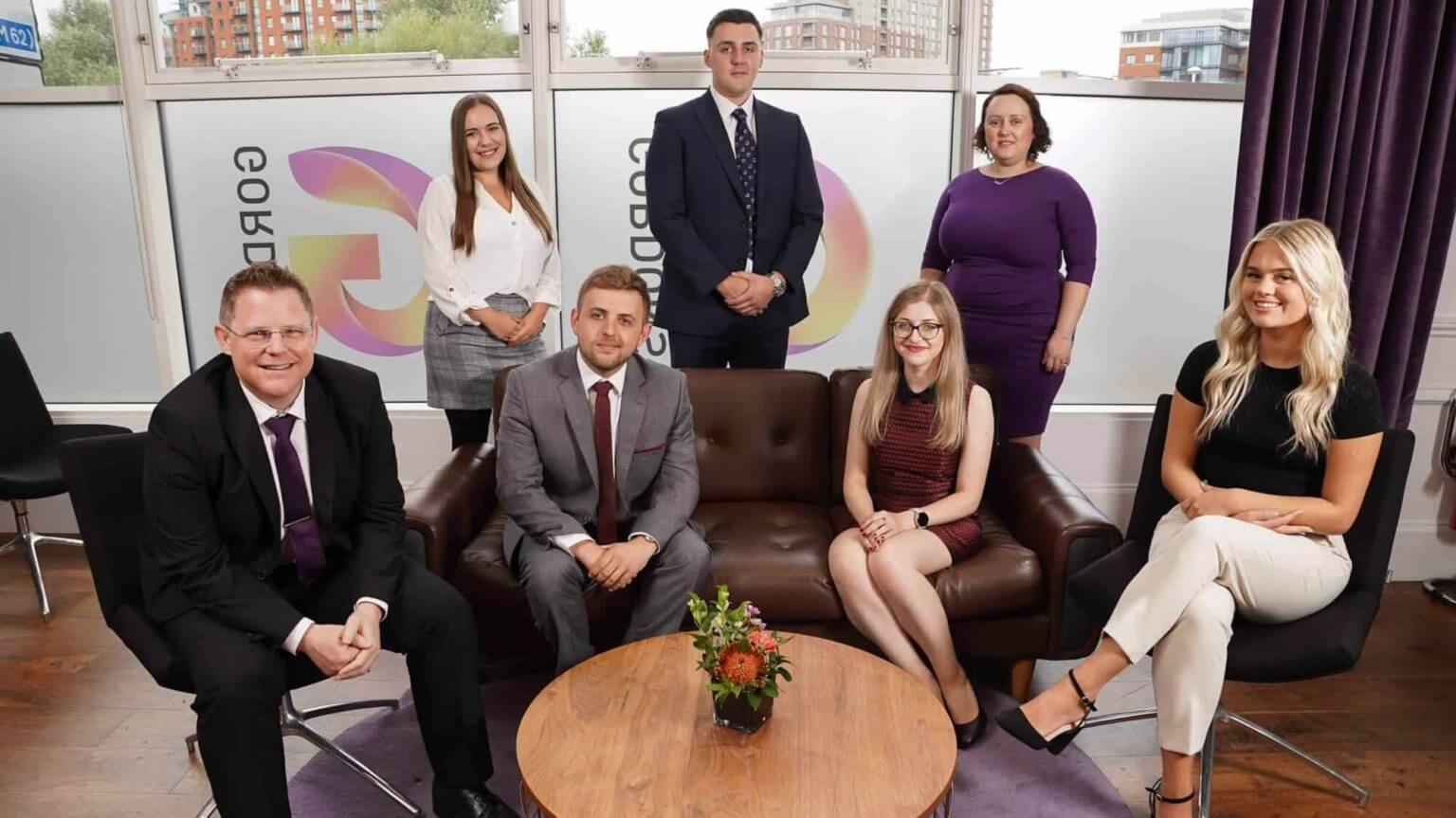 Law Firm Gordons Hires Five New Trainee And Apprentice Solicitors
Tuesday 6th September 2022
Law firm Gordons has welcomed its latest cohort of aspiring lawyers with the appointment of three new trainee solicitors and two apprentice solicitors.
Antonia Nita, James Harrison and Arran Crump have started training contracts and will undertake four six-month seats which will see them involved across various Gordons specialisms.
The three new starters will benefit from the firm's distinct approach to developing its trainee solicitors. This places as much emphasis on personal growth and relationship building as it does on enhancing professional skills.
Taylor Barker-Hales and Neve Cooper have joined the Gordons Law Apprenticeship, the firm's pioneering, multiple award-winning apprenticeship scheme.
As apprentices, they will both train to become qualified lawyers through a combination of hands-on experience and academic study. Gordons will pay their salary and course fees, meaning they will not accumulate any student debt.
Corporate partner Amy Pierechod is responsible for mentoring and managing the trainee solicitors whilst Gordons Law Apprenticeship graduate, Megan Stocks, will do the same for the apprentices.
Welcoming the new trainees and apprentices to the firm, Gordons' partner, Victoria Davey, said: "There is fierce competition for our training contracts and apprenticeships, which means we see some outstanding candidates.
"All five of our new trainees and apprentices were exceptional during the recruitment process. Each one of them demonstrated their clear potential to become trusted advisers who will build strong relationships with clients and colleagues.
"We have a particular 'people first, lawyers second' culture at Gordons and will always support and encourage people who demonstrate great attitudes. We look forward to supporting our new colleagues as they learn to ensure they can contribute to the continued progression of the firm.