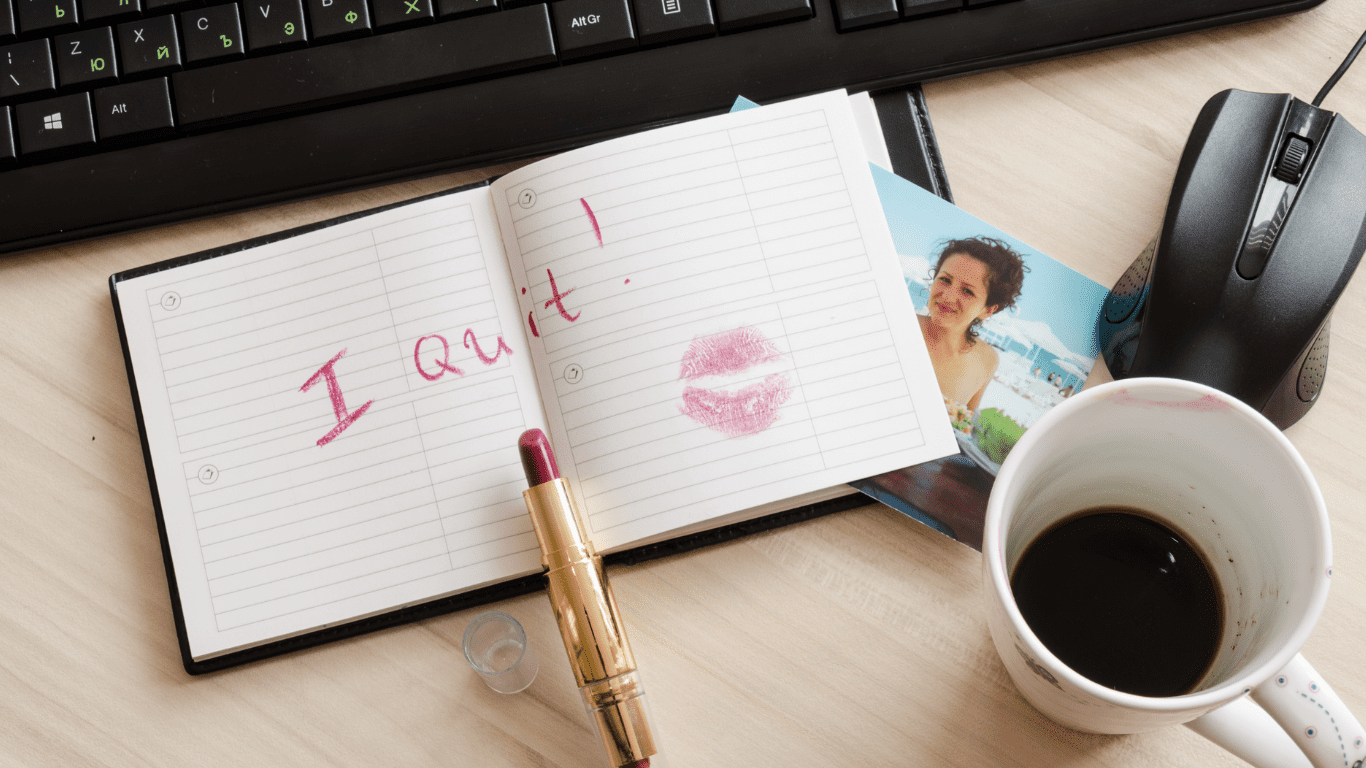 Is the 'Great Resignation' Real and What Can You Do About It?
Wednesday 13th April 2022
We have all probably come across the 'Great Lie Down' or the 'Great Resignation', if not both. But what do they actually mean and how do they affect us?
What are the 'Great Resignation' and 'Great Lie Down'?
The term the 'Great Lie Down' was originally used in China during the pandemic when an increasing number of workers started to take career breaks from work to reassess their careers.
Similarly and more commonly referred to in the West as the 'Great Resignation'. Its widely accepted that the Great Resignation was brought about by the pandemic when a large number of employees resigned from their jobs. Many re-evaluated their careers and placed more importance on flexible/hybrid working, well-being and higher salaries. Accordingly, the impact of the pandemic on the size of workforces has been felt across many economies.
Businesses and employers are now facing great challenges with employees resigning, retiring early and moving to competitors. The Office for Budget Responsibility expects that there will be 400,000 fewer people in the British workforce between 2022 and 2027 than projected. Many people have chosen early retirement or are on long term sickness. Perhaps surprisingly, a higher inactivity rate is also found among working-age people, for example in March 2022 it was estimated that 210,000 working age-people were among those with a higher inactivity rate.
Is the 'Great Resignation' Real?
There have been some doubts over whether this phenomenon actually exists. Data suggests that there is often a fluctuation in employment after a pandemic. There is usually an increase in early retirements after such world events, perhaps due to long-lasting health issues.
In addition, whilst there was great uncertainty during the pandemic there was far less movement by employees. As the CJRS (furlough scheme) only applied to employees with a certain length of service, it would take a brave individual to move employers and be ineligible for the scheme in a subsequent lockdown. In a world in turmoil, it is perhaps human nature to seek security even if it is not your ideal role or employer.
It is possible therefore that in late 2021 and early 2022 there has been a "pent up" movement between roles and careers that may have occurred less overtly and with less concentration had the pandemic not happened.
Society's Lifestyle Aspirations
What is clear is that the pandemic has changed society's perceptions about life values, and employees are reconsidering what is important to them. This includes their careers. With some workers wanting more flexible hours, remote working and a better work-life balance, such as requesting a 4-day week, there has been a shift in workplace culture. Employees know that remote working can be effective and moreover, they know that their employers know it too. Increasing focus on wellbeing and mental health has made employees reassess what they expect of a workplace where they dedicate so much of their time.
What Can Employers Do to Survive the 'Great Resignation'?
It's not all about increasing salaries. Think about your business' culture:
Increase transparency
Encourage a collaborative culture
Do your employees find their work and workplace meaningful? If roles are limited, can meaningfulness be achieved through social/community activities?
Encourage progression/growth in whatever form that may take. Not all employees want promotion and more responsibility. However, most want to progress and grow in skills or scope of the role
Increase support and focus on physical, mental and psychological health in the workplace
Invest in employees and their training
Reward productivity
Consider flexible working hours, for example, workers with childcare and caring responsibilities
Review employment contracts regularly
Think of alternatives that make your workplace better than elsewhere, such as employee perks and team bonding activities
Millennials make up the largest percentage of people in the workforce at this current time. Unsurprisingly, their needs and wants from their place of employment differ from their predecessors. This was discovered in a recent survey from Great Place to Work.  More than any other generation, they're seeking equity, transparency and flexibility. These can be achieved within any business through innovative practices.
If you would like any advice on the information in the article, please get in touch with a member of the employment team who will be more than happy to help.