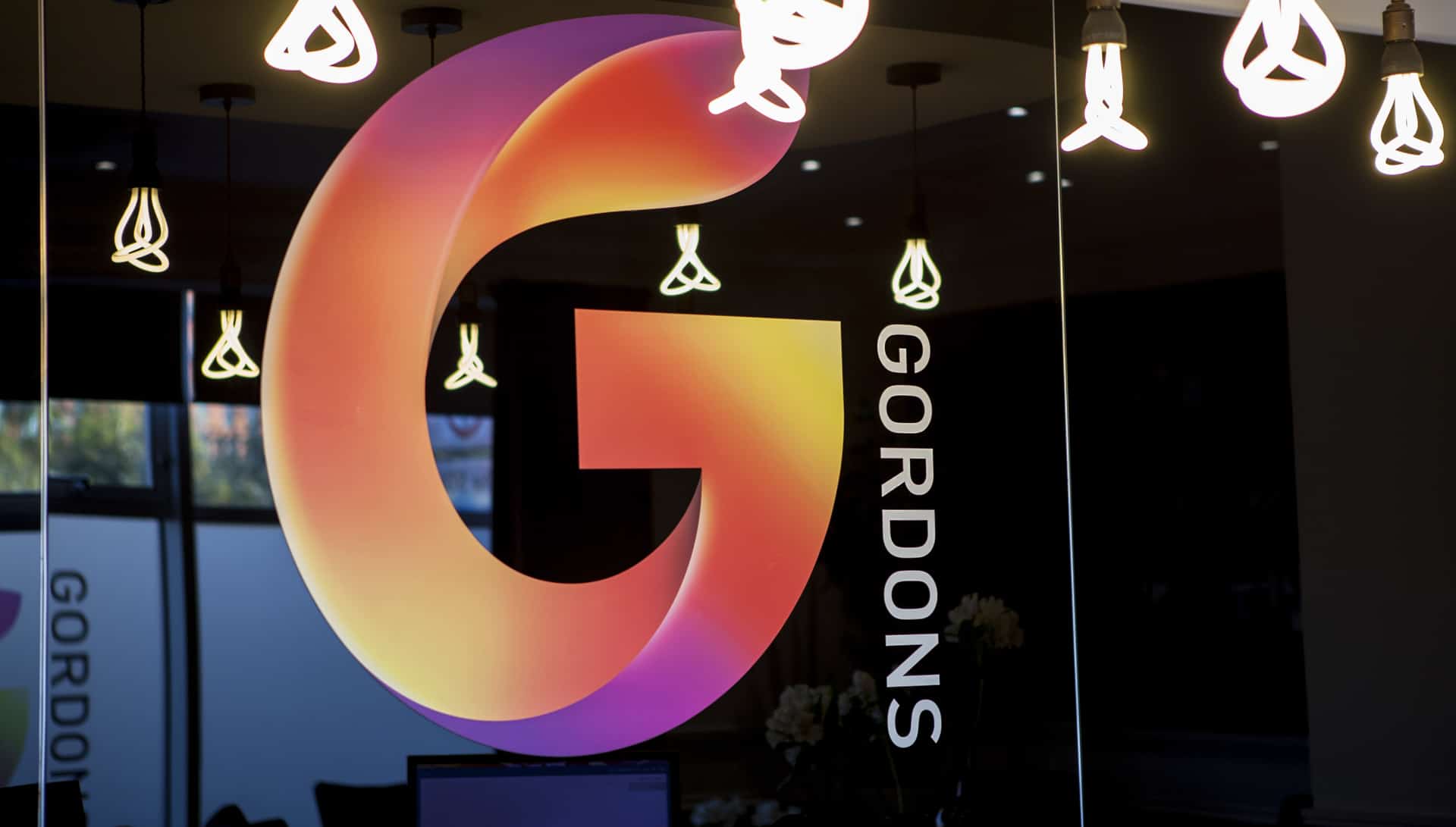 Gordons Employment Update - 9 November 2018
Fillip for NDAs as Court of Appeal gives the Green light
Non-disclosure agreements ('NDAs') are in the media spotlight, and so seemed a topical starting point for this update, more so in light of the Court of Appeal decision upholding the terms of several NDAs in ABC & others v Telegraph Media Group Limited.
Law
NDAs are common in settlement agreements between employers and employees. Essentially they are contractually binding confidentiality commitments whereby parties agree not to reveal certain information. This might include the nature of the complaints that underlie the settlement, or the terms of the agreements, including sums paid. If the terms of the NDA are breached then damages for breach of contract would be the appropriate remedy.
Facts
Five employees made allegations of 'discreditable conduct' against a senior executive at the two claimant companies (collectively the 'Claimants'). All of these allegations ended with the parties entering into settlement agreements.
The Daily Telegraph recently contacted the Claimants requesting comment on a story it proposed to publish in relation to the various allegations. The Claimants sought immediate injunctive relief.
Decision and comment
In reaching its decision, the Court of Appeal had to balance the press' right to freedom of expression with the complainants, and businessman's, right to privacy. The Court's considerations offer reassurance, and guidance, to employers and drafters of NDAs.
The Court noted that parties are generally free to determine for themselves what obligations they wish to be bound by. The principle of legal certainty should mean that, all other things being equal, the courts will not interfere.
Accordingly, it said that it is likely 'to tell with particular force' where: (i) the agreement is freely entered into without improper pressure, (ii) both parties have the benefit of independent legal advice; and (iii) the agreement allows for disclosure of wrongdoing to police or other regulators. In such circumstances a court is more likely to prefer the right to privacy over freedom of expression.
The Court of Appeal also noted that NDAs play an important and legitimate role in ending disputes, particularly in an employment context. Where this is the case, there is an even greater incentive to ensuring the parties remain bound by their agreement.
NDAs are not by default objectionable, and can be in the genuine best interests of all parties. The Court of Appeal has demonstrated the continued relevance of them in dispute resolution. The Court clearly had no issue upholding the terms of a properly drafted NDA. As such, NDAs should include specific provisions permitting lawful disclosures, for example to police, or under whistleblowing protections. Additionally, employers should be aware of the potential imbalance of power, and ensure that employees have received independent legal advice prior to settlement.
Individuals can be liable for losses flowing from whistle-blower dismissal
The Court of Appeal, in Timis and another v Osipov, has ruled that if a co-worker victimises a whistle-blower so as to lead to their dismissal, then that co-worker can be personally liable for the losses suffered by the dismissed.
Law
Workers have the right not to be subjected to a detriment on the ground that they have made a protected disclosure. Where they do, the worker may bring a claim against their employer and/or the co-worker in question.
The law previously drew a distinction between dismissal and detriment. In the case of dismissal, it was thought the claim should be for unfair dismissal against the employer only. This is no longer the case, and can now be against both the individual who was a party to the decision to dismiss, and the employer, being vicariously liable for its employees' actions.
Facts
Mr Osipov was an employee and, for a short time, the CEO of International Petroleum Limited (IP Limited). During his time as CEO, Mr Osipov made a number of disclosures that qualified as protected disclosures. Shortly after the final disclosure, Mr Osipov's employment was terminated with immediate effect by two non-executive directors, Mr Timis and Mr Sage.
Mr Osipov successfully claimed automatic unfair dismissal, on the basis that the principal reason for his dismissal had been that he had made protected disclosures. He was also successful in arguing that Messrs Timis and Sage were jointly and severally liable, along with IP Limited (now insolvent), for the £1,745,000 compensation awarded. They duly appealed.
Decision and comment  
The Court dismissed the appeal, noting that as Parliament had seen fit to extend personal liability for whistle-blower detriment, it was hard to imagine that it had intended to exclude such liability where the detriment was dismissal.
As decisions to dismiss will almost inevitably be made by one or more individual(s), claimants have a second bite at the cherry and may pursue the employer with an unfair dismissal claim and the individual by means of a detriment claim. In instances where the individual has deeper pockets than the organisation, for example where a company is insolvent, small, or new, this could be an attractive option. It is worth noting as well that for detriment claims, an injury to feelings award may be made.
Employers should put in place appropriate internal processes, and training to ensure all parties are aware of their obligations and potential liability. The warning for individual decisions makers who cause or carry out the dismissal is self-explanatory.
Employee labelled 'fat ginger pikey' was not harassed
The EAT have found that the claimant in Evans v Xactly Corporation Limited was not harassed when he was variously referred to as 'fat ginger pikey', 'Gimli' and 'fat Yoda'.
Law
'A' harasses 'B' if A engages in unwanted conduct related to a relevant protected characteristic, and the conduct has the purpose or effect of:
(a) violating B's dignity, or
(b) creating an intimidating, hostile, degrading, humiliating or offensive environment for B.
The victim will be protected if they associate with someone who has a protected characteristic. In deciding whether (b) is satisfied, a tribunal must take into account: (i) the perception of the victim, (ii) the other circumstances of the case, and (iii) whether it is reasonable for the conduct to have that effect.
Facts
Mr Evans worked for Xactly Corporation Limited ('Xactly') as a sales representative. In the year he was employed, Mr Evans did not sell anything and he was dismissed for poor performance. He brought claims for harassment and discrimination in relation to disability and race. Mr Evans suffers from Type 1 diabetes, which was known by Xactly, and has links to the traveller community, which was known by one colleague.
Decision and comment
The EAT noted that the comments could have amounted to harassment if taken in isolation. However, it took stock of the fact that the work culture at Xactly was one of 'jibing and teasing' in which Mr Evans appeared to feel comfortable and was an active participant. Mr Evans had not complained of the comments at the time, and following them had not changed his behaviour toward the commenters. Finally, there was no link established between Mr Evan's weight and his disability and none of his colleagues considered Mr Evans to be overweight – 'fat' was used universally as a generic insult. The statutory definition of harassment (above) was therefore not made out.
The decision serves as a helpful reminder that in a harassment claim the tribunal must consider the context in which the comments were made, and the relationship between the person making them, and the claimant. Employers should do likewise at the investigation stage of any complaint.
The decision shows that an employee claimant who actively participates in a culture of offensive office banter will have a hard time convincing a tribunal that they were subjected to harassment stemming from that banter. That said, it should not be overly relied upon. While employers will have a defence if they can show that they took all reasonable steps to prevent harassment or discrimination, in the majority of cases this should involve policies, training, and management of staff.
Data breach fines double year on year
In another indication of the data protection zeitgeist, researchers at RPC, a professional services firm, found that average fines levied by the Information Commissioner's Office ('ICO') have doubled in a year. Businesses that failed to protect data faced average fines of £146,000, compared with the previous figure of £73,000. The total value of fines rose to around £5 million, up from £4 million in the year 2016/17. Additionally, the ICO stated last month that data breach reports had increased 75% in the past two years.
Comment
Our recent E-Brief commented on the Court of Appeal decision in the Morrisons data breach case. Employers can control significant volumes of employee, and client data and should be mindful that under the GDPR and DPA 2018, firms can be fined €20 million or 4% of global turnover by the ICO, in addition to any damages claims.
It is anticipated that in the medium term, GDPR will result in an increase in value of fines for larger firms. The ICO has stated previously it will not make an example of SMEs following minor infringements. As the number of breaches is not slowing down, employers should consider ways to mitigate risks to customer and employees in the event of a breach.
If you require any further information on the above developments please do not hesitate to get in contact with a member of the Employment Team.
If you would like to sign up to our Employment Law E-brief, please click here and select the Employment & HR area of interest.