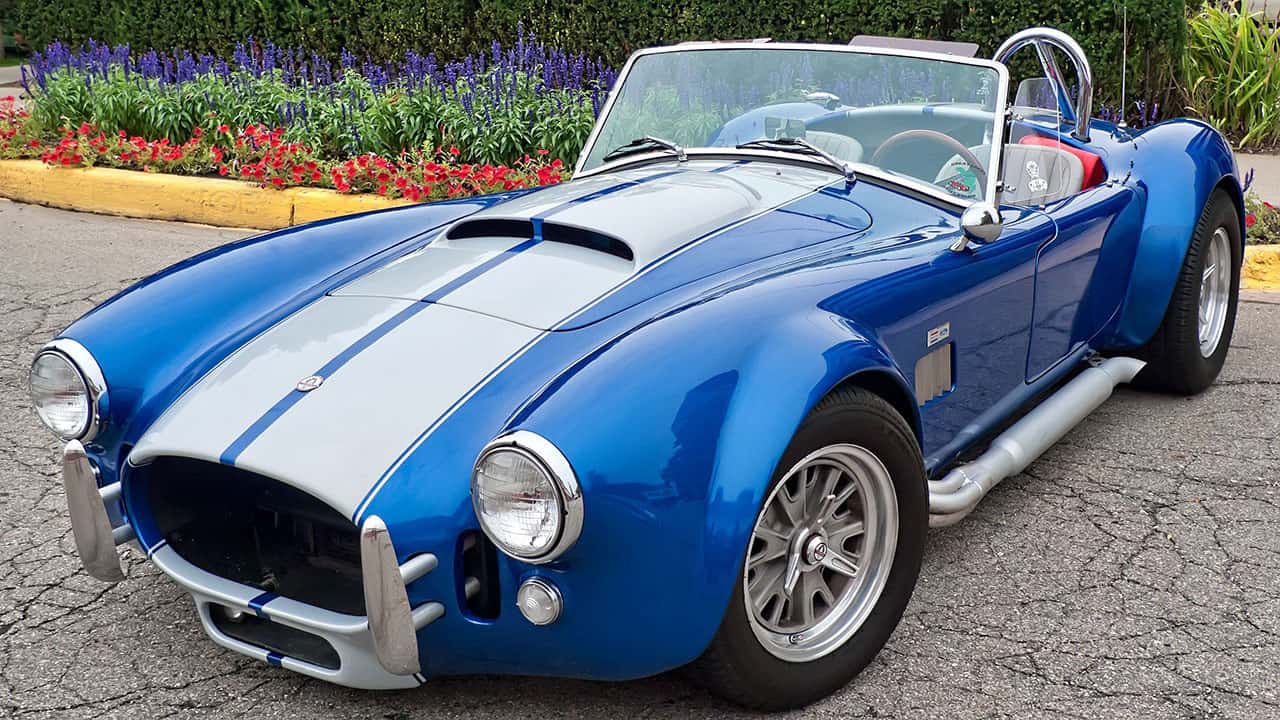 Avoiding the classic potholes of classic car buying
Thursday 12th September 2019
Buying a classic car is an investment; for some, a financial and emotional one. But do you really know who you are buying from? Mark Jones, partner at law firm Gordons and an expert in classic car litigation, explores the importance of understanding who the seller is, in relation to legal rights.
Purchasing a classic car can often be a significant investment. Whether you are a seasoned collector or a relative novice, there remains a great thrill in finding a dream car. But whether you are buying via private sale, through a dealership or at auction, do you always know who the seller is?
Classic car investment can come with a number of traps, particularly for uneducated or unwary buyers. Taking the necessary steps to avoid these traps can save you time and money in both the short term and when the time comes to sell on your investment.
Typically, there are three main ways to purchase a classic car; either by private treaty (i.e. you buy from a private seller), from a dealership or at an auction. Each has its own nuances but ultimately the key thing is to understand who the actual seller is.
With a private treaty, the seller is more than likely to be the individual in front of you. That keeps things simple. When buying from a dealership or an auction house, however, things are less clear.
Due diligence?
Many purchasers want to buy from a dealership or auction house to benefit from their specialist knowledge and expertise. They will often have a perception that dealerships and auction houses will have completed comprehensive due diligence on a car's provenance, condition and technical specification, but in reality this is not always the case. In fact, it is rarely the case – and in those cases, understanding who you actually buy the car from is vitally important.
Dealerships primarily sell cars in two ways; either by selling a car that the dealership owns outright (which is great for a consumer), or by means of a 'sale-or-return' agreement on behalf of an individual. In this instance, the dealer takes commission if the car sells, but returns the car to the individual if it doesn't. In effect, the dealer acts as the seller's agent but this can cause complexities, as I will explore.
Auction houses also tend to sell a car on behalf of both traders and individuals and it is key to note that in both circumstances, you are not buying from the auction house but from the trader or individual who owns the car. Auction houses will make this clear and typically only trade on terms which exclude liability for any defects with a car.
Understanding 'sale or return'
If you buy via a 'sale-or-return' agreement from a dealership, it is very likely that you are in fact buying from a private individual.
The dealership may just repeat what the seller has told the dealer about the car without checking if what it has been told is true. In some cases the dealership may also exaggerate the car's condition and/or provenance because it is not the seller. What's more, you may not know who the seller is until after you have purchased the car and the seller may be based abroad.
The same applies for auction houses. If you are buying from a private seller at auction, all you are likely to have to go on is the details in the lot and perhaps a short superficial inspection beforehand.
Why is this important? Because if you buy from a private seller, directly, through a 'sale or return agreement' or at auction, you miss out on key legal rights available to you had you bought direct from a dealership. And we are seeing an increasing number of classic car buyers fall foul of this pitfall.
Your legal rights – buying from a dealership/trader
If you buy from a company or trader (i.e. a dealership selling outright or via a trader at auction), consumer rights apply. These include implied rights in the Consumer Rights Act 2015 which are hugely useful when trying to resolve any issues.
For example, these rights apply if the car you purchase does not meet its description (perhaps the car is not actually a matching numbers car or its race history/specification is not accurate) or faults appear that you were not expecting or should not be there.
The remedies arising from consumer rights can include a right to reject the car and consequently entitle you to a refund of the money you paid for it. Of course, this is hugely significant if you have just spent your life savings on a dream classic car but it turns out to be a bad buy.
Your legal rights – buying from a private individual
Crucially, however, consumer rights and their remedies do not apply to the same extent in private sales. Instead, buyers must be sure to take extra caution before parting with their money.
For starters, ask the question. Ask the dealership who the actual seller of the car is before you commit to the purchase and check if a 'sale or return agreement' is in place. Likewise with auctions, it is worth establishing who the auction house is selling on behalf of (if you can). In the case of an individual, unless they have made false statements to the auction house, there could be little recourse available to the buyer.
If you do decide to purchase a classic car from a private individual, it may be worth obtaining legal advice and drawing up a contract so that if there is a problem, it is easier to resolve.
This article was first published in the September edition of Classic Motoring magazine.