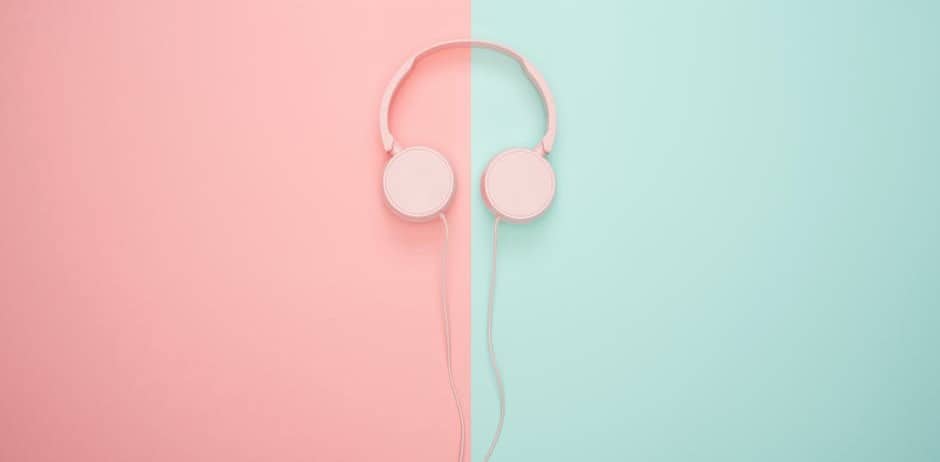 US Conservatorship vs UK Court of Protection Deputyship – How Britney Spears' case would be dealt with in the UK
Monday 13th September 2021
Recently I, like many people,  was enthralled by the next instalment of the Britney Spears Conservatorship case. The world's media has once again thrown a spotlight on the case regarding the management of the superstar's finances and personal welfare. On Friday 13  August Jamie Spears, Britney's father stepped down from his position as his daughter's Conservator.
This case has been rumbling on for over a decade. Britney was placed under a court ordered  Conservatorship following her public breakdown in 2008. However, since that time she has been very busy. She has released four albums, been an X Factor judge and performed in Las Vegas. During the four years of her Vegas residency, she would perform a total of 248 shows and ticket sales alone exceeded $138,000,000[2]. In this period, the fact that she needed a Conservator to protect her and make decisions on her behalf because she is incapable of making them herself appears to be at odds with her very active and public profile. This contradiction is the basis for the recent 'Framing Britney Spears' documentary and #FreeBritney Campaign.
What is a Conservatorship?
In the US, a Conservatorship is a court appointed responsible person who acts as a guardian for an individual who has lost the ability to make decisions for themselves. Conservatorships are typically governed by state laws and therefore can vary (Britney's Conservatorship was created by the state of California). The appointed Conservator owes fiduciary duties to their Conservatees and can make decisions on their behalf relating to their finances, collecting their income, and taking control of all their assets.
A UK Deputyship is equivalent to a US Conservatorship
In the UK, Deputyships were created under the Mental Capacity Act 2005 (MCA) and the Court of Protection deals with the appointment of a Deputy. Deputyships are designed to both empower and protect individuals who have not made an Lasting (or Enduring) Power of Attorney, but have been deemed to lack the mental capacity to make decisions in relation to their property and affairs and/or health and welfare.
Once a deputyship application is successful, the Court of Protection will provide an order which sets out the Deputy's role and responsibilities. The powers of the Deputy are contained in the Deputyship Order and may be restricted e.g. the Deputy may deal with all income and expenses for the protected person, but are not allowed to sell a property without a further Order of the Court. If the Deputy is required to make a decision outside the scope of their appointment, an additional application must be made to the Court of Protection to authorise that specific decision.
Similarities between a Conservatorship and Deputyship?
In both cases, the appointment is made by the Court and there are separate appointments for both Personal Welfare compared to Finances (although one Conservator/Deputy can apply to be both). Until recently Jamie Spears was Conservator for both Britney's Personal Welfare and Finances but since 2019 a care professional has been appointed as the Conservator for Britney's personal welfare, while  Jamie Spears with the Bessemer Trust Group was the Conservator for finances only, until he stepped down completely on 13 August.
In both systems, medical evidence is required to demonstrate an appointment is necessary. Once appointed both a Conservator and Deputy must provide regular reports and accounts to the respective Court. If agreement cannot be reached as to who should be appointed as Conservator/Deputy then a Panel Deputy can be appointed in the UK or a Public Conservator in the US (as played by Rosamund Pike in 'I Care A Lot').
How is a Conservatorship different to a Deputyship?
Independent appointments
In the US there is no expectation of an independent professional being appointed as the Conservator, and in fact this would be unusual. In California, the Conservatee's spouse is the preferred candidate, followed by any adult children, adult siblings, or any other blood relatives.
While in the UK, a Deputy can be a family member or friend, in cases involving large sums of money the Court would expect a professional Deputy such as a solicitor to be appointed as they are more experienced in dealing with large sums and there would be no conflict of interest.
Financial entitlement of Conservators/Deputies
In the US, all Conservators are entitled to request the Court for fees for their work. The fees are carefully considered and granted by the Court only if they have been reviewed and approved. Conservators cannot take money without a formal court order. However the Conservator is entitled to charge a percentage of a person's assets. Clearly this becomes more significant in larger estates. It has been reported that Jamie Spears spent $1.1 million on legal and Conservator fees in 2018 alone.
This percentage fee is not permitted in the UK. The amount a Deputy can charge is very closely controlled. They can either choose to opt for "fixed costs" which is very conservative or alternatively have "costs assessed." If the costs are assessed then a Deputy can may charge a flat hourly rate which has been fixed since 2010, and their recorded time is closely analysed by the Court. On review this time spent can then be reduced again, leading to an increasingly reduced cost.
Privacy of proceedings
A big difference between Britney's case in the US Court and a UK Court of Protection case is publicity. Undoubtedly this is largely because the Princess of Pop is central to the case. However, in the UK, the Court of Protection proceedings are generally kept from the public. Britney, addressed a Los Angeles courtroom on 23 June, and stated how much stress the case had caused her and her health. If the case had proceeded in the UK, Britney would be considered to be the protected party. It is common for the protected party's opinions and wishes to be considered in proceedings so far as these are attainable. Details of proceedings should not be disclosed to anyone outside of the parties or their legal representatives. Often the Court of Protection would not require the protected person to speak in court and would accept a private home visit to the protected party outside of Court hearings. That person's thoughts would then relayed to the Court during any hearings in the case.
Supervision of Conservators/Deputies
The US Court monitors the finances and property of the person in conservatorship. A year after the initial appointment, and every two years thereafter, a detailed accounting report must be filed with the Court. The accounting is reviewed by a probate examiner and an investigator periodically interviews the individual in Conservatorship and determines if the Conservator is acting properly.
In the UK the reporting obligation is more burdensome. A Deputy must write a report every year explaining the decisions they have made as a Deputy. If the Office of the Public Guardian (OPG) needs additional information, the Deputy must write additional reports. The OPG may ask deputies to report for a shorter-than-annual period if their individual circumstances require it. In addition to these reports, if the OPG wish for more information about how a deputyship operates on an everyday basis, they will arrange to visit the protected party and/or the Deputy. As a matter of policy the OPG are increasingly carrying out visits to new deputies, and interviewing them about their decision making, record keeping and financial decisions. Under the OPG statutory powers, they can request a Deputy (or donee of a Lasting Power of Attorney) to provide a return and account of the property and finances under the control of the Deputy or attorney at any time and as and when he thinks fit.
Similar to a Conservator, a Deputy owes a fiduciary duty to the protected person. However in the UK, this Deputy's duty includes ensuring the protected party's capacity is kept under frequent review; particularly where they have 'borderline' or 'fluctuating' capacity (which would appear to be the equivalent of a 'highly functioning Conservatee'- a comment her attorney, Samuel D. Ingham III used to describe Britney). Under the MCA, the test for capacity must also be applied to each specific decision to be made. Just because the protected party lacks capacity to make one decision, it does not necessarily mean they lack capacity to make any decisions e.g. when it comes to more simple matters. Consideration must be given at each stage as to whether the protected party can be supported to make the decision themselves, even if their final decision might seem ill-considered or inefficient. Where this cannot happen, and a decision has to be made on the protected party's behalf, it must take place in their best interest and in the least restrictive way, taking into account their own opinions, wishes and feelings and those of any relevant close friends or family members.
How can a Conservatorship or a Deputyship end?
In the US as well as in the UK, the Court or the Court of Protection, must be satisfied that there is no longer any need for the Conservatorship before it is removed. Most frequently, a Conservatorship and a Deputyship can end if a person recovers their mental capacity.
So far Britney has not sought to end her conservatorship, only to remove the appointment of a specific Conservator – her father. The #FreeBritney Campaign has sought to highlight the more general inadequacies of Conservatorship laws and claims that Britney is being unnecessarily restricted and should have the freedom to make her own choices. Britney's desire to remove her father from his role has now became a reality. The case has highlighted what is important to an individual; freedom of choice, the ability to make our own decisions and the legal structures in place to protect us in the event a breakdown in mental health renders us unable do so.
Gordons is experienced in Deputy matters and act as professional Deputies for a number of clients with both complex and simple estates and needs. Additionally if Britney's case teaches us anything, it is the importance and even the luxury of being in control of our own destiny and life decisions. A Deputy is only appointed by the Court when the now protected person hasn't created a Lasting Power of Attorney (LPA) while they had the mental capacity to do so. When creating an LPA, one has the autonomy to appoint your own attorneys whom you trust, whether they are professional and/or family and friends. You can appoint multiple and have 'back-up options'. You can also write down your wishes and instructions. In this way, if you ever lose capacity, your voice is heard from before, during and after your LPA comes into effect. Gordons is also experienced in administering Lasting Powers of Attorneys  and can assist you with your personal law needs.
By Alexandra Dixon, Trainee Solicitor
For further information please visit our Powers of Attorney & Court of Protection page below, or contact one of our experts.