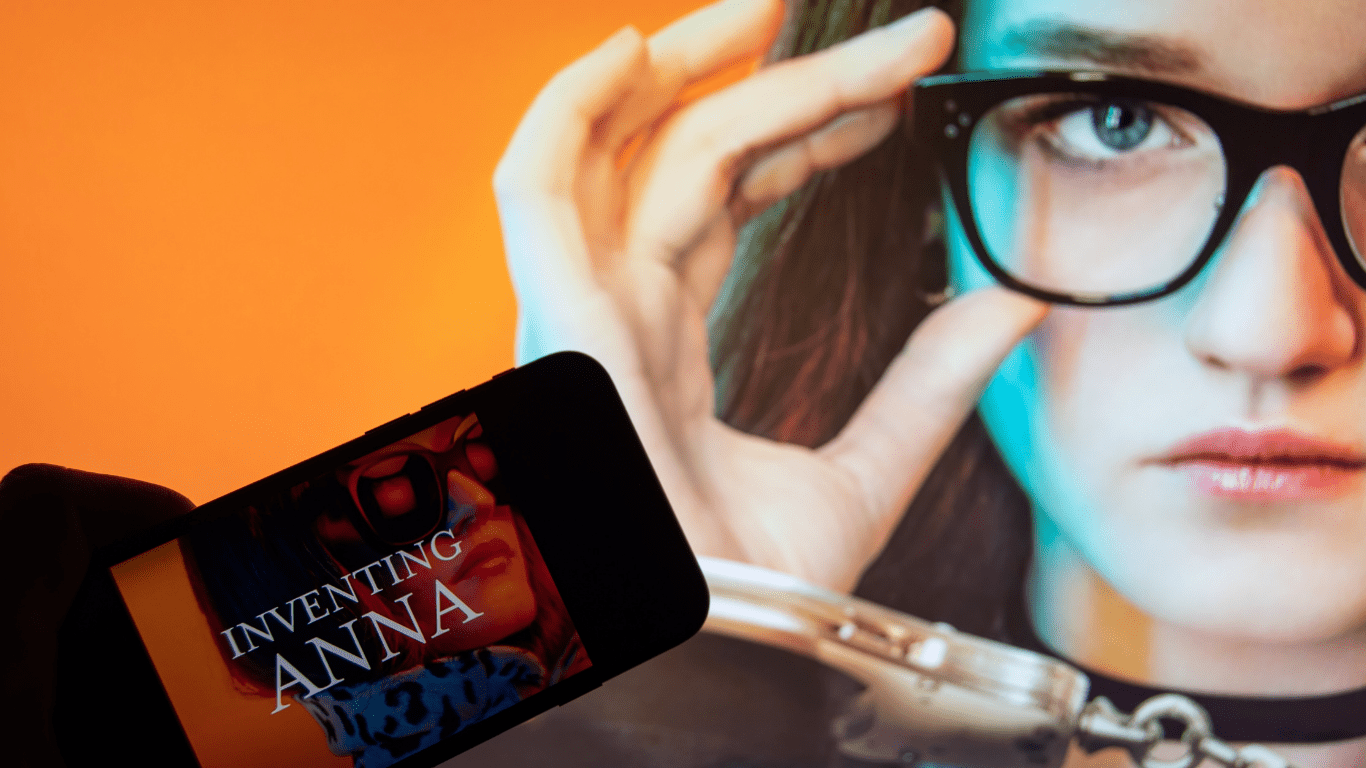 The 'reality' is so much better: what are the different types of fraud & how can we protect ourselves?
True crime has had its grip on us for the past decade. Let's not forget about the hours we spent listening to Serial or binging Dirty John. Television networks have caught on to our deep fascination with this genre. Particularly when the subject matter concerns the different types of fraud.
Netflix is leading the way when it comes to the fraud sub-genre, with the release of Fyre in 2019. And now, two back-to-back shows: The Tinder Swindler and Inventing Anna. Both touch on the varying degrees of fraudulent crimes that people can commit, both on different scales and against a range of victims.
So what were the different types of fraud committed and how can both individuals and businesses protect themselves from falling victim to these scams?
The Tinder Swindler.
Netflix's true-crime documentary "The Tinder Swindler" has been hitting the headlines recently for walking us through the story of Shimon Hayut. In the space of two years, he defrauded several women out of thousands of dollars via the popular dating site Tinder. He did this all under the fake identity of Simon Leviev.
Hayut/ Leviev professed to be the son of billionaire Russian-Israeli diamond mogul. He targeted his victims' by treating them with a sample of a lavish lifestyle, such as flying on private jets. He would then con them into opening huge lines of credit for him before disappearing and starting all over again. Hayut created the impression that he required money under the guise of needing protection to hide his identity. Hayut was eventually arrested for using a fake passport and sentenced to prison.
The types of fraud Hayut deployed included identity fraud, social engineering, and concealment by purporting to have more money and assets than he did and then creating a ruse that he was in danger because of his diamond business.
How can you protect yourself from fraudulent people?
Effective ways for individuals to reduce their chances of becoming a victim of fraud include the following:
Don't send money or sign anything until you've checked the individual's credentials and if applicable their company information. If you're unsure about a deal, speak to a professional or legal advisor. Similarly, you could approach your relationship manager at your bank if you have one.
Change your online passwords regularly and make them difficult to guess by not including words or phrases too personal to you such as your address, the place you were born, or your birthday. Password manager services can be a helpful way to remember multiple passwords.
Be suspicious of opening links or attachments contained in emails from an email address not known to you.
Never give cold-callers your personal information. If someone calls you saying they're from your bank, tell them you will call the bank back on a secure number which you can find on the bank's website. Also, banks will never ask for your account information by email.
If you suspect you have been a victim of fraud, call your bank to freeze your cards immediately and report the incident to Action Fraud, the UK's national reporting center for fraud and cybercrime, at Action Fraud or call 0300 123 2040.
Inventing Anna.
Another documentary on a notable fraud case is that of Anna Delvey, real name Anna Sorokin. Inventing Anna covers the events from 2013 to 2017,  when Sorokin spent her time pretending to be a German heiress to defraud New York high society. It's claimed she defrauded prominent banks, hotels and acquaintances. The sum of money is believed to be in the region of $275,000.
In 2019, Sorokin was convicted of multiple counts of attempted grand larceny, larceny in the second degree, and theft of services. She was sentenced to 4 to 12 years in a US state prison. She was released in early 2021 but is now currently in detention for overstaying her visa.
What action can you take as a business?
A practical step business can take to reduce their risk is to conduct adequate due diligence on who they are dealing with. Certain regulators in the UK, such as the FCA and SRA, require their members to take appropriate steps to verify the identity and legitimacy of customers. That said, there is no reason why unregulated businesses couldn't bolster their customer ID verification processes either. Regular staff training is crucial to underpin your due diligence systems.
Due diligence measures may include:
Establishing the nature and purpose of the relationship, for example where the funds will come from, the purpose and complexity of the transaction and knowledge and expertise of parties involved.
Obtaining and verifying original forms of identification by checking face to face with the person they relate to.
Conducting regular staff training on money laundering detection and reporting requirements.
Implementing an anti-money laundering policy.
Retaining identification and transaction records for a minimum period.
Checking sanction lists and politically exposed person lists.
Checking company profiles and news reports.
If you'd like more information on what due diligence processes you should put in place, contact our regulatory experts below.