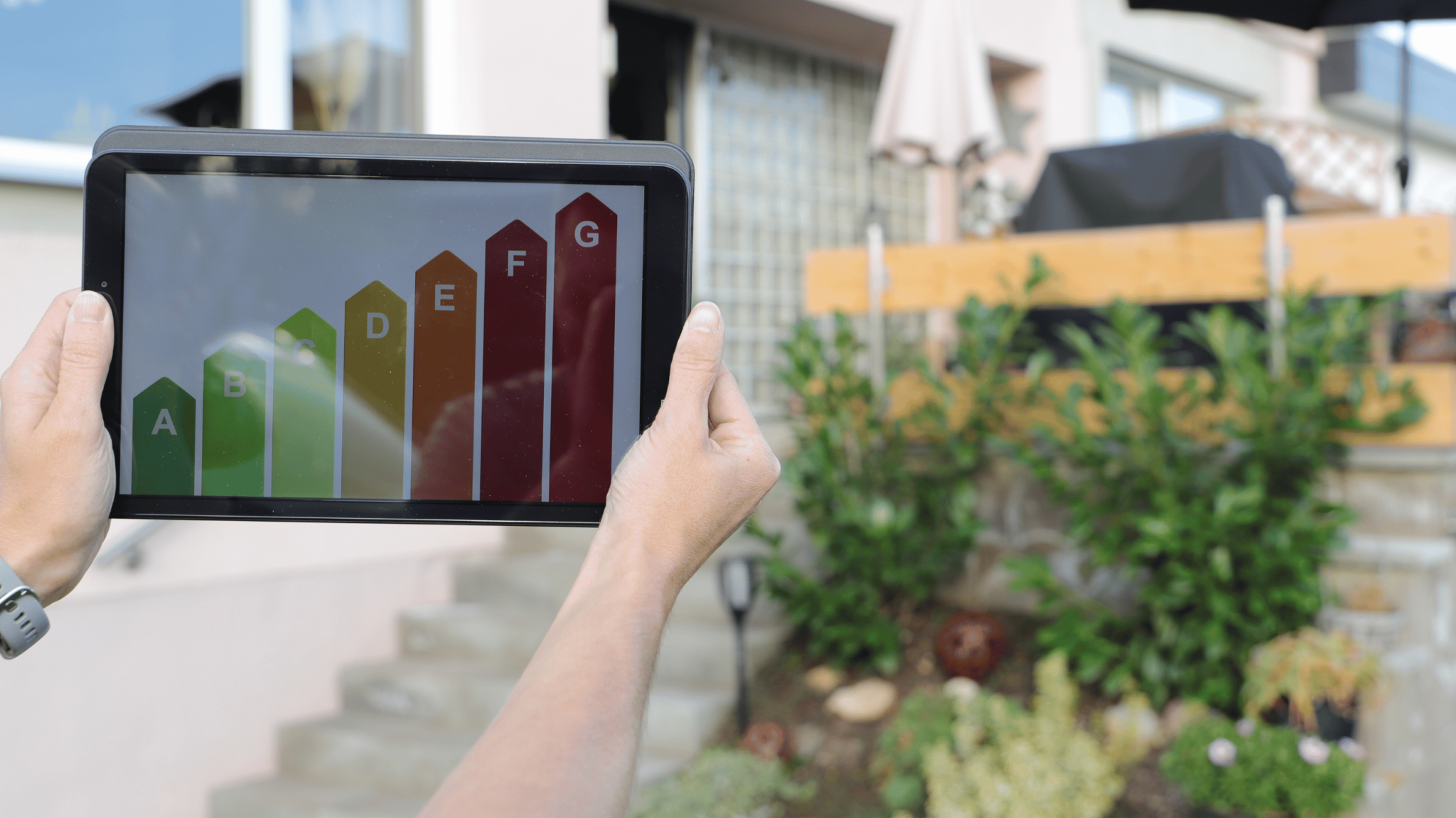 MEES & EPC's: Answering Your Top Questions
Monday 20th February 2023
On 1 April 2023 the next phase of the Minimum Energy Efficiency Standards (MEES) come into force. The aim of MEES Regulations for commercial property is to help meet the UK government's target to reduce emissions to net zero by 2050. Our experts answer the most FAQs.
What are MEES?
Minimum Energy Efficiency Standards (MEES) are regulations which require a minimum energy efficiency standard to be met before properties in England and Wales can be let or sold.
What properties do MEES apply to?
MEES regulations apply to both domestic and non-domestic properties in England and Wales which are legally required to have an energy performance certificate (EPC). There are certain exemptions (such as places of worship or temporary buildings with an expected lifespan of less than 2 years) but these are limited.
The questions in this article focus on the impact of the MEES Regulations for commercial property.
When is an EPC legally required?
It is a legal requirement to obtain an EPC when a property is constructed, sold or let to a tenant.
What are the current MEES Requirements?
Under the existing MEES requirements, landlords of commercial properties in England and Wales are prohibited from granting a new lease unless the property has an EPC rating of E or higher (except where certain exemptions apply). This does not currently apply to existing leases.
What is happening on 1 April 2023?
From 1 April 2023, the prohibition on letting a commercial property with an EPC rating below E will apply to continuing/existing leases as well as new leases.
As a result, both new and existing leases will be caught by the requirement of a minimum EPC rating of E from 1 April 2023 (unless a valid exemption has been registered).
Who is responsible for complying with MEES?
Landlords (and superior landlords) are the only party that can be sanctioned under the regulations so compliance firmly sits with them. Having said that, MEES are also undoubtedly an issue for occupiers. Dependant on the terms of a particular lease, MEES may affect decisions about alterations/fit-out, service charge, lease renewal negotiations and dilapidations.
What are the penalties for non-compliance?
If the landlord fails to comply they will run the risk of financial penalties and publication on a public register of non-compliance.
The financial penalties can be calculated as follows:
less than 3 months non-compliance: Up to 10% of rateable value capped at £50,000.
3 months or more of non-compliance: Up to 20% of rateable value capped at £150,000.
Landlords should also consider:
adverse impact on marketability;
capital expenditure on improvement works;
inability to let a substandard property.
Who is responsible for enforcement?
Local authorities acting via Trading Standards officers. They may ask for:
a copy of the EPC (valid at time of a particular letting);
any other EPC in the landlord's possession relating to the property in question;
any current tenancy agreement under which a particular property is let;
any qualifying assessment in relation to a particular property;
any other document that may be necessary and that the relevant enforcement authority feels it needs to carry out its duties.
Are there any exemptions?
Yes but these are not automatic and the landlord must register any exemptions on the Private Rented Sector (PRS) Register to rely on them. The exemptions are as follows:
where a tenant has refused consent within the last five years for the landlord to improve the property above the minimum EPC requirements;
if consent of a third party is required to carry out works but this has been refused in the last 5 years (such as a local planning authority);
where the third party has imposed a condition with which the landlord cannot reasonably comply;
where an independent surveyor has stated that the improvements would result in a reduction in the market value of the property by 5% or more;
all cost-effective improvements have been carried out but this still does not result in an EPC rating of E or higher; and
the cost of the improvement would not pay for itself over a 7 year period (excluding VAT).
The exemptions last for 5 years but are personal to the owner. If the landlord sells the property during the 5 year period the new owner would have to re-register for the exemption. There is also a temporary exemption of 6 months for new landlords to give new landlords time to comply.
What does the future hold?
It seems extremely likely that future changes will include more stringent rules on minimum energy efficiency. Proposals have been made to the following effect:
By 1 April 2025 landlords must submit a valid EPC for every let property to a PRS compliance and exemption database.
By 1 April 2027 unless an existing EPC is band C or above, landlords must obtain another EPC to show that they have improved the building to band C or it has achieved the highest EPC possible (with cost effective measures) and register an exemption.
By 1 April 2028 landlords must again submit a valid EPC to the PRS database.
By 1 April 2030 unless existing EPC is band B or above, landlords must obtain another EPC to show that they improved the building to band B or it has achieved the highest EPC possible (with cost effective measures) and register an exemption.
Although these are proposals it seems likely that the minimum energy efficiency rating for commercial buildings are only going to increase over time.
Do the MEES regulations apply to lease renewals?
The government guidance is difficult to navigate in respect of lease renewals given the differing advice under the EPC regulations and the MEES regulations.
The Energy Performance of Buildings (England and Wales) Regulations 2012 (the EPC regulations) require a landlord to make a valid EPC available where a building is sold or let however the EPC regulations say that an EPC is not required on a lease renewal.
The later MEES regulations prohibit the letting of sub-standard non-domestic property as a result of an extension or renewal. Without an EPC it would be impossible to know whether or not you have complied. The MEES Guidance suggests that, in the absence of a valid EPC, a new EPC is required on a letting to an existing tenant.
As you can see the two regimes are not consistent and it is probably safer to obtain an EPC on a renewal to demonstrate compliance.
An EPC on an existing property has now expired. Does this automatically put the landlord in breach of the MEES regulations?
Not where the property is band E or above. However, if the property is below band E the landlord should either get a new EPC demonstrating compliance or register an exemption because otherwise it is 'continuing to let' in breach of the regulations.
How can we help?
Our commercial property experts are on hand to deal with any questions you might have about MEES Regulations for commercial property and the upcoming changes. We can help advise on existing lease terms, leases renewals, exemptions and key issues.