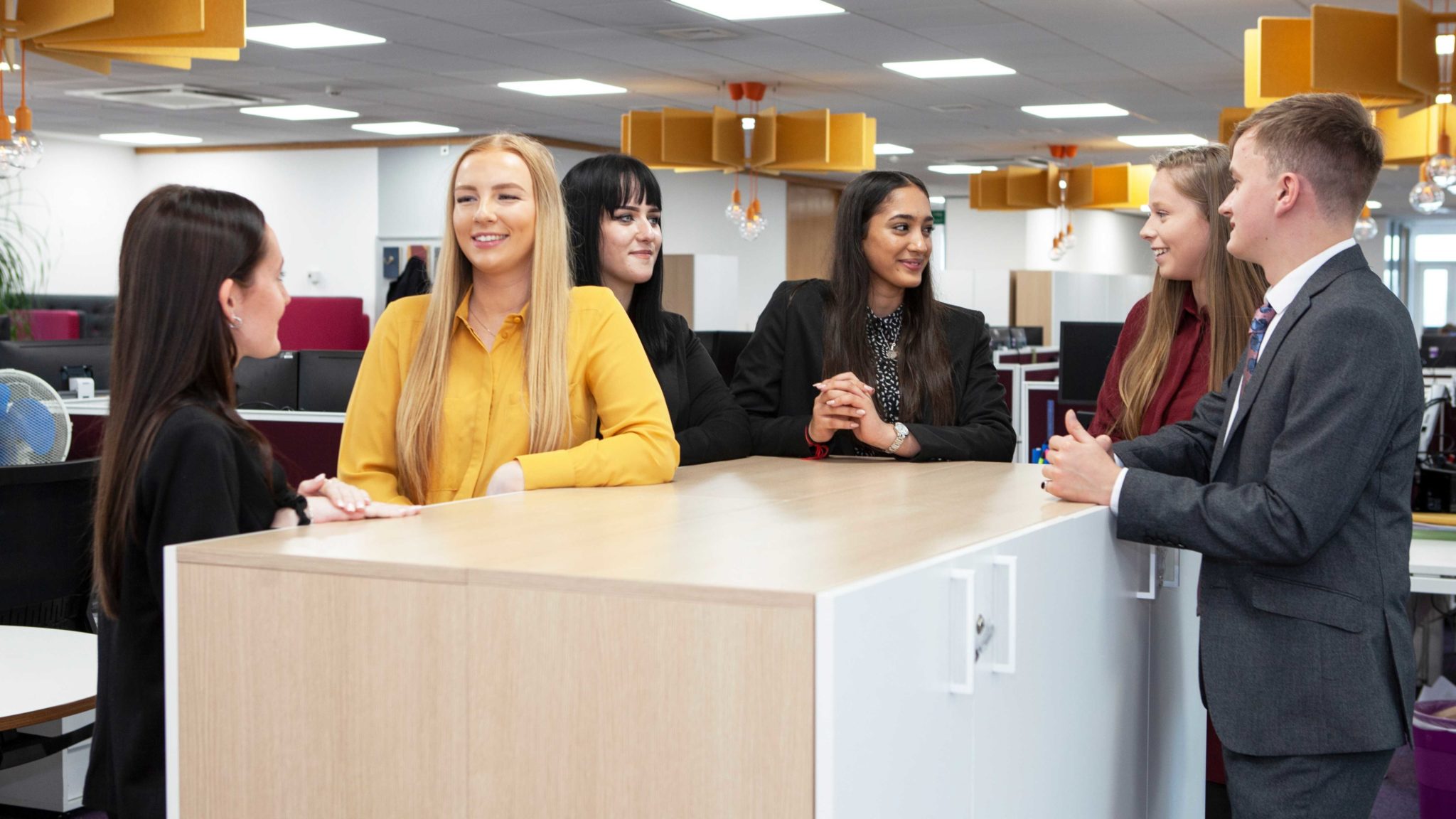 Dealing With Stressful Times In An Apprenticeship
Tuesday 8th November 2022
Stress affects many of us, regardless of age or circumstance.
Different people find different situations stressful. Stress can lead to physical and psychological symptoms, from low mood and anxiety to fatigue and insomnia.
As an apprentice, I am studying for my legal qualifications while working full time as an employment lawyer. This can be really difficult.
Throughout my apprenticeship, there have been times where I have suffered from stress, peaking around exam times. Working in a job where you are constantly learning, then going home to learn even more is challenging, no matter how supportive your workplace.
Managing stress whilst working full-time
Whenever I was finding it tough, I had a few tried-and-trusted techniques:
Speak to someone

: whether that's a friend, a family member or a colleague, it helps to tell someone how you are feeling and seek comfort. I would often speak with my mum or my supervisor to plan the week ahead, which helped my shorter-term focus and made me feel less overwhelmed.

Ask for help

: let your employer/supervisor know as soon as you feel you are taking too much on or you need extra help managing your work. Talking through your worries is infinitely preferable to struggling in silence and risking the quality of your work slipping. Colleagues want to see you succeed, not overwhelmed, but they may not always be able to spot when you're struggling.

Be curious

: in academic study you learn about many areas of law, some of which are unfamiliar in the day-to-day job. I would often ask colleagues, or friends with experience in those areas of law, to help me to understand tricky concepts. My supervisor was always helpful in explaining topics of my employment modules in a way I could understand. I also made use of online work resources such as Lexis.

Take a break

: most importantly, listen to your body. If you feel stress building up, take a break. Without sufficient breaks, your mind absorbs less information and you're less productive. I found that taking frequent short breaks really helped. Also get involved in activities outside work to take your mind off things.
Guidance from others
Nipping stressful situations in the bud prevents them from becoming problems that are more difficult to control. During my apprenticeship, I suffered a knock-back when I had to re-sit one of my exams and I started to question my ability.
During this time, one of the partners saw I was struggling and supported me, rebuilding my confidence. He also gave me a book which helped me to realise that what I was experiencing wasn't unusual and explained how adapting your mindset can have a real, positive impact on your ability to cope with times of difficulty.
This really helped me manage and refocus on my goals. It was also great to know that those around me cared and would give me their time to help.
Whilst I have found the apprenticeship difficult at times, the sense of pride and reward I feel having completed my exams has made the journey to this point worthwhile. I'm sure I'll continue to experience stressful moments throughout my career but with the resources and skills I've built, I feel confident in my ability to manage those times.
To learn more about our apprenticeship scheme, click here.