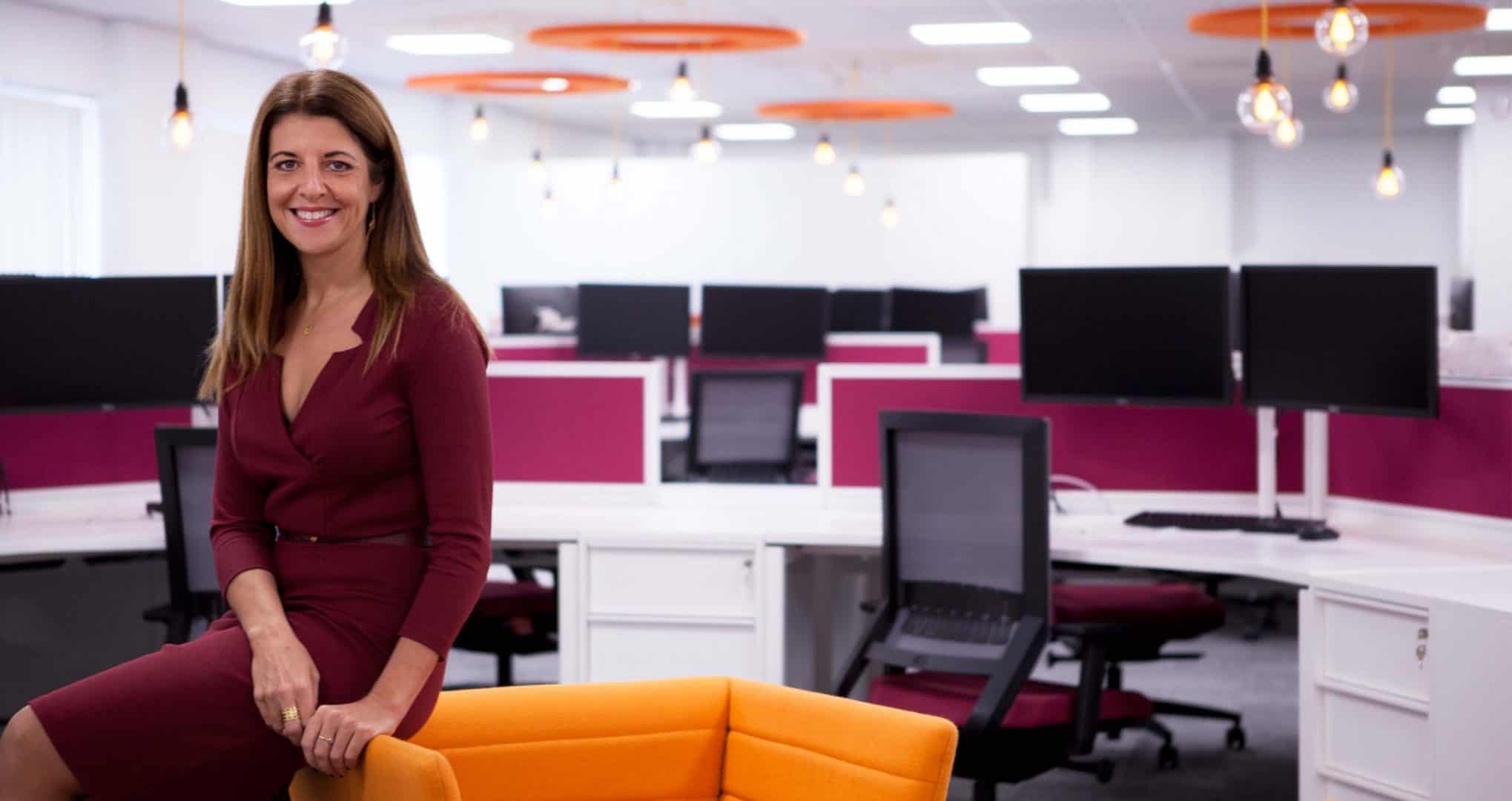 Yorkshire law firm Gordons moves into new 9,000 sq ft Bradford City Centre office with ten-year lease
Tuesday 27th November 2018
Yorkshire law firm Gordons has moved into a new 8,947 sq ft ground floor Grade A office at St James Business Park in Bradford, with a ten-year lease demonstrating the firm's continued commitment to the city.
All staff based at Gordons' former premises on Duke Street moved into the New Augustus Street offices this month.
Over the past three months, the new office has undergone a six-figure interior design fit out to create an outstanding open-plan work environment, similar in look and feel to that of the firm's Leeds office.
Its innovative working environment includes relaxation areas and breakout spaces, which have been designed to further enhance collaboration, problem solving and teamwork.
Gordons employs 200 people in total, split between its Leeds and Bradford locations. The firm has been an integral part of Bradford's business community since it was founded in the city 174 years ago.
Commenting on the move, Bradford Council chief executive, Kersten England, said: "Gordons' continued commitment to Bradford is great news for the city and wider district. The firm is a mainstay of the business community and its people have always helped promote Bradford regionally, nationally and internationally."
Today, Gordons counts some of Bradford's highest profile businesses amongst its clients including supermarket giant Morrisons, fashion retailer Grattan and motor retailer JCT600.
Gordons partner and head of operations, Victoria Davey, said: "We are extremely proud of our heritage in Bradford and look forward to our next ten years in the city. Our new office will help us grow our business further, attract Bradford's top talent and enhance our team's wellbeing.
"Our redesigned Leeds office has shown the clear benefits of an enhanced environment for us and our clients – everyone is more collaborative and productive. We're confident the same intelligent design thinking we've applied in our new Bradford office will produce similar positive results."