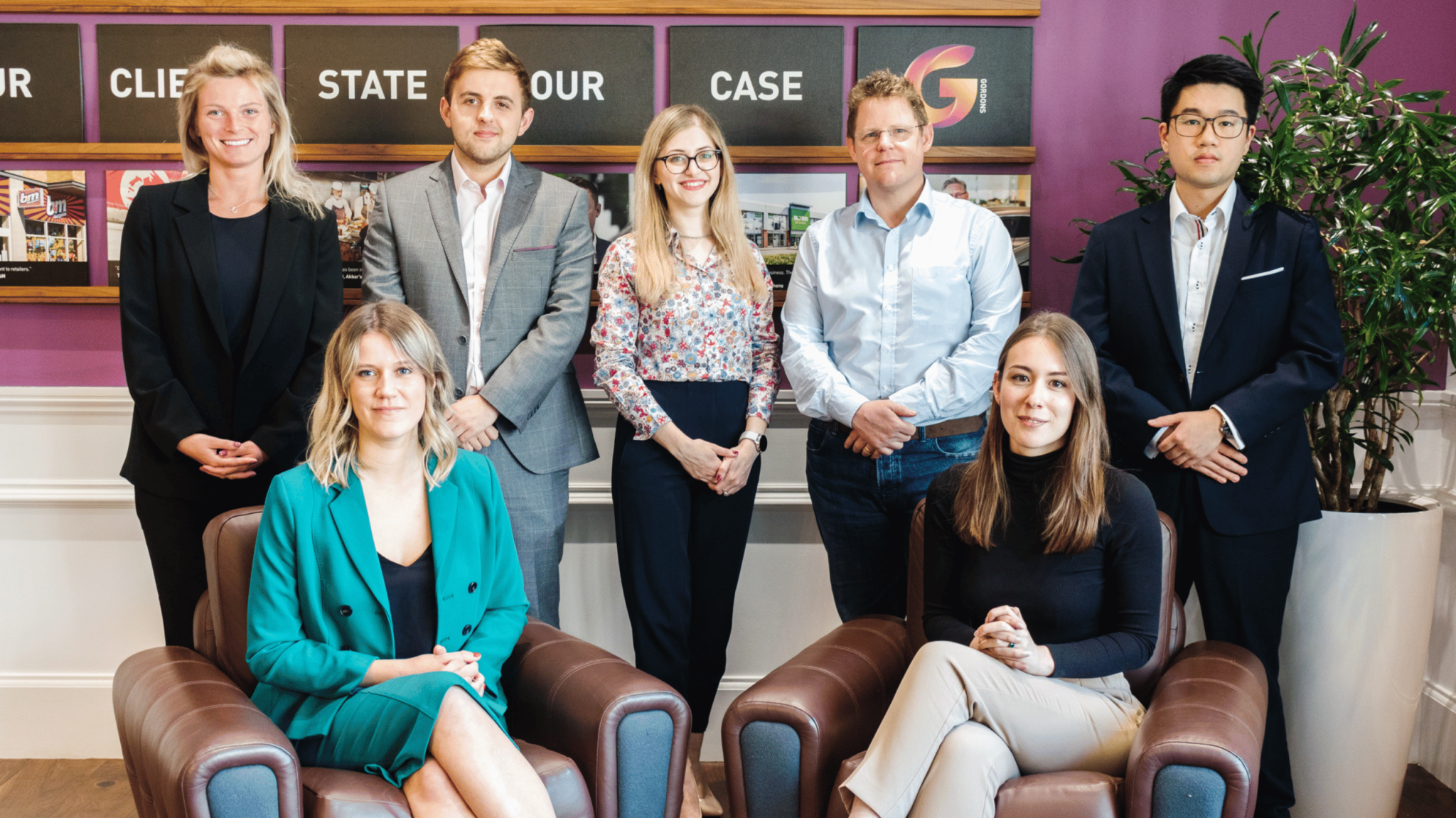 Trainee Blog - Life in the First Seat
Ever wondered what life in the first seat is like at Gordons? Arran Crump, a trainee solicitor who joined us last September, gives us insight into this and what life is like at Gordons.
My first day
Like many in my position, I was a bundle of nerves on the first day of my training contract. Starting a new career, especially in something as fast-paced and challenging as the legal sector, will always be a daunting experience!
My first seat was with our Commercial Litigation team, who immediately made me feel like a welcomed and valued member of the firm. In the morning I had an informal chat with my supervisor (a Partner in the team) over a cup of coffee. This immediately helped me feel at ease and reinforced the notion that my colleagues wanted me to fit in and thrive just as much as I did.
My first task was to research a draft Bill proposing significant regulatory changes to football and produce a draft advice letter to our client (a prominent football club) on how these changes would impact them. My supervisor emphasised that the point wasn't to get everything right on the first attempt but rather to get comfortable with the firm's high-profile clients and complex legal work.
While this was a challenging task, it taught me a lot about the firm's approach to client communication. Our clients trust us to fully understand the law, consider their interests, and provide straightforward advice on how those interests can be met. Gordons is "here to clarify, not to complicate" and this task emphasised how valuable clear and concise information can be to a client.
Life at Gordons
One of the most striking aspects of working at Gordons is the independence I had from day one. Whilst the firm provides an incredible support network for its trainees, we trust our trainees to take on complex and challenging work. This quality makes Gordons stand out as a fantastic place to work, and training here has given me an enormous boost in my self-confidence and professional skills.
Outside of my legal work, I also took part in the firm's running club, where we worked towards completing a 5km run over several weeks. Given how busy the trainee life can be, having the chance to get in the open air and work up a sweat was always appreciated!
As a University of York alumni, I have had the opportunity to return to the university and advise second and third-year law students on how to write successful training contract applications. I helped organise a 'mentorship scheme', where students are paired with senior members of our firm for career support and networking tips.
Gordons values, above all else, trainees who are enthusiastic and willing to meet challenges head-on. This can be difficult at times, especially for those with less experience in this industry, but the firm is there to support you every step of the way. I wholeheartedly recommend training at Gordons if you value challenging, but incredibly rewarding work and a tightly-knit and welcoming team. The vacation scheme provides a great way to get an insight into the firm's culture and values.