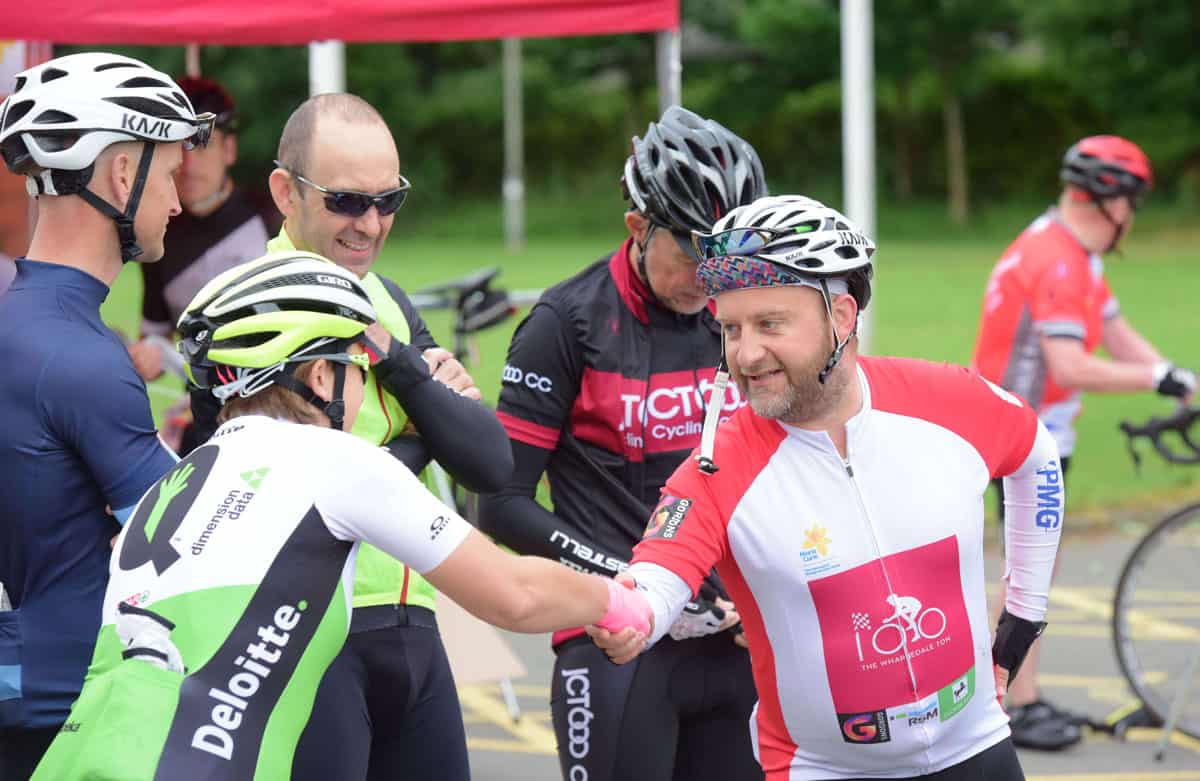 Our annual charity bike ride, The Wharfedale Ton, will take place on Friday 17 June 2022
Now in it's seventh year, the networking event and 100 mile charity bike ride through the beautiful Yorkshire countryside will continue to raise funds for Marie Curie Cancer Care Hospice in Bradford.
Please join us by entering here: https://www.riderhq.com/events/p/cpnpw8f1/f/wharfedale-ton-2022
Our co-sponsors include:
RSM, Handelsbanken, Calder Conferences Ltd, Chemresist, Naylor Wintersgill, Lishmans the Butcher, Craven Jewellers, Reed Boardall, GM Legato Ltd, Brook-Dobson Brear Limited, Melrose Interiors Ltd and Thorpe Mill Limited.
Wheels in motion
Entrants are invited to ride alone, in pairs or in groups, with many taking part who have never ridden the 100-mile distance before. It takes an average of six to eight hours to complete the challenge, after which all participants rest their limbs and join each other for some food and drink in Ilkley.
How to enter
The Entry Fee is £31.50 which includes a charitable donation of £30 per rider all of which is donated to our chosen charity plus a processing fee of £1.50.
We also encourage riders to raise additional donations from friends, colleagues, customers and suppliers.
Enter here: https://www.riderhq.com/events/p/cpnpw8f1/f/wharfedale-ton-2022
For further information visit the Wharfedale Ton 
Stay in touch: