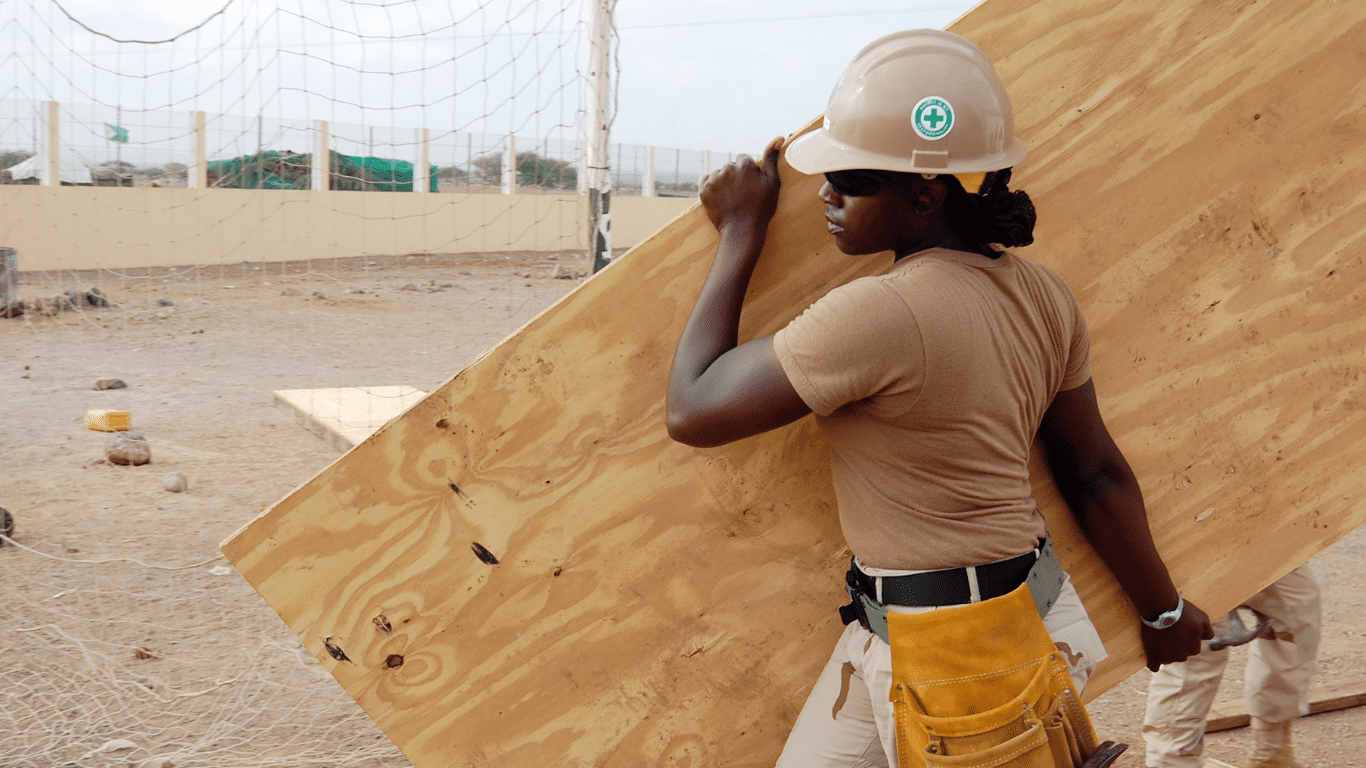 The 'Supply Chain Crisis': How to Put the Links Back Together
Most businesses will already be very aware of the "supply chain crisis", but what practical steps can we all take to manage or soften the impacts of this? 
A crisis affecting everyone
The supply chain crisis is affecting employers who are struggling to obtain affordable tenders for their projects. The result is that many proposed projects are beginning to stall. It is also creating major difficulties for contractors, who are worried about committing to a price when their suppliers' prices are heading north.
The Construction Industry Materials Price Index increased by 5% in the month of March 2022, with steel prices rising by 19.2% in the same period.
For those contractors who are mid-way through a project, the problems are even more acute. Having agreed to a fixed price for work and materials, their own suppliers' costs are in some cases making those contracts commercially unviable. These problems are compounded by lengthy delays in sourcing materials, affecting the ability to complete works on time, and exposing contractors to delay damages.
Going beyond just shortages
It would be naïve for employers to think the risk lies with their contractor and supply chain. Ultimately, if the financial pressures on contractors are unsustainable they might become insolvent. This would then leave the employer with an incomplete project and a major headache in getting it finished.
If the employer itself (e.g. a developer/landlord) is contractually committed to achieving project completion by a particular date, a contract which passes all risk onto the contractor may be of little consolation or value where the contractor is insolvent.
Commercial steps to consider with the supply chain crisis
The supply chain problem is at its most acute when the project or contract duration is long. It is easier to manage on short term ones. But, given that some predict the supply chain crisis may last a number of years, businesses can take some measures to try to protect themselves.
These include the following:
Diversify your supplier base
Ensure you have backup suppliers ready
Ensure you have end to end supply chain visibility
Involve regular suppliers in your risk planning in order to share responsibility
Put in place more regular reviews of your suppliers
Create a partnering relationship with key suppliers
Try to give suppliers longer lead times so they have more time to source materials on better terms/achieve savings
Carry out checks to verify that a supplier's raw material costs have in fact risen as much as they say, asking for evidence
Be alert to "quality erosion" and the risks of defects claims, later on, arising from suppliers trying to mitigate cost increases by supplying alternative cheaper and inferior materials or products
Contractual measures
There are a number of things which can be drafted or negotiated into contracts, including the following:
Use a Letter of Intent (LOI) in order to gain price commitments from suppliers before you are under contract

A contractor might obtain an LOI from the employer in order to have the financial confidence to place orders with suppliers before prices increase
This can benefit both the employer and the contractor

Negotiate extended periods of price validity
Negotiate discounts in return for shorter payment terms
Consider the use of price fluctuation mechanisms
An employer might normally wish to avoid this, but if fluctuations are contained within a pre-agreed range this may be a lesser evil than facing the risk of a contractor insolvency
Always consider the benefit of requiring a performance bond from a contractor
This can protect against the financial consequences and impact on a project if the contractor becomes insolvent
Consider making advance payments to contractors to enable them to source materials earlier than otherwise and lock in their prices

Always ensure the contractor provides an advance payment bond as security pending delivery.
Ultimately, supply chain risk is not a new concept but it is likely to remain an acute problem for a year or two. It requires pro-active management, a clear and robust strategic approach, and candid communication up and down the contractual chain.
If you'd like any help with the issues raised in this article or any other commercial construction matters, please do not hesitate to contact a member of our team.