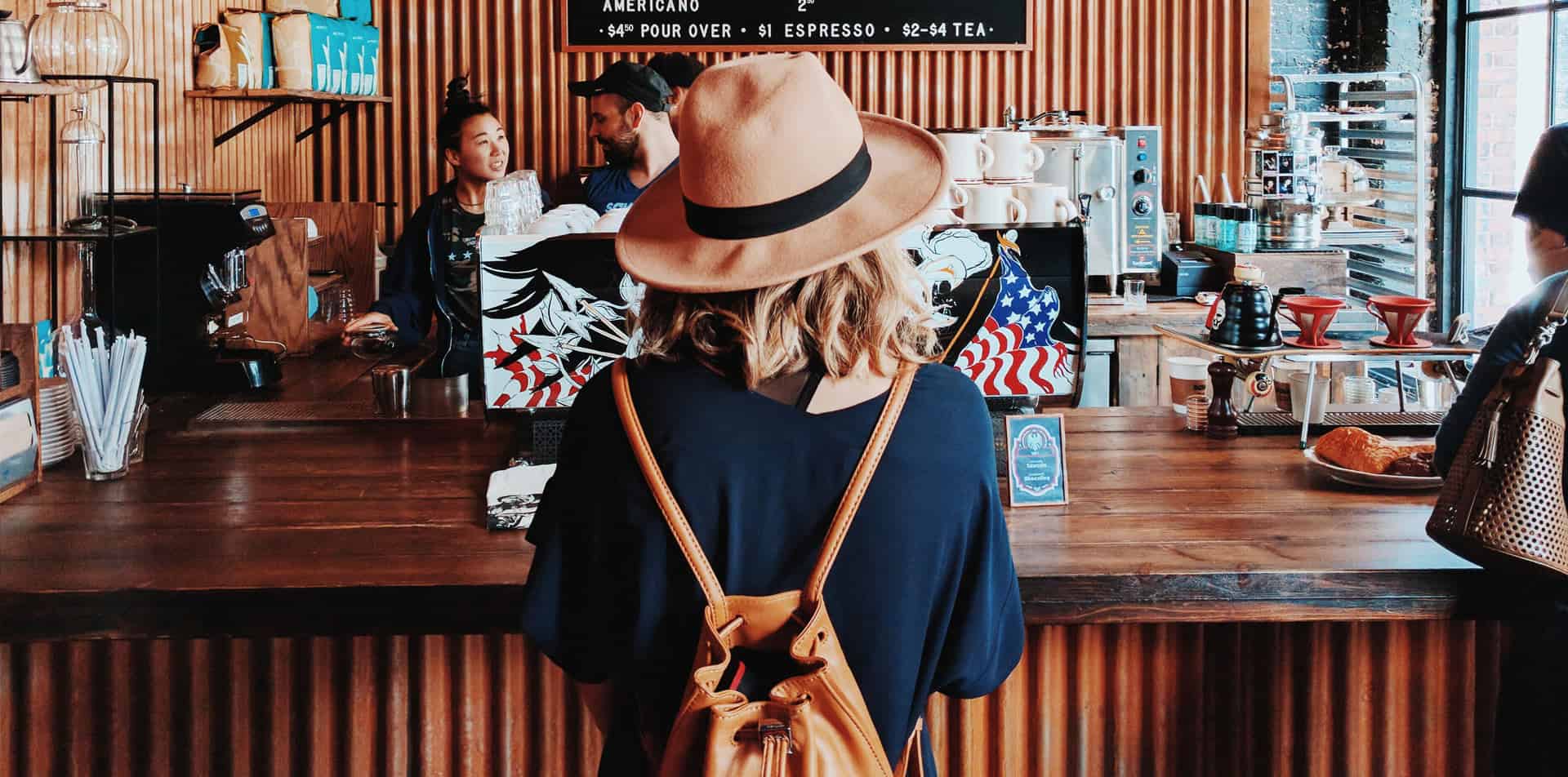 The Rise of the Coffee Shop
Tuesday 24th January 2017
As coffee shops increase in number, is café culture now a British staple?
Coffee shops continue to soar in popularity as consumer demand increases and tastes diversify – and the trend is set to continue.
The rise of the coffee shop has been evident for some time, with the vast majority of our high streets now featuring multiple establishments where shoppers, commuters and business people can stop to get their daily caffeine fix (or decaf if that's their bag).
While it may have seemed like the rise would plateau, the latest data shows that new coffee shops are being brewed up on a weekly basis, spurred by intensifying competition between artisan venues offering something different from the major chains.
There's no danger of our high streets resembling the Simpsons episode where every store is a Starbucks, particularly as local shops continue to thrive, but it is clear that our social habits are changing, with a catch-up latte on a rooftop now almost as common as a pint in a beer garden.
Figures compiled by the Local Data Company show a 31 per cent increase in the number of coffee shops on UK high streets between 2011 and 2016. While the rise has been attributed to the glamorisation of café culture in programmes such as Friends and Seinfeld in the 1990s, the truth is that the biggest surge has been witnessed long after those shows ended.
Brewing up interest
It can be argued that the rise of digital and social media has had the biggest impact on the rise in coffee culture, with start-up and artisan venues now having the ability to promote their offerings to a wider audience than ever before – and for free.
With every new customer a potential advocate, small businesses are reaping the rewards, and this is being compounded by the ability for people to connect and organise social events digitally on an equally wide scale.
The days of planning a coffee morning weeks in advance have now disappeared, replaced by the impulse-based catch-ups that can see friends, colleagues or potential business associates meet at a mutual venue that they can easily find, with the minimum of fuss.
Nationwide trend
It is illustrative of a gradual trend across the whole country for people to meet up at leisure venues, and something reflected in the rise of these venues as a whole. The LDC data shows that Yorkshire and the Humber witnessed the highest growth in leisure businesses in the country between 2011 and 2016, alongside the West Midlands and Wales, which suggest that consumer appetite for new places to meet, relax and socialise remains vociferous.
In town centres, pubs remain the most popular venues, comprising 16 per cent of all leisure buildings, while coffee shops and tearooms are close behind. The changing demographics of these venues' clientele is also impacting the number and type of establishments popping up.
Whereas many establishments relied on people heading to the high street with the sole purpose of food and drink, a key trend now is for businessmen and women to meet during the day or immediately after work, which in turn shapes the offering at each venue.
Whereas coffee shops were once solely that, now the majority of venues will sell a variety of hot and cold food to help sate appetites and supplement profits.
The survey also pointed towards an age gap in terms of who is likely to visit where; while theatre breaks, fine dining and big events at the weekend are on the agenda for older people, those who are younger instead prefer more frequent yet less expensive activities, such as coffee dates and a couple of after-work drinks.
At the same time, cafes and tearooms are seeing a convergence of demographics and are adapting their offerings accordingly. The 'young hipster' breed appears a misnomer when describing the average customer, as there simply isn't one. Older generations may come in for a coffee and a cake, while professionals even use it as an office space, such is the essentiality of Wi-Fi now.
Despite the trend, it has had a knock-on effect on independents too, who often have more freedoms to alter their produce and atmosphere to quickly adapt to demand or changing tastes.
Of course, the quality of the coffee is always paramount – a jar of instant or plain filter coffee will no longer cut it.
Jeffrey Young, chief executive of Allegra Strategies, said the coffee shop has "become the new local" for many people due to them being inclusive environments.
However, just as coffee shops have diversified their offering, pubs and bars have also proved able to adapt to offer a wide range non-alcoholic alternatives, with many now being food led.
The rise of bespoke cocktail bars has also been a key trend, with the number of lounge bars increasing by 116 per cent over the past five years.
While it is difficult to know exactly what the next five years will hold, the indication is that proprietors will continue to adapt to market demand, with those who are able to gauge rising consumer interest and subsequently cater for it having the best shot at success.
If you need legal advice on commercial property matters, including the licensed premises sector, please visit www.gordonsllp.com/sectors/retail-lawyers/.