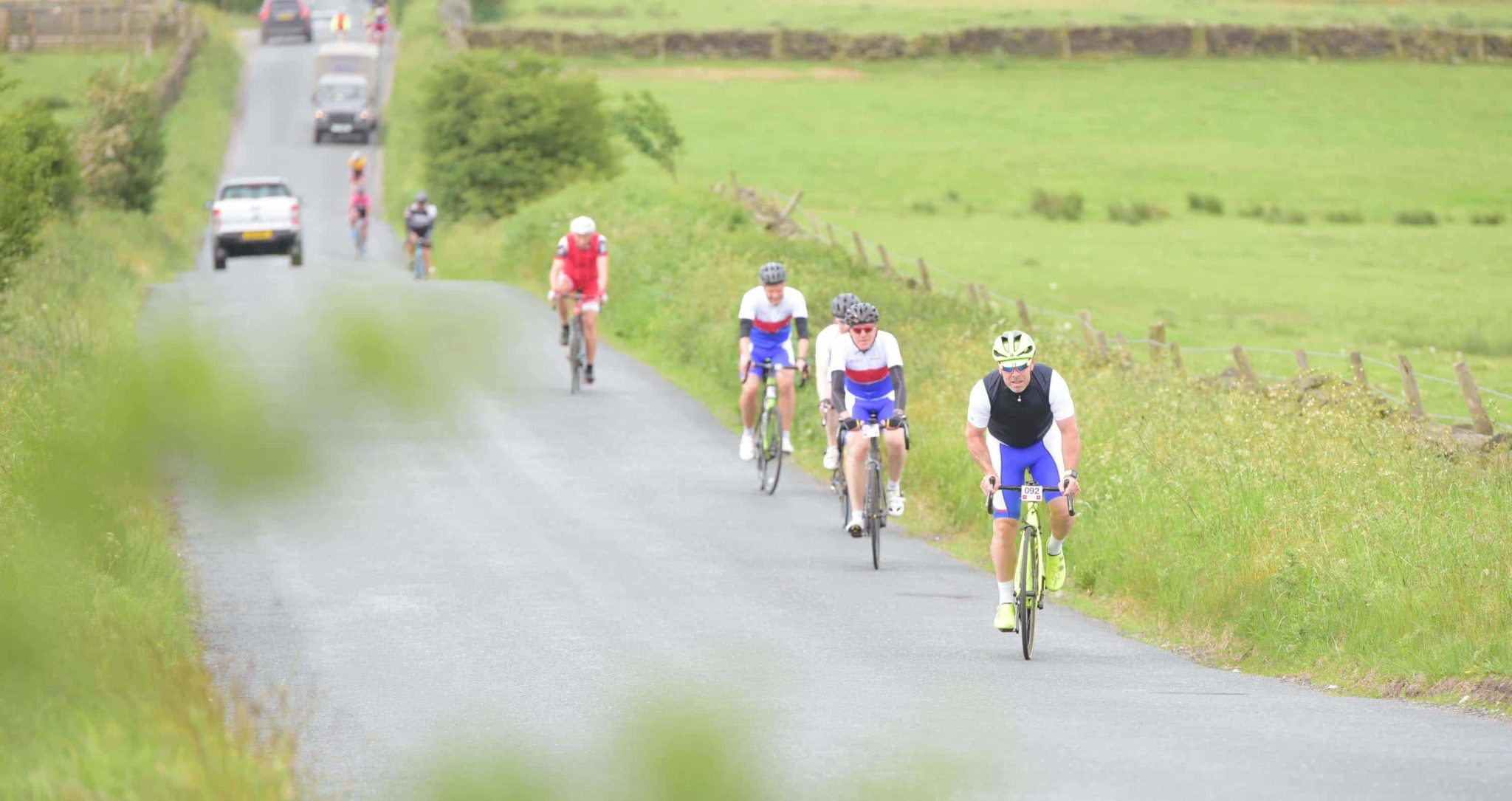 Riders to hit the road for annual Wharfedale Ton charity cycling event
Cyclists are set to hit the road for the annual Wharfedale Ton charity ride on Friday, June 14, raising vital funds for Marie Curie Hospice Bradford.
The charitable event has doubled in size and raised £31,000 since its launch in 2016 by Yorkshire law firm Gordons, Lloyds Bank and audit, tax and consulting firm RSM.
With interest growing every year, the Wharfedale Ton saw its number of participants increase from 120 cyclists at the inaugural event three years ago to 250 last year.
The Wharfedale Ton is so-called because of its 100-mile magnificent scenic route stretching across Wharfedale from Ilkley to York and back again.
Organisers are hoping to attract even more participants and supporters for the 2019 event, contributing more donations to long-standing charity partner Marie Curie Hospice Bradford. Funds are raised through entry fees of £30 per rider, as well as additional donations from corporate sponsors, riders' friends, colleagues, customers and suppliers.
The Marie Curie Hospice in Bradford provides specialist care and support for people living with a terminal illness. The hospice offers a 16-bed in-patient unit and out-patient day services incorporating activities such as complementary therapies, individual and group sessions, exercise groups and social events. Support for families and carers is also available.
Gordons employment law partner, Philip Paget, who conceived and launched the Wharfedale Ton, said: "We're looking forward to another excellent Wharfedale Ton and encourage as many people as possible to sign up for what is always a great day of networking and fundraising.
"We're incredibly grateful to the participants, individuals and businesses who have already made generous donations to this great cause.
"The Marie Curie Hospice in Bradford provides vital services for cancer sufferers and their families in Bradford, so we're very happy to again be raising thousands of pounds to support its important work."
Additional support and sponsorship for the event is provided by Reed Boardall, Calder World of Travel, Pavers Shoes, Naylor Wintersgill, Lishmans the Butcher, Craven Jewellers, Roberts Mart & Co, Arena Group, Brook-Dobson Brear, Melrose Textile Co, G M Legato and Thorpe Mill.
Entrants are invited to ride alone or in groups, with many of those expected to take part never having ridden the 100-mile distance before. The Wharfedale Ton takes an average of six to eight hours to complete, after which all participants get to rest their limbs and join each other for some food and drink in Ilkley.
To sign up for the Wharfedale Ton on Friday, 14 June 2019 visit https://www.riderhq.com/events/83133/wharfedale-ton-2019