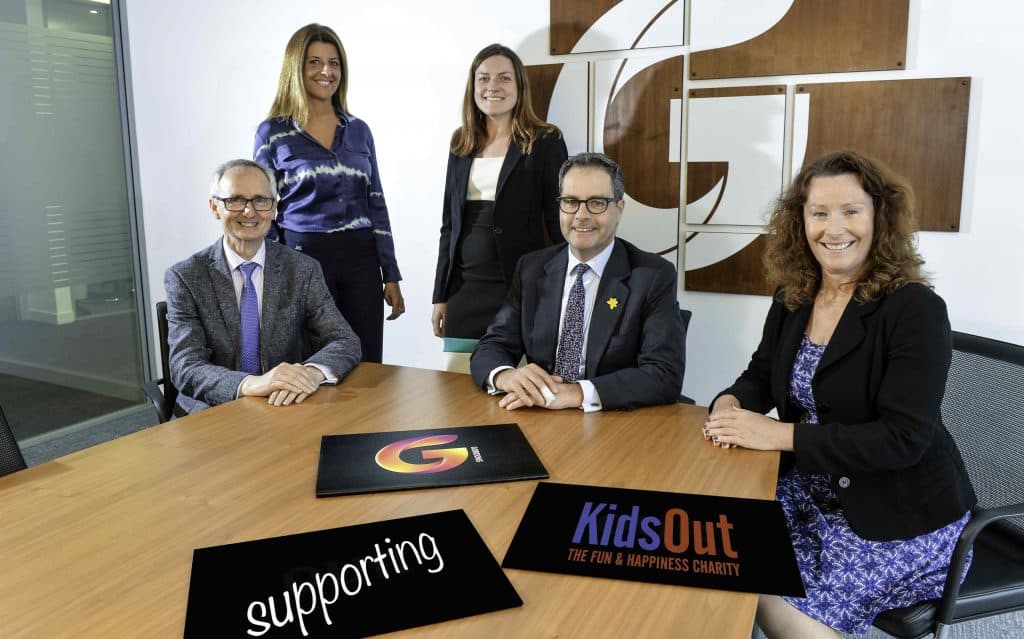 Law Firm Gordons Names Children's Charity, Kidsout, as New Charity Partner
Gordons has named children's charity KidsOut as its chosen charity partner for the next 12 months.
The firm will organise and undertake a series of fundraising activities throughout the year to raise funds to support vulnerable children, as well as providing volunteers to help the charity run its events and activities.
KidsOut is dedicated to providing fun and happiness to disadvantaged youngsters across the UK, including children who have escaped domestic violence or live daily in poverty.
As part of its work, the charity runs a National Fun Day for over 28,000 children every year, and works with every Woman's Aid Federation refuge across the UK to provide toys and games to children and provide experiences. These including trips to theme parks and theatres, which help young people remember what it is like to just be children.
The fundraising efforts have already begun, with a group of Gordons staff completing a 28-mile walk around the Welcome Way in West Yorkshire, raising more than £2,200. A team of five also ran the Leeds 10k, raising £660.
KidsOut chief executive Gordon Moulds CBE, said: "We are the only national children's charity that focuses entirely on the needs of refuge children and working to bring fun and happiness into their lives when they need it most. As a charity, we rely heavily on donations to continue providing opportunities to disadvantaged children throughout the UK.
"That's why support from firms like Gordons is vital and we look forward to collaborating with the firm over the next 12 months."
Over the past six years Gordons has raised more than £120,000 for its chosen charities including, Willow Young Carers Service, PhysCap and The Friends of Alfie Martin. In 2016, the firm raised £25,000 for Yorkshire-based homelessness charity Simon on the Streets.
Commenting on the new charity partnership, Gordons partner Victoria Davey said: "KidsOut is an excellent cause and one that is doing vital work for disadvantaged children in Yorkshire and the UK as a whole. It's a cause that many people at Gordons feel strongly about and we hope to make a significant contribution with our fundraising efforts."