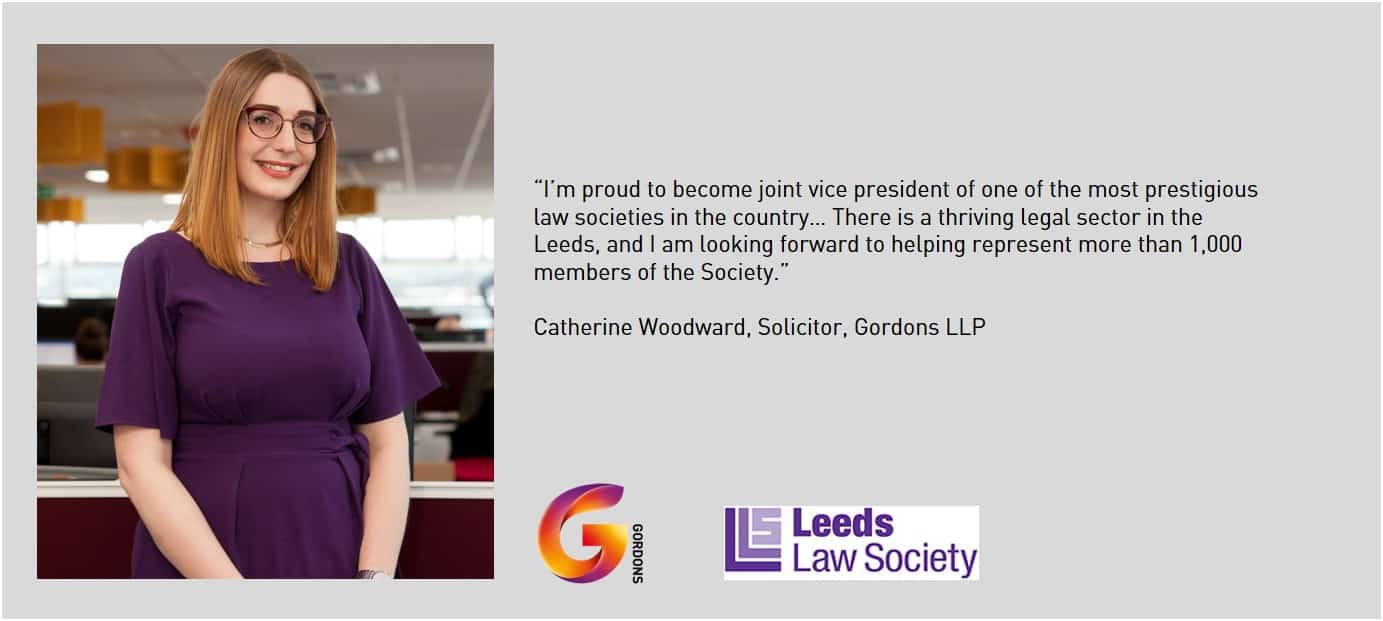 Gordons solicitor appointed new joint vice president of Leeds Law Society
Thursday 24th September 2020
Leeds Law Society has selected a commercial litigation solicitor at Gordons as one of its two new joint vice presidents.
Catherine Woodward, a former treasurer and secretary of the society, will serve in the role alongside the Society's other joint vice president, Matthew Jones, who is a solicitor at Weightmans. The 12-month appointment will see Catherine hold her position until September next year.
Leeds Law Society is responsible for the promotion of the city's legal profession. Incorporated in 1870, it is one of the largest in the country with more than 1,000 members.
Leeds Law Society president Nicholas Emmerson, who is a partner at Gateley, said: "I'm very pleased to see Catherine take on her new role and look forward to working with her to continue to drive the Society forward."
Catherine joined Gordons in 2011 and trained with the firm whilst becoming qualified. Her extensive litigation experience includes intellectual property, banking litigation, contractual disputes, professional negligence and partnership disputes.
Commenting on her appointment, Catherine said: "I'm proud to become joint vice president of one of the most prestigious law societies in the country. It's an honour to follow on from Nicholas Emmerson, who was deputy president last year, and build upon the great work he has done.
"There is a thriving legal sector in the Leeds, and I am looking forward to helping represent more than 1,000 members of the Society whilst carrying on the work that I've been doing with the judiciary through the Leeds Law Society's court liaison group."
For further information about Catherine, her extensive litigation experience and how she could help you, visit her profile page here.