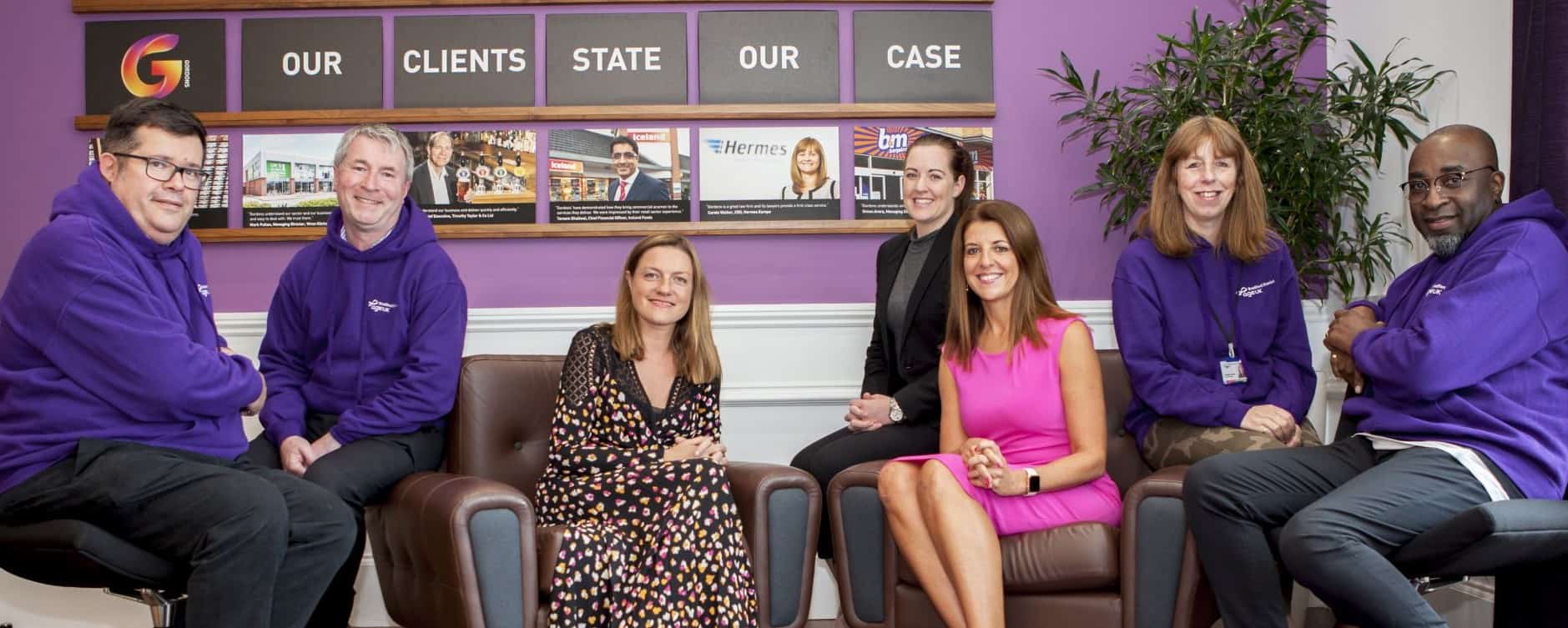 Gordons Raise £2,500 For Age UK Bradford District During Lockdown
Colleagues across the firm are having fun and staying connected during lockdown by undertaking a range of challenges, some of which raise money for charity partner Age UK Bradford District.
Gordons have so far generated more than £2,500 for the charity during lockdown.  Over £1,000 was raised by setting each other a variety of inventive and creative challenges. One of these was the firm's take on the 2.6 Challenge, which was launched to help charities continue to raise money despite the impact of Covid-19.
This saw Gordons people and their families doing various challenges including a handstand for 2.6 minutes, wearing 26 items of clothing at the same time, sponsoring their children to be quiet for 26 minutes and undertaking a 26-mile cycling time trial. Money is raised by sponsorship and forfeits being paid.
In addition, during the first week of lockdown, Age UK Bradford District made an urgent request for help which was shared with everyone at Gordons. Within one hour, £1,500 had been pledged and it was sent to the charity that same day.
Commenting on the firm's fundraising during lockdown, Age UK Bradford District's director of business development, Chris Alexander, said: "Gordons have been brilliant by helping us raise funds during what is a very difficult time for all charities, and we would like to thank everyone at the firm for their help. They have been highly imaginative with some of their challenges and have generated a great deal of laughter in addition to the monies raised."
Age UK Bradford District has been helping older people for more than 25 years. It has 40 dedicated staff and more than 300 volunteers helping deliver services to the whole of the Bradford Metropolitan District including Bingley, Keighley, Ilkley and Shipley as well as surrounding villages and rural areas.
Last October, Gordons raised more than £4,000 for the charity when the firm entered the largest corporate team in the history of Age UK's Abbey Dash. In total, 60 Gordons' people took part in the 10k race from Leeds city centre to Kirkstall Abbey and back.
Gordons partner, Victoria Davey, added: "We have had a tremendous amount of fun challenging each other. It's also been a great way for us to stay connected whilst working from home.
"Wherever possible, we have involved our colleagues' children in our challenges which has provided a welcome task to keep them occupied and widened our sense of all being in this together.
"We've had excellent feedback from our people about the challenges and we intend to keep them going so we can continue to support Age UK Bradford District despite Covid-19."
Each year, Gordons selects a charity to benefit from fundraising and volunteering activities. Over the past eight years, the firm has raised more than £160,000 for its chosen charities, including homelessness charity Centrepoint Bradford, national children's charity KidsOut, Willow Young Carers Service, PhysCap and The Friends of Alfie Martin.
You can read more about our fundraising and the support we provide to our local communities on our Difference page.