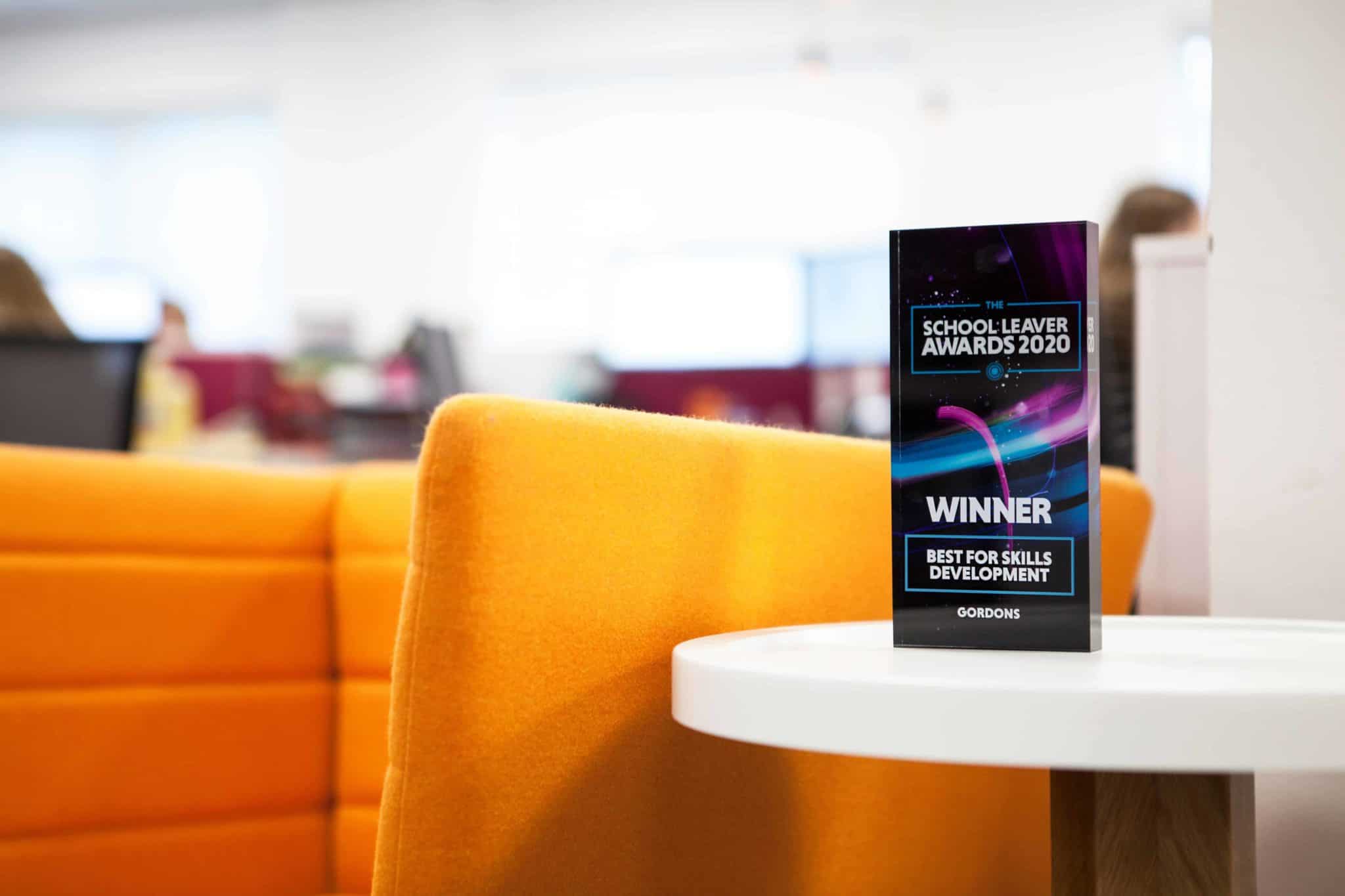 Gordons named best employer for skills development at The School Leaver Awards
Monday 21st September 2020
Gordons has been named the best employer for skills development at The School Leaver Awards 2020.
Organised by careers advice company AllAboutSchoolLeavers, The School Leaver Awards recognise the top employers and training providers for young people in the UK. Our award win was announced as part of an online ceremony held on September 3.
In addition to claiming this accolade, we have also been recognised by the same organisation as one of the UK's top 30 employers for school leavers, following a nationwide survey of 150 companies.
The survey places us at number 30 on the list of 150 employers which also features companies such as Nestlé, Goldman Sachs, Bloomberg, Boeing, Bentley Motors, BP, Coca Cola and JP Morgan.
The top employers' rankings are based on the real-life experiences of school leavers and apprentices with feedback gathered from young people taking their first steps on the career ladder. The top 150 list is the largest ranking of employers providing opportunities for school leavers, apprentices, and young people in the UK.
The award win and top 30 ranking are the latest recognitions of our pioneering legal apprenticeship. Since its inception in 2011, 23 apprentices have joined the business having been provided with hands-on, practical experience and academic study, as well as payment of their salaries and course fees.
Commercial disputes solicitor and apprenticeship programme lead, Frances Mitchell, said: "Our legal apprenticeship has been a huge success for both the firm and those who have progressed through it so far. It's great that we've been recognised externally with another award and such an impressive ranking."