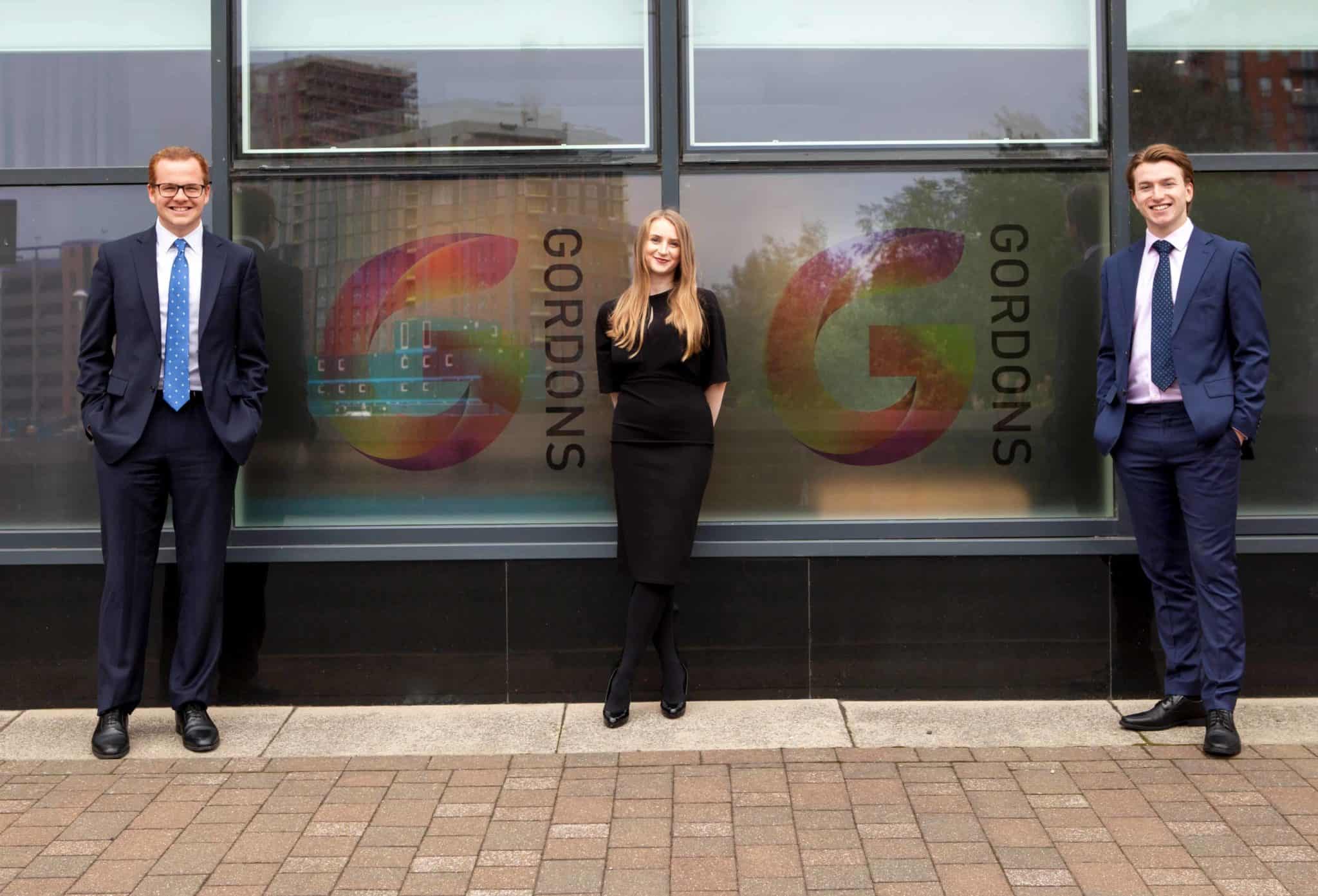 Gordons celebrates graduation hat trick for pioneering legal apprenticeship scheme
Gordons is celebrating the latest three graduates of its pioneering legal apprenticeship scheme.
Albert Bell, Joanne Beevor and Ciaran Mallon have all qualified as chartered legal executives within our construction, dispute resolution and commercial property teams respectively.
We have taken on 23 apprentices since launching the first of its kind scheme in 2011. As part of the programme, we provided the three apprentices with practical, hands-on experience and academic study, as well as paying their salaries and course fees.
We created our multi-award-winning apprenticeship scheme to provide an alternative route into the profession without them needing to attend university. We were the first to offer an apprenticeship programme taking its chartered legal executive lawyers to the maximum Level 6 – an honours degree equivalent – rather than the Level 3 offered by similar schemes. The programme continues to this day, with interviews for this year's intake of potential apprentices taking place this month.
Partner and head of operations, Victoria Davey, said: "Albert, Joanne and Ciaran are a real credit to Gordons and valued members of the firm. We're thrilled to be celebrating their graduations five years on from when they joined Gordons as apprentices.
"All three of them have forged some really strong relationships with a number of our clients, which is testament to how well they represent our 'people first, lawyers second' culture.
"We're dedicated to developing people from a range of different backgrounds into our partners of the future. Albert, Joanne and Ciaran are further excellent examples of young lawyers who have all the qualities to continue to make a great impression with clients and colleagues as their careers progress."
To find out more about the scheme, visit our Apprenticeships page