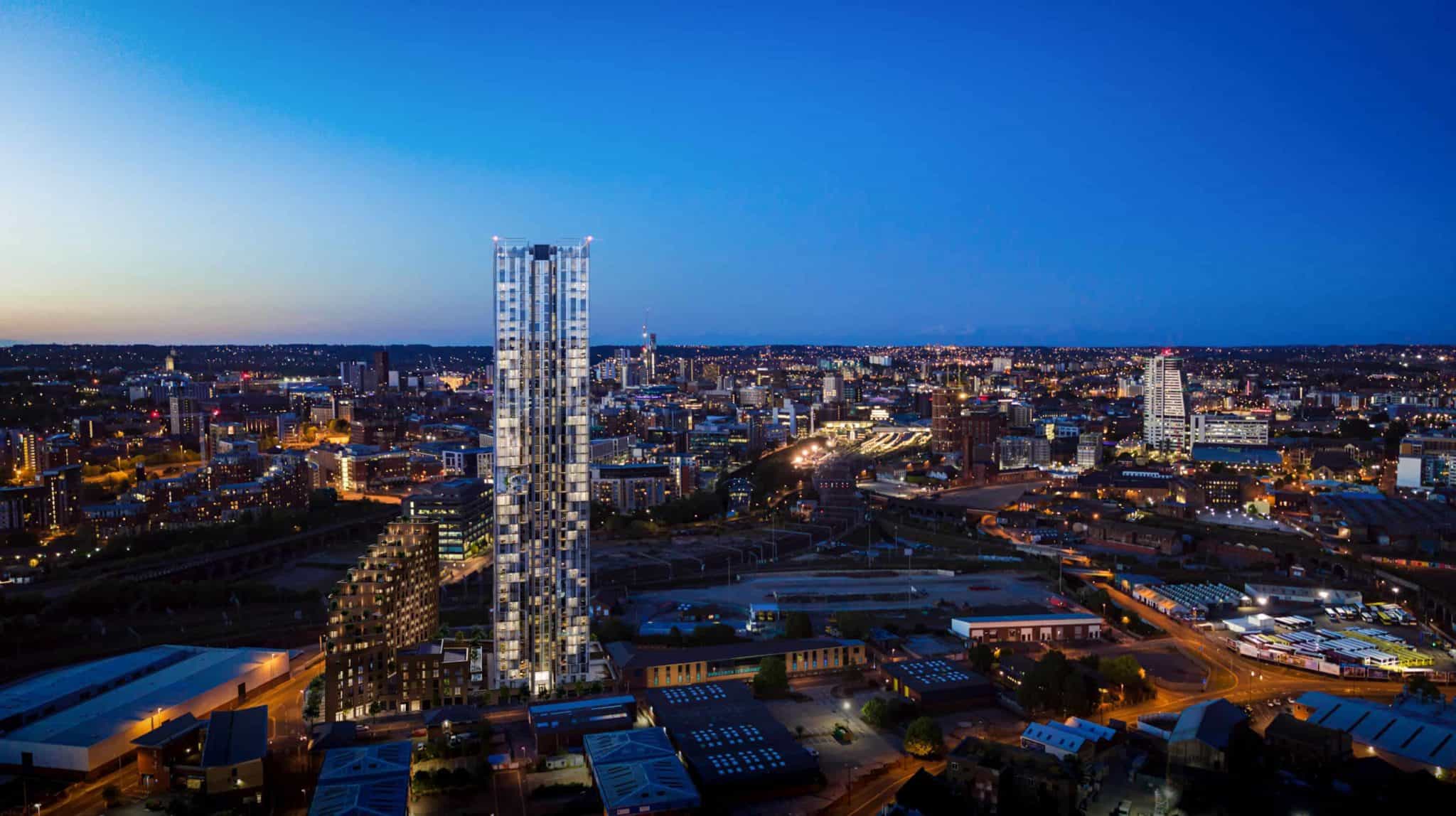 Gordons Advises on Planning Submission for Yorkshire's Tallest Building
Gordons has advised Leeds-based property developer Citylife on the planning submission for its Two Springwell Gardens development in Leeds city centre.
Standing at 46-storeys and comprising 604 one, two and three-bed apartments, as well as 279 sq m (3,000 sq ft) of commercial space, if planning is granted it will be the tallest building in Yorkshire at 142 m (466 ft).
Two Springwell Gardens will have a gross development value (GDV) of £175m and will surpass the county's current tallest building, Bridgewater Place, also in Leeds, which stands at 112 m (367 ft).
Designed by Leeds-based Nick Brown Architects and set to be located on the corner of Springwell Road and Whitehall Road, the scheme sits between MEPC's Wellington Place commercial and leisure development and CEG's £350m Southbank development. It is also close to Leeds train station.
The proposed scheme is adjacent to Citylife's currently under construction 16-storey One Springwell Gardens development of 224 one, two and three-bed apartments. That project is scheduled to complete in 2022 and has a GDV of £50m.
A team from Gordons advised Citylife on both One Springwell Gardens and Two Springwell Gardens, led by residential development partner, Michael Finnett. Planning specialist solicitor, Mark Blackburn, advised on the applications to Leeds City Council for both schemes. In addition, our residential conveyancing team is currently handling plot sales for One Springwell Gardens.
Citylife director, Antony Georgallis, said: "We are very pleased to submit our plans to further create a vibrant and sustainable community on Whitehall Road. We would like to thank Leeds City Council for working with us and to help develop our vision for the site as part of the planning process.
"Two Springwell Gardens has a bold visual identity thanks to a distinctive sail-like façade. By being brave with our design, if planning is granted, we will contribute towards a new skyline for the city. In addition, we will deliver vertical sky gardens, high specification apartments, private roof terraces and courtyards which will combine to deliver a powerful sense of place and community.
"We work closely with Michael, Mark and the Gordons team on all aspects of our residential development requirements. We are always provided with fast, effective, commercial advice, no matter who we deal with at the firm."
Established in 2015, Citylife currently has three developments in Leeds comprising 631 apartments and with a combined GDV of £145m. For further information visit citylife.uk.net
The computer generated images for Two Springwell Gardens were designed and created by Leeds-based Collective Agency.