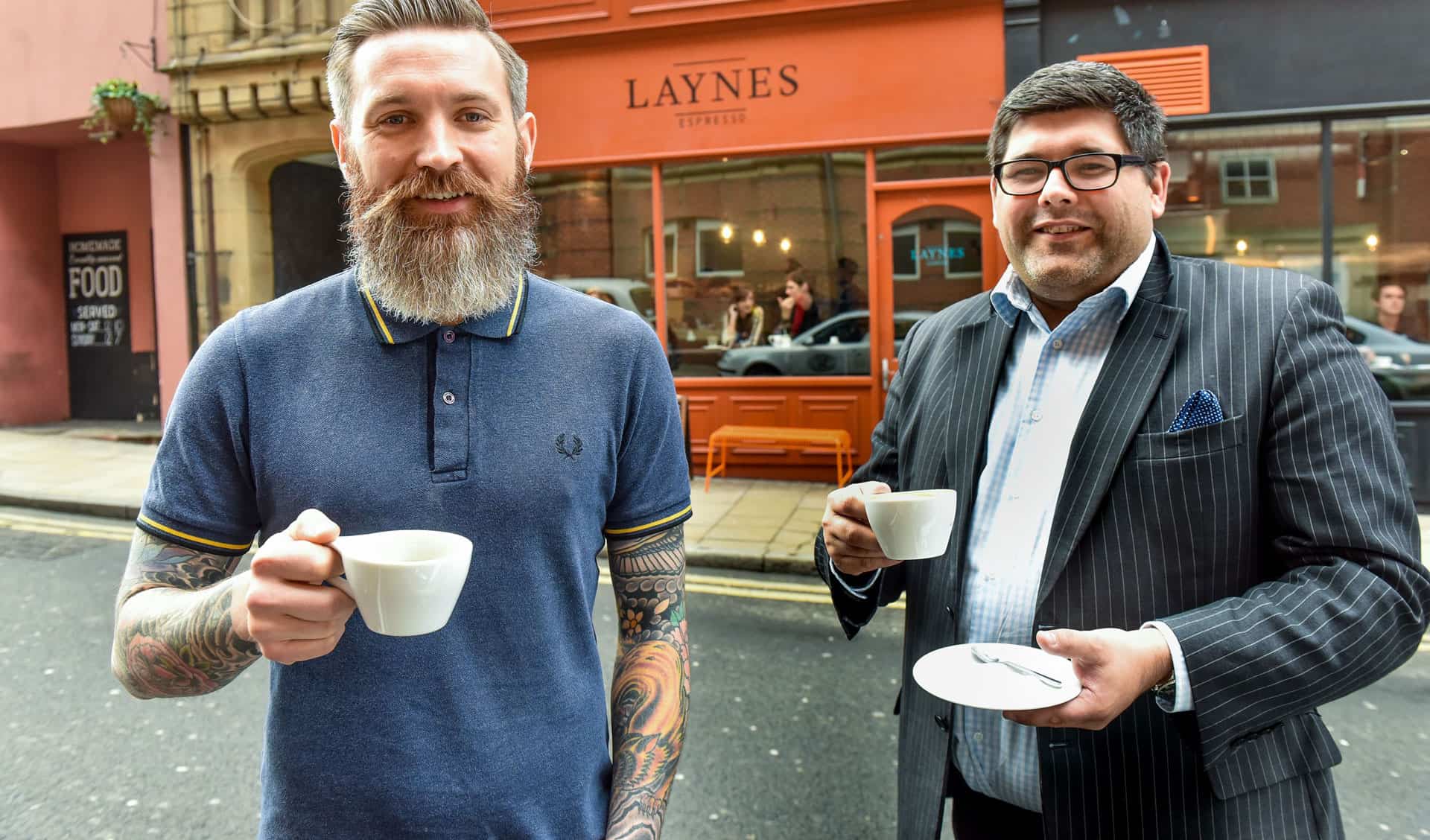 Gordons Advises Leeds Coffee Shop, Laynes Espresso, on Expansion
Thursday 16th February 2017
Popular Leeds coffee shop Laynes Espresso has expanded its New Station Street property, more than doubling the size of its premises.
Laynes Espresso, launched in 2011 by owner Dave Olejnik, has become well-established among the many contemporary food and drink outlets in Leeds and is well known for serving some of the best coffee and snacks in the city centre.
The new premises has been extended into the property next door, which was formerly occupied by a hair salon and is now able to seat 50 customers. The venue's expansion has increased the size of Laynes Espresso to 1,500sq ft. and has created four new jobs.
Gordons commercial property partner, Simon Mydlowski, advised Laynes Espresso on the expansion project, negotiating a five-year lease on the premises.
Laynes Espresso owner, Dave Olejnik, said: "Our extension project was an ambitious but exciting one and now that the work has been completed and the new look shop is open we can really look forward to what the future holds for us.
"The advice Simon and his team at Gordons provided throughout the process has been invaluable in helping us to achieve the growth we have been planning for some time and we're looking forward to being able to welcome even more people to the coffee shop in the coming months."
As well as serving high-quality coffee and food to customers, Laynes Espresso also offers a training and consultancy service. With over 15 years' experience in the coffee industry Dave and his staff are keen to pass on their knowledge to budding baristas and offer training courses for everyone from complete beginners to those with experience in the industry.
Gordons partner, Simon Mydlowski, added: "The expansion of Laynes Espresso is testament to the fantastic product Dave and his team have been offering to the people of Leeds for the last five years. It has quickly become renowned as a high-quality coffee shop and I'm sure its expansion into a larger property will be a resounding success."
The Laynes Espresso menu will also be expanding with the addition of new items to the breakfast, lunch and early evening menus.
Gordons has offices in Leeds and Bradford and employs 196 people. Clients include retailers B&M, Iceland and Morrisons; construction and high performance materials manufacturer Saint Gobain; international brewers Molson Coors; and the world's largest electrical heating business Glen Dimplex. For further information on the firm visit www.gordonsllp.com