Choose to Challenge: Celebrating our pioneering Women In Law
At Gordons, we're proud to have a diverse, vibrant team which chooses to challenge the status quo. Our women in law make an incredible contribution not only to our firm, but also the wider legal profession.
Many of our female partners and solicitors have built their careers here. To celebrate our women in law, we are shining the spotlight on some of the inspiring females who work here and share their stories.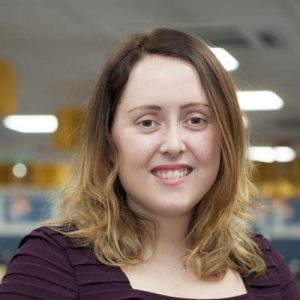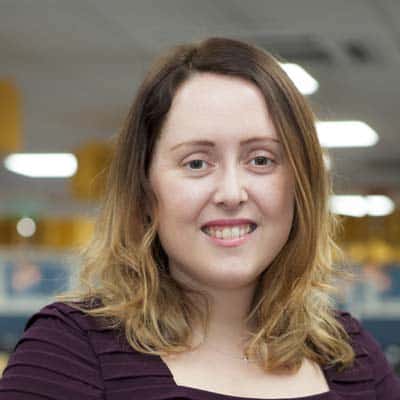 Amy Pierechod, Corporate and Commercial Solicitor
I joined Gordons in 2015 from an international law firm. Since joining, I have been involved in and later taken a leading role on some high-profile deals, such as the first UK acquisition for Thermos US, a key investment in Yorkshire Wildlife Park and advising a long-standing client on the sale of its Yorkshire-based business to Xerox.
Corporate law is an intense, fast paced and male-dominated sector and since having my son in 2017, this has only become more challenging. This was really emphasised during lockdown as I know it was for many women. Doing a conference call while trying to get my son more Cheerios and find his dinosaur socks really tested my limits! Fortunately, I was met with a lot of understanding at work. From day one the corporate partners have provided unwavering support and flexibility to help me succeed. I hope to show junior female solicitors that corporate law is an option for them too.
I am proud to play a key role in our partnership with NorthInvest, an investment platform based in Leeds that helps tech and digital start-ups across the North of England raise angel investment. Tech is such a growth area for our region and the senior team at NorthInvest has a genuine passion for empowering female entrepreneurs and angel investors.
As the firm's training principal, I have direct responsibility for the selection, mentoring and qualification of the firm's trainee solicitors. I am passionate about ensuring that we provide fair and equal opportunities for junior solicitors at Gordons to progress their careers in law.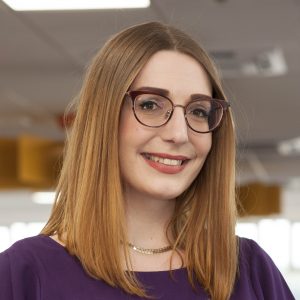 Catherine Woodward, Commercial Litigation Solicitor
I have worked at Gordons since I secured my training contract here, first starting as a legal assistant in the risk & compliance team before my training contract started.  I qualified as a solicitor in the commercial litigation team in 2017.
Throughout my time at Gordons, I've worked on a number of important cases – from the judicial review in the case of Richard III (which was one of the first cases I was involved in as a trainee!) to a leading case on the use of trade marks in Google Adwords.
Alongside my work at Gordons, I am also vice-president of Leeds Law Society. As part of my work there, I focus not only on building relationships between practitioners and the Court, but also on equality and diversity. With my fellow vice-president, Matthew Jones, I have also worked on a number of diversity and inclusion projects with a particular focus on women in law, which Gordons has supported and promoted both across the firm and externally.
My colleagues at Gordons have always been supportive of the work I do for equality and diversity initiatives. I hear a lot of horror stories of firms where women are still paid less than men on qualifying into an identical job, or where women are passed over for work as they have families to care for.
At Gordons, partners and staff are are upfront about where they are taking time off or leaving work for caring responsibilities.  I believe this is a sign of positive change in the profession and is a key part in ensuring workplace equality, ensuring that all employees feel able to both undertake their jobs and look after both themselves and their families.
The law has changed so much in the last 100 years and I hope the profession will continue to prize equality to ensure that all people are treated fairly and equally.
Megan Stocks, Chartered Legal Executive
I began my career straight from college, joining Gordons law apprenticeship in September 2012.
I worked closely with colleagues who supported me and helped to shape and mould my professionalism ready for qualification. I found my calling in the private client department and, in my third and fourth year of the apprenticeship, I chose my elective exams in this area of law.
Four years ago, I qualified as a chartered legal executive. I now advise on all areas of private client, such as wills, powers of attorney, court of protection matters, probate, trusts and tax planning. I have a particular interest in court of protection matters and much of my time is spent on court of protection applications or managing my elderly client's financial affairs for them if they are unable to manage themselves due to mental incapacity.
Day-to-day, much of my work involves a large amount of client contact, often visiting clients in the comfort of their own home or care facilities. I pride myself on being able to provide the advice and reassurance clients often need when grieving for a family member or discussing delicate matters about how they would like their estates to be managed following their passing. I also advise on the most appropriate will structure for individuals who have business interests, or wish to plan for potential care needs in the future.
Post-qualification, I continued my professional  development and in 2018 I completed the Society of Trusts and Estates Diploma. The STEP Diploma equips advisors with both an academic and professional qualification recognised throughout the industry. It further developed my technical knowledge in a variety of areas including the taxation of trusts and estates and trust and estate administration and accounting. STEP has helped develop my professional competence and enhanced my ability to give clear legal advice to clients as a qualified and trusted advisor.
I am also a legal mentor for a BPP Ambassador Programme which partners local secondary schools with law firms.  The project assists sixth form students by providing an insight into working in the legal field and helps develop many of the key skills that law firms look for in the next generation of lawyers. As a mentor my role is to guide my mentees through the two-year programme, attend events and provide the support as they learn more about the profession.
Find out more about the super, successful women in law at Gordons here.