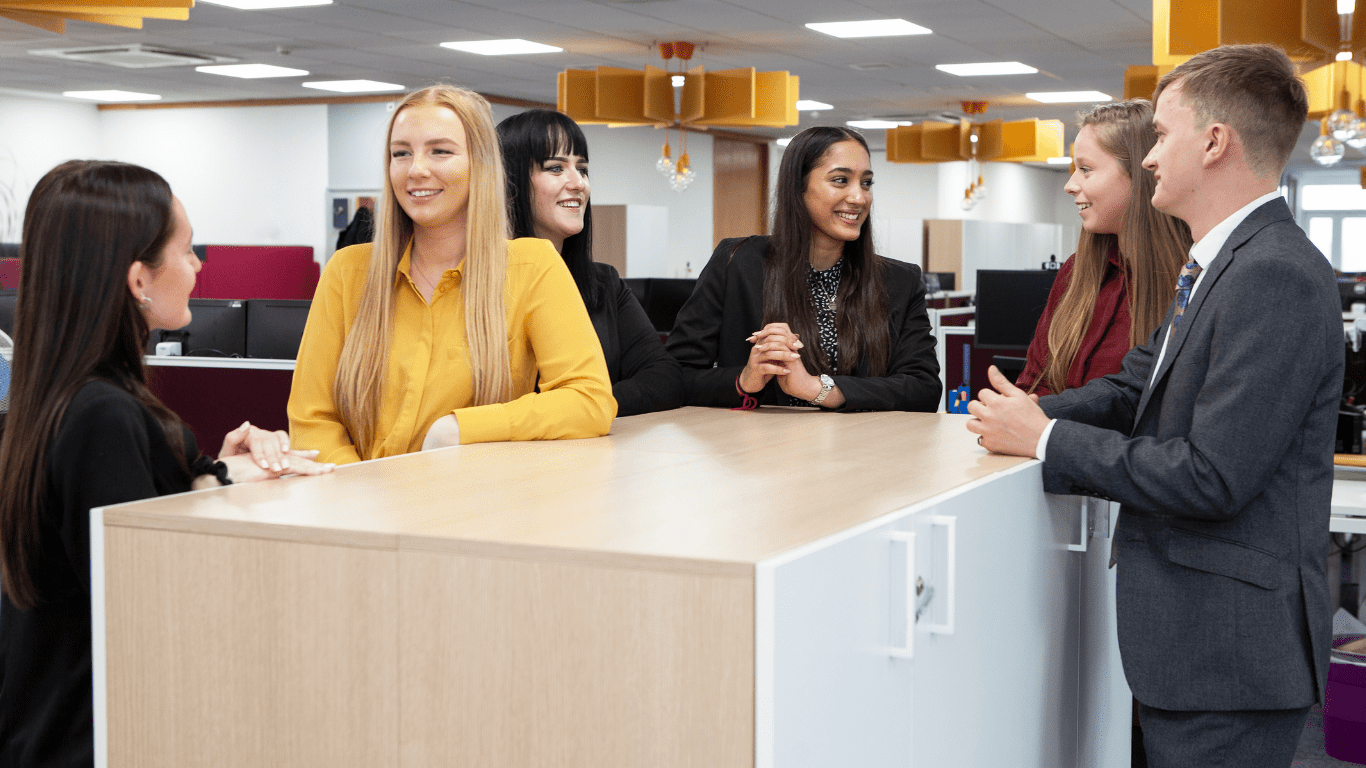 A Day in the Life of a Law Apprentice
Wednesday 20th April 2022
If you're looking for a career in law but you are unsure about which route to take, here is a helpful insight into what a typical day being an apprentice would look like in order to assist in helping you to decide.
A Day in the Life
I am an Apprentice Legal Executive currently in my fourth year of the Gordons Apprenticeship Programme, working within the employment department. I work from 9 am to 5:30 pm Monday to Friday, and attend a college session one evening per week.
During a typical working day, I am given a wide range of responsibilities and a variety of work to tackle, allowing me to gain valuable on-the-job experience. Not only do you learn knowledge relating to your practice area, but you also learn an array of transferable skills required in the workplace that they do not teach you at university, such as conversing with others over email and telephone, and meeting with clients.
Why Choose to be a Law Apprentice?
There is a huge misconception that doing an apprenticeship as opposed to a university degree is the easier option and of somewhat 'less value' than completing a university degree. In this apprenticeship you study at a degree level as you would at university, and rather than just being sat in a lecture hall, you're physically working in a highly successful law firm. If you are someone who likes to 'get stuck in' and learn practically rather than having your head in books, you will certainly enjoy this route.
For many, the one thing attracting them to take the university route is the social aspect and the fear they will miss out on 'the best years of their life' by taking an apprenticeship. This, however, is simply not the case. Earning a salary rather than being lumped with the debt of university fees helps to embrace your social life. During my time as a Gordons Apprentice, I have gained some great friendships and I have become a social butterfly. A typical Friday evening after work often involves some well-earned drinks with colleagues. There are often regular social events organised from nights out, to netball matches and other sporting events, to Christmas parties and summer barbeques – there really is something for everyone!
Of course, some of my evenings do involve studying, however, I have managed to establish a good balance between working and socialising as it is just as important to have fun as it is to work hard! One evening a week I attend college to learn my exam modules and other evenings I spend revising those subjects. It is a lot of hard work, however, everyone at Gordons is very supportive and is willing to provide help whenever you should need it – you are never on your own.
Ready to Take the Challenge?
Overall, I would highly recommend taking this apprenticeship route into law in order to get the best out of your career. Often when individuals have left university it then takes them a while to find training contracts and many firms like you to have some experience which isn't always possible. Therefore, earning your qualification whilst working in a law firm certainly gives you the upper hand when it comes to experience and also secures you a job at the end of it. It has been a very interesting, fun and insightful three and a half years for me so far and I am very much looking forward to my future here as a qualified lawyer.