Women in law – Opportunities for everyone
At Gordons, we pride ourselves in offering opportunities across all roles within the firm. We believe that with the right attitude and work ethic, the opportunities for success are endless.
Here we share stories from women who have overcome difficult and challenging backgrounds to succeed in a variety of roles. From growing up in care and following your dreams of working in law, to progressing from office junior to office services manager, these are inspiring journeys.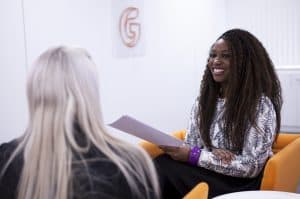 Ingrid Munyaneza, Graduate Legal Executive
I came to the UK from Burundi in 2001, aged 12. A year later my mother passed away and I was taken into care. Still trying to adjust to a new country and culture, I had to come to terms with the loss of my mother.
At school I was bullied for being different, but by drawing strength from my mother who was a strong, hardworking woman; my role model and the person I aspired to be, alongside my great support network – my brother, sister, teachers and social services, I was able to withstand the bullies at school and felt ready to change the negative perception that many people have of children in care.
Recent statistics show that only 6 per cent of care leavers further their studies after completing compulsory education. I was determined to be one of them, so I completed my A-Levels at Belle Vue Girls' School and went on to attain a degree in law and economics at Keele University in 2010.
I moved to Gordons in 2014, as I was ready for a new challenge and also to work for a firm that values building long-term relationships with its clients and enables its employees to take responsibility for nurturing those relationships.  Every day I continue to grow as a person and a lawyer, building my skills, knowledge and confidence.  I work alongside a fabulous team who between them have a wealth of legal experience, are approachable and supportive – a great environment, where it's a pleasure to go the extra mile for my clients.
We all have a dream of achieving a successful career and, since joining Gordons I have learned that through hard work and determination the door to future opportunities will open. Everyone's career journey is different and the key for me has been patience, self-belief and staying focused.   I am proud to say that in September 2019 I qualified as a Chartered Legal Executive.  It was also such a privilege to be shortlisted as one of six finalists for the Inspirational Women in Law Awards 2019 in the Under-35 Lawyer of the Year category.  And there's plenty more to come from me!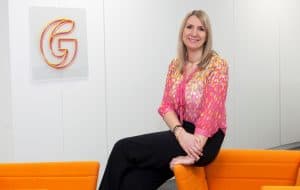 Lisa Brough, Defendant Personal Injury Lawyer
I first joined Gordons in February 1993 as a part-time secretary, not long after I'd had my first child.  I didn't have the chance to go to college or university, but the environment at Gordons made me want a career in law.  However, I decided to complete my family first.
Just four months after the birth of my second child in 2004, I enrolled on a course to qualify as a legal executive. Working, studying and raising a family, is no mean feat!
My focus was to grab any opportunity to develop myself.  First, I spotted a chance to help the senior partner as his dedicated legal assistant for nearly a year. Then, when a litigation solicitor left, I immediately proposed myself as her replacement.  This was accepted and I did this for a few years.
My career defining chance came when help was needed on a major defendant personal injury claim.  I asked if I could take that job and, from that day onwards I've specialised in defendant personal injury work.
I had, and still have, a great relationship with the head of the team, Rachel Hudson, who was a real inspiration for me.
In early 2008 I went to work in-house at a major client for a few years.  This was a challenge I embraced. I developed and presented a comprehensive personal injury/risk management training programme for the client, travelling the country and presenting to its stores, warehouses and head office.
Eventually, I returned from the in-house role to help Rachel manage the claims handling team and have done so ever since.
I could never have expected when I joined the firm as a part-time secretary to be where I am now, a senior lawyer managing a large team. I've even had the rare distinction of representing a client in the Supreme Court.  What I take greatest pride in is recruiting and developing great people for the team, ensuring they are afforded the same opportunities and draw the same inspiration that I've had from Gordons.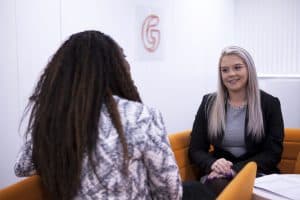 Lucy Rhodes, Conveyancing Assistant 
My path to working in the legal profession is very different to most people's. When I was ten years old, I was taken into care.  Although I was young and had to adjust to a new life, away from my family and friends, I managed to stay strong and on the right path.  This wasn't easy.  I didn't really have any role models in my life and felt as though I was treated differently, based upon other people's views of me due to my background and upbringing.  I was determined, however, not to let negative perceptions of children in the care system determine my future.
I always aspired to a career in the legal profession and went on work experience placements and courses to give me more insight.  Even though I didn't have much support at home, I had a great support system at school and from social services.  Through hard work and determination, I completed my A-Levels. After leaving school, I knew I did not want to go to university but I did want to keep learning and achieve my goal of having a career in the law.
When considering what to do next, Gordons was the firm that stood out. During just a week's work experience there, I saw that the firm was not all about 'status' but that opportunities were open to anyone who was willing to work hard.
I am now working in the residential conveyancing team at Gordons, where I was immediately made to feel part of the team.  I am really enjoying the experience and every day I am learning on the job with the support of my colleagues around me.
The ten-year-old me would never have thought I would be where I am today, but it shows that with patience, self-discipline and positivity you can aspire to achieve your goals.  I'm only at the start of my career but am determined to keep learning and improving – this is just the beginning for me!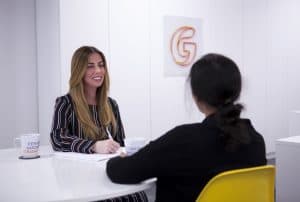 Ann-Marie Hullah, Office Services Manager
I always wanted to work in an office and working in the law was something that interested me early on.  I didn't have the best education, however, and didn't think there was a realistic opportunity for me to study beyond my GCSEs. So, I went out to find a job!
At 17 I was amazed to be offered the position of office junior.  I had never experienced the professional services environment before and was completely terrified, but I soon got into my stride and enjoyed being involved in the day to day running of the office.  I have had a great line manager throughout my career here, who has made it her personal mission to make me the best I can possibly be, and she is still doing that to this day.
As time went on I realised that, even though I hadn't been to college or university, there were options available to further my education, so in my twenties, I went to evening college and completed my NVQs in business and administration.
In 2010 I became a mum, with my second daughter arriving three years later.  I started to question how I could juggle family life and continue to further my career and I thought that maybe I had progressed as far as I could.  But then I thought "Why not? Surely you can be a good mum and forge a successful career for yourself."
Gordons has proved that this is possible, not just for me but for other women across the firm.  Gordons has real, down to earth, supportive values.
In 2018 I was asked to project manage our Bradford office relocation. This was a big deal, with huge pressure and additional workload.  With the help of a great team, however, I achieved this and we moved into our new offices on time and within budget.  My sense of professional pride and achievement was like nothing I had felt before.
In November 2019 I was promoted to Office Services Manager.  I now manage a team of 9 with the responsibility of running the day to day operations of two offices.
Was it hard to balance this project with being a busy mum of two young children?  Yes extremely.  But with the support of Gordons – its work ethics and values – it was something that I knew I could do and do well.  This year I will reach 21 years of service at Gordons. When I look back at my 17-year-old self, I feel a sense of pride at the person I have become today. I also owe so much to the person who took a chance on a young girl who, on paper, didn't look like she had much to offer, but in reality she did.