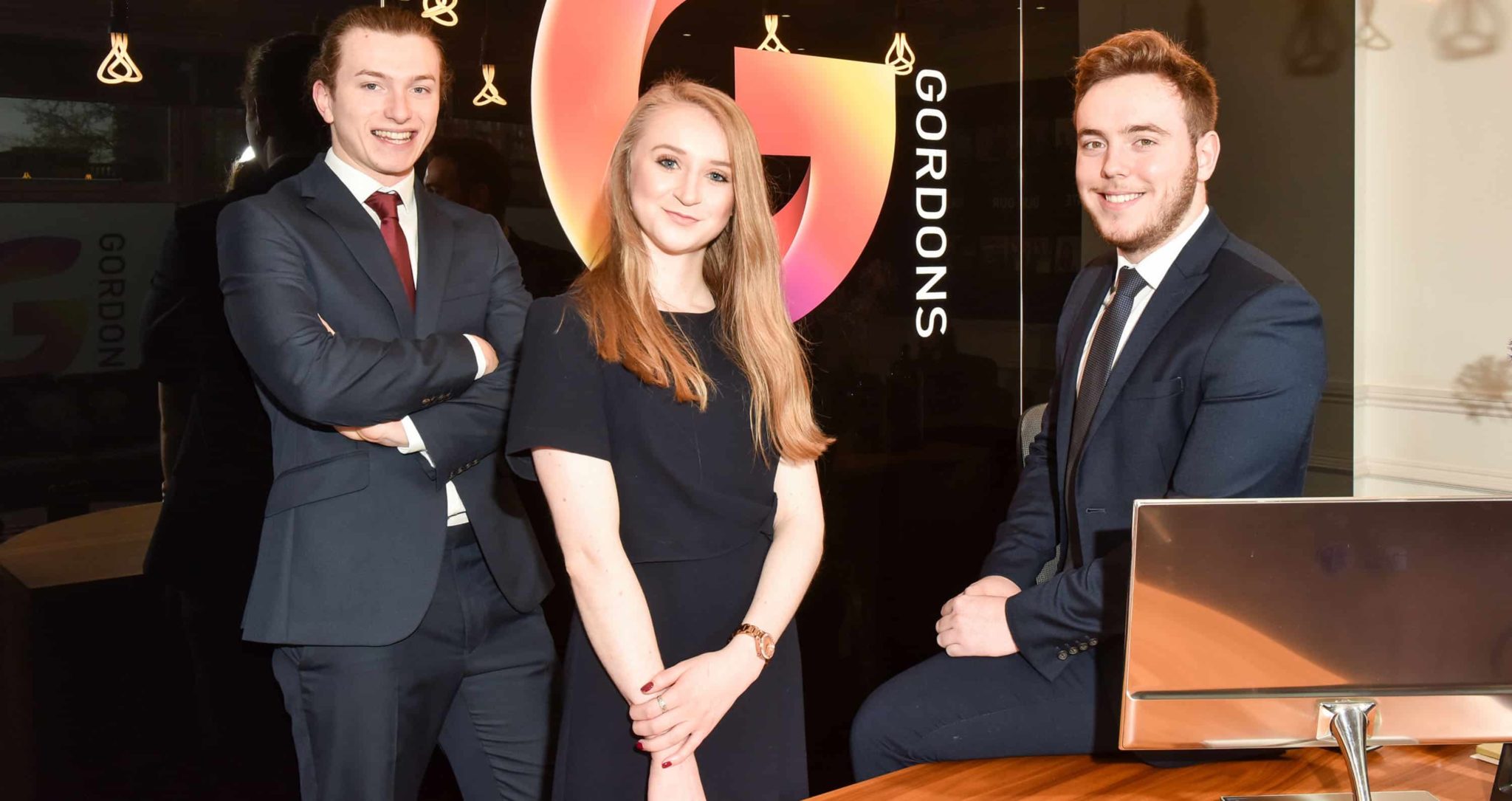 Apprentice Blog - Why I chose an apprenticeship
"I am often asked why I chose an apprenticeship. The truth is I was never 100 per cent sold on the idea of going to university because I was ready to get stuck into the world of work. I was initially sceptical about apprenticeships because I didn't want to be handicapped by not obtaining a degree. An apprenticeship in law offered me the ideal alternative.
I applied to university alongside everyone else in my school year and even received an unconditional offer from a Russell Group university. However, I also bucked the trend by researching and applying to a number of apprenticeships and The Gordons Apprenticeship Programme stood out as a great choice.
Apprenticeships aren't for everyone. Some see apprenticeships as the "easy option" but working full time and studying for exams to become a qualified lawyer is far from easy. It takes hard work, determination and a large amount of self-discipline.
I feel very lucky to be able to have achieved and learnt the amount I have throughout my first two and a half years. One thing is for certain: I would not have gained the hands-on experience I feel is so important in shaping my career had I not taken the decision to embark on an apprenticeship. I've also been able to learn about and work with clients in differing sectors and industries to help me expand my knowledge and expertise – one of which has been manufacturing.
Throughout my apprenticeship, I've been able to gain great experience working with businesses based within the manufacturing sector. I've assisted on the purchase of a new pet treats manufacturing facility for Inspired Pet Nutrition, as well as acting as landlord in the grant of leases for Timothy Taylor.
Saint-Gobain is another large manufacturer I've worked with, helping the company with its renewal leases, and I also helped negotiate leases on two sites for bus manufacturer Optare. It's fantastic for me as an apprentice to gain first-hand experience working with businesses in a thriving sector such as manufacturing.
Taking an apprenticeship is one of the best decisions I have ever made and I would certainly recommend more young people look into the benefits and how they can provide a fantastic foundation to a successful, enjoyable and rewarding career.
I get asked whether I regret not going to university. The answer to this question is simple: absolutely not! The amount I have learned over the first years of my apprenticeship and the experience I am gaining is unique.
Rather than attending lectures and applying to graduation schemes, I am working in a successful law firm with experienced lawyers on a daily basis. This gives me a fantastic opportunity to learn, develop and set the foundations for a successful career, which I can now see unfolding in front of me.
During the application process, the first apprentice at Gordons had nearly qualified as a chartered legal executive. That told me all I needed to know about the success of the programme, which has now seen the first two apprentices qualify and a further three apprentices on the last phase before qualification. That eased any fears I had about the risk of not doing the "done thing" and going to university.
A common misconception is that, as an apprentice, you miss out on aspects of your social life. This has not been the case for me, far from it. Earning a salary gives you the freedom to enjoy your weekends and holidays as you please. There are regular work social events and nights out and I also really enjoy taking part in football games or other sporting events organised through work."