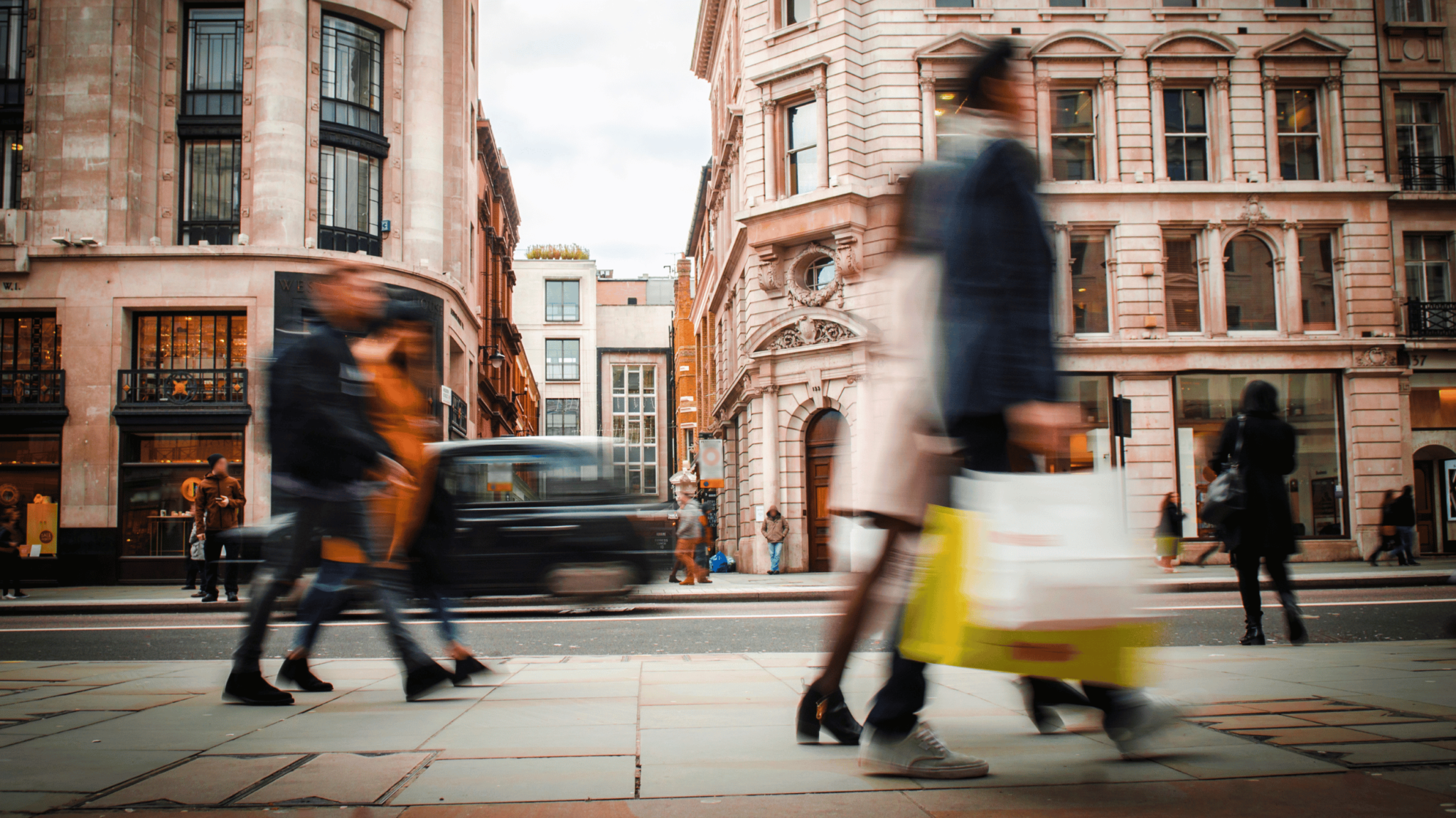 Our 2023 Retail Snapshot is designed to help retail businesses in the UK stay up to date.
Please contact one of our Retail Experts to talk about what these changes mean for you and your business.
January
Extended Producer Responsibility (EPR) for packaging
Businesses that handle packaging (the meaning of packaging will also broaden) must collect certain data relating to their recycling responsibilities from 1 January 2023, in readiness for EPR coming into force in 2024. The first reporting deadline for large organsiations is 1 October 2023, and for small organisations it is 1 April 2024. Regulators have confirmed they will not take enforcement action so long as organisations submit packaging data by 31 May 2024.
Proposed changes to the Food Law Code of Practice
The Food Standards Agency is considering changing the Food Code including:
a new risk rating scheme to understand the risk posed by applicable food businesses; and
a new decision matrix regarding food standards controls.
The consultation closes on 9 January 2023.
Pay now, argue later: service charge Supreme Court ruling
The Supreme Court has ruled in the Sara & Hossein Asset Holdings v Blacks Outdoor Retail case regarding service charges, taking a middle-ground approach. Calling it "pay now, argue later!", the ruling confirms that tenants should pay upfront the service charge requested to protect the landlords' cash flow. However, after payment, the tenant could bring a claim for a refund if it turned out that the landlord had charged sums that it was not entitled to charge.
Online Sale of Goods (Safety) Bill
This Bill concerns new regulations regarding the safety of goods sold online. The next stage for this Bill is scheduled to take place on 20 January 2023.
February
Buy-Now Pay-Later product regulation
On 14 February 2023, the Treasury announced that it is consulting on draft legislation to bring Buy-Now Pay-Later products into Financial Conduct Authority regulation. This long-awaited consultation follows the government's intention to regulate interest-free Buy-Now Pay-Later products. It is likely that lenders will have to do better affordability checks on borrowers and ensure clearer information is provided on their loans. Under the proposals, the Financial Conduct Authority would be given powers to keep firms under control and crack down on any who break the rules. The consultation closes at 11:59 pm on 11 April 2023, with an aim for the proposals to become law before the end of 2023.
March
Harassment in the workplace laws to be strengthened
On 7 March 2022 the UK ratified the International Labour Organisation's Violence and Harassment Convention, which will come into force on 7 March 2023. As a member of the convention the UK must maintain laws which prohibit violence and harassment in the workplace and strengthen existing monitoring and enforcement mechanisms.
New Import Control Regime
The Customs Handling of Import and Export Freight (CHIEF) is being completely replaced by the Customs Declaration Service (CDS), with the last day for making export declarations on CHIEF being 31 March 2023.
April
Consumer Duty (FCA)
The Financial Conduct Authority is introducing a new Consumer Duty for firms operating in the financial services sector. This will require firms to deliver 'good outcomes' for retail customers and improve the standard of care given to them.
Change to National Living Wage
Announced in the 2022 Autumn Statement, the NLW increases are set to impact every age band, from apprentices to individuals aged 23 and over.
The National Living Wage changes from £9.50 to £10.42 per hour on 1 April 2023 for people aged 23 and over.
Changes to Top Rate of Income Tax
The income tax threshold over which tax is paid at 45% is reduced from £150,000 to £125,140 from 1 April 2023.
Corporate Tax rates change
From 1 April 2023, companies will be required to pay different rates of Corporation Tax, depending on profits. The new rates are as follows:
25% for companies whose taxable profits exceed £250,000; and
19% for companies with profits of less than £50,000.
For those companies whose taxable income falls between these, the applicable rate will be 25%, subject to marginal relief.
MEES Regulations to apply to all privately rented properties
MEES Regulations apply to domestic and non-domestic properties. The Regulations will make it illegal for a landlord to let out a property with an EPC rating of 'F' or 'G', subject to a number of exceptions.
Since April 2018 the Regulations have applied to new tenancies but from April 2023 they will apply to all privately rented properties.
Business Rates review
Business rates are to be reviewed with effect from April 2023.
May
Bank Holiday allocation
An additional bank holiday has been set for 8 May to mark the King's coronation. Businesses and organisations should decide promptly if they want to give employees additional leave.
Employment (Allocation of Tips) Act
The Employment (Allocation of Tips) Act came into force on 02 May 2023. The Act creates a legal obligation on employers to ensure that all employees are allocated 100% of any tips or service charges, save for any statutory tax or National Insurance deductions. The main provisions of this Act are yet to be brought into force, and are not anticipated to do so until 2024.
Carer's Leave Act
This bill received Royal assent on 24 May 2023, requiring the Secretary of State powers to enact legislation allowing a new, specific type of leave for employees caring for dependent family members or friends (of up to one week's unpaid leave per year). Although the Act is now law, employees will not have the right to take this type of leave until certain regulations are put in place. The government has not commented on timescales.
Neonatal Care (leave and pay) Act
This bill received Royal assent on 24 May 2023 and will allow employees to take leave for neonatal care. Employees will be entitled to at least one week's leave starting in the 28 days after birth as a day one right, and will be entitled to neonatal pay during that week if they have 26 weeks' continuous employment. Entitlement for the new periods of leave under Neonatal Care Leave and Pay will only commence once the Secretary of State introduces regulations to that effect. There is currently no indication of when these will be introduced.
Protection from Redundancy (Pregnancy and Family Leave) Act
New legislation introduced on 24 May 2023 gives the Secretary of State power to significantly extend the period of protection from redundancy for pregnant employees.  Employees are currently only protected during their maternity leave, but under the proposed bill the protected period would begin the moment they inform their employer of their pregnancy and continue for up to 18 months after birth. While the Secretary of State has been granted power to make these changes, there is no indication from the government of if or when this will happen.
June
USD LIBOR rates to cease
For USD LIBOR, LIBOR rates will cease to be published from June 2023. This will be relevant to the extent companies have USD borrowings or payments based on USD LIBOR which have not already been amended.
July
Groceries: CMA review into unit-pricing
On January 31 2023, the Competition and Markets Authority (CMA) announced that it was commencing a project to review how unit pricing is implemented in grocery stores and online. The findings of the review were published in July 2023. Unit pricing indicates how much a product costs by weight or volume, in turn assisting consumers to determine the best value for money. the CMA said they saw problems which consumers may encounter including:
Missing or incorrectly calculated unit pricing information
Incorrect units of measurements applied
Different unit metrics being used for the same type of product
Retailers websites not providing a unit price alongside a selling price
They also advised that the main piece of law, the Price Marking Order 2004 (PMO), was in places ambiguous and not sufficiently prescriptive. The CMA said they will be making recommendations to the UK Government to reform the PMO to improve unit pricing.
September
Online Safety Bill to become law
Proposed new online safety legislation will regulate online services with the aim of protecting people (especially children) online. This legislation will place obligations on 'Big Tech' to police their platforms for illegal content. This was signed off by the Houses of Parliament on Tuesday 19 September and will become law soon.
Water efficiency labels
In September 2023, the UK Government published consultation results on introducing 'mandatory water efficiency labels' to inform consumers on water-usage on domestic and commercial appliances including toilets, urinals, taps, dishwashers and washing machines etc. Around ¾ of respondents to the consultation supported the introduction of a mandatory water efficiency labelling regime. The Government aims to lay secondary legislation in 2024 and will develop: the product database (on what will be covered), general label approach and registration system in 2025.
No/low alcohols labelling
On 28 September 2023, the UK Government opened a consultation on updating (voluntary) labelling guidance for 'no and low-alcohol alternatives'. It only covers drinks with an alcoholic strength of 1.2% ABV or less and marketed as alcoholic substitute drinks. The proposals include changing the threshold for describing drinks as 'alcohol free' from 0.05% to 0.5% – with the aim to increase the marketability of 'alcohol free alternatives'. The consultation closes on 23 November 2023.
Consultation on Food Contact Material regulations
The Food Standards Agency published a report on assessing the effectiveness of the Food Contact Material regulations (FCM) which was introduced back in 2012. FCM covers a broad range of materials which are used for packaging food including plastics and cardboard. The report concluded that the FCM continue to meet their objectives of safeguarding consumers from the risk of chemicals that might otherwise have migrated onto food at levels that affect human health or diminish its quality.
October
DEFRA legislation on banning single-use plastic items
A ban on single-use plastic items such as plates, bowls, cutlery, cups and food containers was introduced on 1 October 2023 in a bid to reduce pollution. It is expected to apply to restaurants, cafes and takeaways.
UK – US Data Bridge
From 12 October the 'Data Bridge' will allow the free flow of personal data from the UK to the USA without the need for 'additional safeguards' such as the standard contractual clauses / International Data Transfer Agreement.
You can find out more here.
ICO Consultation on Monitoring Employees in the Workplace Closes
In October 2023, following a period of consultation, the information Commissioner's Office (ICO) published guidance on monitoring at work. The guidance is aimed at employers and provides an overview of how data protection law applies to processing consultation closes on 11 January 2023, and the updated guidance is expected to be published later this year. We expect to see increased privacy regulation in this area.
Ban on wet wipes consultation
On 14 October 2023, the UK Government launched a consultation to ban the sale and supply of wet wipes containing plastic. It closes on 25 November 2023.
December
Retained EU Law (Revocation and Reform) Bill
In May 2023, the Government scrapped its intention to revoke every piece of EU retained legislation and will instead remove around 600 pieces of EU law from the statute books by 31 December 2023. Any laws not selected for revocation will be retained automatically.
Post-Brexit food labelling requirements come into force
The Food Information (Amendment of Transitional Provisions) (England) Regulations 2022 were delayed coming into force from 1 October 2022 to 1 January 2024. This means that until this date, UK food businesses can still apply EU food labelling rules to pre-packed food but on 1 January 2024, all pre-packed food must comply with UK labelling requirements, including the need for a UK business address.
Law Commission's Review of the Landlord and Tenant Act 1954
The Law Commission have announced a long overdue review of the Landlord and Tenant Act.
Click here to learn more.
No Specific Date
Data Protection and Digital Information Bill
The Government intends to reform UK data protection legislation to replace the legacy EU GDPR. Although these provisions are expected to change with recent developments in mind, please see here for our summary of the proposed changes against current UK GDPR requirements.
Consumer Pricing Bill
This Bill proposes to make a number of changes regarding organisations treatment of consumers, including prohibiting companies from offering better deals to new customers compared to their existing customers.
Consumer Telephone Service Standards Bill
This proposed legislation would provide a maximum waiting time for customers who are contacting utility providers and certain other services by telephone, and would require such companies to ensure that customers can speak to a person within that maximum waiting time.
Deposit Return Scheme (Scotland)
To increase the recycling rate of drink containers and reduce littering, the Government has proposed a deposit return scheme for drinks containers. This scheme will be implemented in Scotland from 1 March 2024. Implementation in England and Wales is under review.
State Opening of Parliment
This will give us an indication of Bills affecting retail that the Government will focus on during the remaining term of the current Parliament.
Digital Markets, Competition and Consumer Bill
The Government's new Digital Markets, Competition and Consumers Bill aims to strengthen consumer rights, and increase competition between big tech firms.

The Food (Promotion and Placement) (England) (Amendment) Regulations
The restriction of foods high in fat, salt or sugar (HFSS) in retail stores by volume price will come into force on 1 October 2025 (following a further two year delay). This means certain size businesses will not be able to sell multi-packs of HFSS food either in-store or online. The other provisions about where HFSS goods can be placed in stores came into force last year in October 2022.
Please note that this snapshot and our related updates are intended to be for information purposes only and should not be relied upon as legal advice.