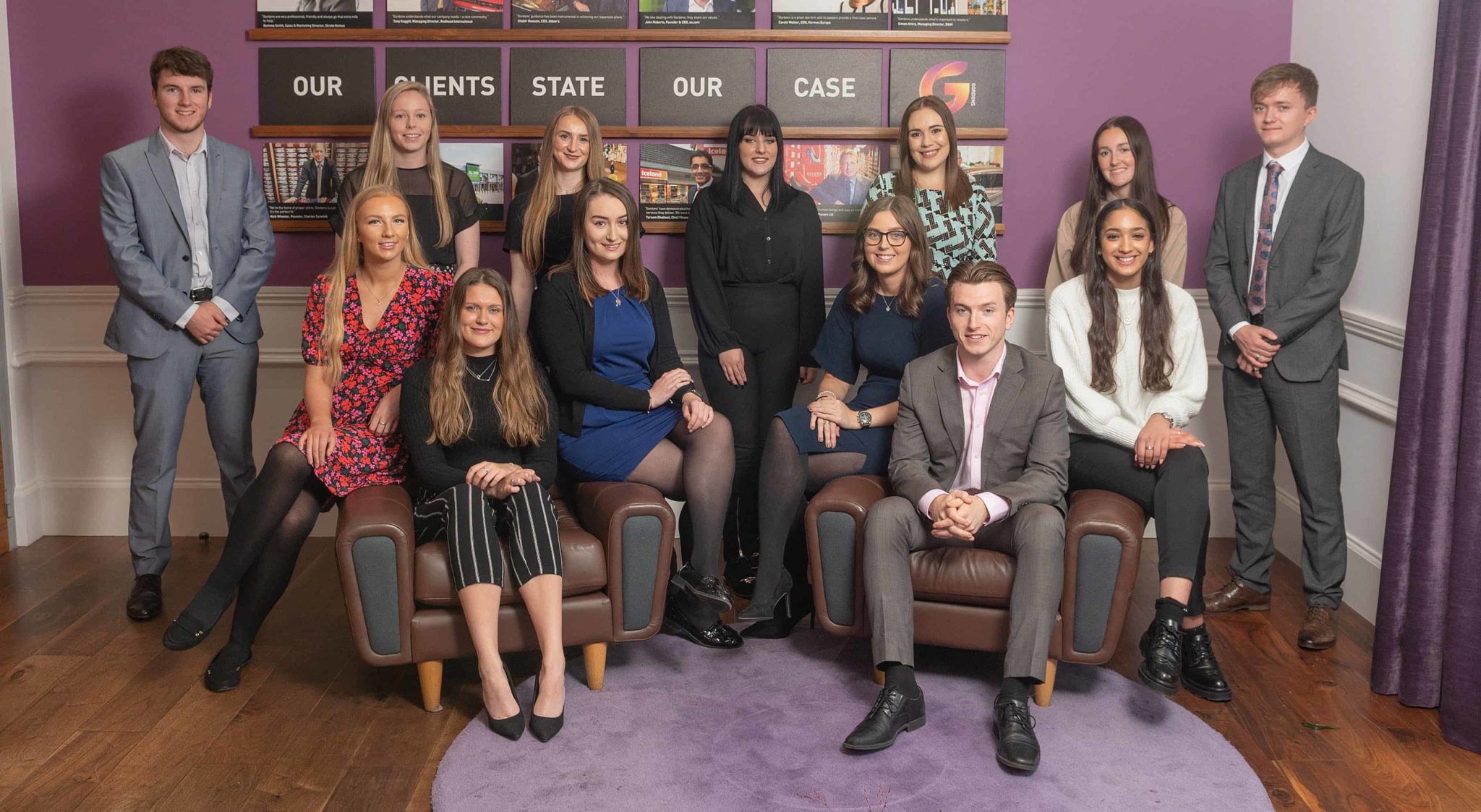 Gordons' pioneering law apprenticeship celebrates tenth anniversary and wins praise from Social Mobility Foundation Chair
Thursday 7th October 2021
Gordons is celebrating the tenth anniversary of its pioneering law apprenticeship, an achievement which has been praised by the chair of The Social Mobility Foundation, Alan Milburn.
Launched in September 2011, the firm was the first in the legal sector to offer an apprenticeship taking its chartered legal executive lawyers to the maximum Level 6, which is an honours degree equivalent.
Gordons created its multi-award-winning apprenticeship to enable social mobility by providing an alternative route into the profession for bright youngsters without them needing to attend university. Since its inception, the firm has recruited 30 apprentices straight from school.
Commenting on the firm's apprenticeship tenth anniversary, the chair of The Social Mobility Foundation, Alan Milburn, said: "I remember working with Gordons at the outset of the Gordons Law Apprenticeship. It was ground-breaking at the time. I'm delighted that it has been such a success for them, but particularly for the youngsters who've benefited from it."
Gordons was the first law firm featured in the UK's top 30 higher apprenticeship employers and in the top 100 employers for school and college leavers, following surveys carried out by careers advice company AllAboutSchoolLeavers.co.uk.
Other companies featuring in the top 30 and top 100 included Barclays, National Grid, J.P. Morgan, Bentley Motors, PwC, BBC, Sky and IBM. In addition, in 2019 Gordons was a finalist in the AllAboutSchoolLeavers.co.uk 'Top Employer – Law' category and in 2020 won the award for 'Best Skills Development'.
Gordons' managing partner, Paul Ayre, said: "Launching our apprenticeship ten years' ago is one of the best things we have ever done.
"The positive impact it's had, not least on those young people who have been our apprentices, has been way beyond anything we thought it could be.
"Our colleagues have been inspired by it and our clients really like it, seeing it as something which clearly distinguishes us.
"We remain totally committed to our apprenticeship. Gordons is open to talent from any background and I'm confident it won't be too long before we have our first partner who joined us as an apprentice."
Find out more about Gordons' law apprenticeship here.