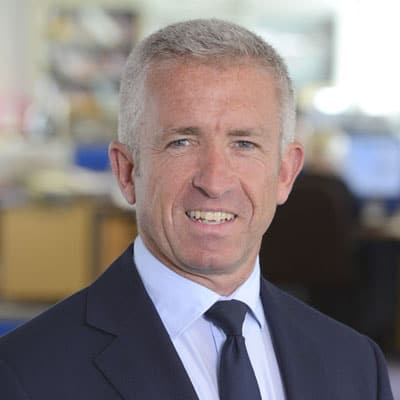 Paul Ayre
Managing Partner
Paul joined the firm in 1992 before becoming a partner in 1994 and Managing Partner in 2000. During his time as Managing Partner, Paul has led Gordons through a period of sustained growth which has seen the firm develop from its Bradford roots to become one of the UK's most successful law firms.
He has, for many years, been ranked as one of the leading lawyers in the regional commercial property market and has a strong reputation amongst clients for providing practical, pragmatic advice. He is regularly involved in a number of high profile transactions throughout the country with particular emphasis on retail development and investment.
Paul developed and launched Gordons' Apprenticeship Programme (GAP). The four-year programme aims annually to provide bright youngsters, who might otherwise find it difficult to enter the legal profession, with the opportunity to build a career in the Law without attending University. The programme has attracted widespread support amongst clients and has been mentioned in The Times, The Guardian, The Lawyer and by the BBC.
Paul has been a business mentor for the Yorkshire Post's Local Business Accelerators scheme, offering free support to up and coming businesses in the local market. The Scheme is part of a national campaign backed by David Cameron and the CBI.