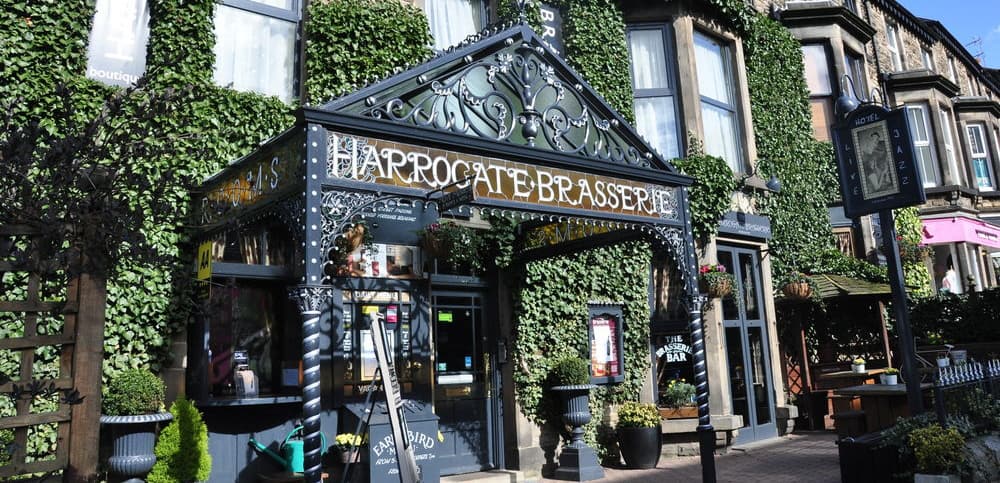 Keighley-based Brewer, Timothy Taylor, Purchases The Harrogate Brasserie
Wednesday 22nd February 2017
Keighley brewer Timothy Taylor has expanded its presence in North Yorkshire with the acquisition of The Harrogate Brasserie.
The long-established business has been managed and developed by Richard and Amanda Finney over a 20-year period. Located on Cheltenham Parade in the centre of Harrogate, the Brasserie attracts locals, tourists, theatre goers and large numbers of delegates using the nearby conference and exhibition centre throughout the year.
Timothy Taylor was provided with legal advice on the deal by a team from Yorkshire law firm Gordons led by partner and head of commercial property, Paul Young, and corporate partner Duncan Firman. The brewer was also advised by Andrew Spencer of hotel and leisure specialist chartered surveyors, Fleurets. The value of the acquisition is undisclosed.
Commenting on the deal, Timothy Taylor's chief executive, Tim Dewey, said: "We were looking for a high profile venue in Harrogate that would give us a presence in the town and complement the loyal and long-standing traditional pub stockists that we have there.
"We feel that The Harrogate Brasserie offers us a quality solution to this challenge and we look forward to working with Richard Finney's team to build on and enhance the excellent tradition that they have established in the Brasserie."
The brewer believes that the addition of its beers and an enhanced drinks offer will be the perfect accompaniment to the high quality food and entertainment for which the venue is already renowned.  The intention is for this to make it an even more attractive venue, not only for locals, but also the many leisure and business customers already attracted by its individual character rooms.
Richard Finney added: ''I am delighted to be selling Harrogate Brasserie to Timothy Taylor. It is a family business like my own that shares similar values. I wish them all the best for the future and am very pleased that guests and visitors will be able to sample their fine range of quality ales. I am sure I will be popping in for a pint or two!''
Timothy Taylor was established in 1858 in Keighley where the company has remained ever since. The brewery is still owned by the Taylor family and is now the last independent brewery of its type left in West Yorkshire.
This independence enables Taylor to survive as one of the few brewers still brewing true cask ales in the same way it has always done.
For more information on Timothy Taylor visit www.timothytaylor.co.uk