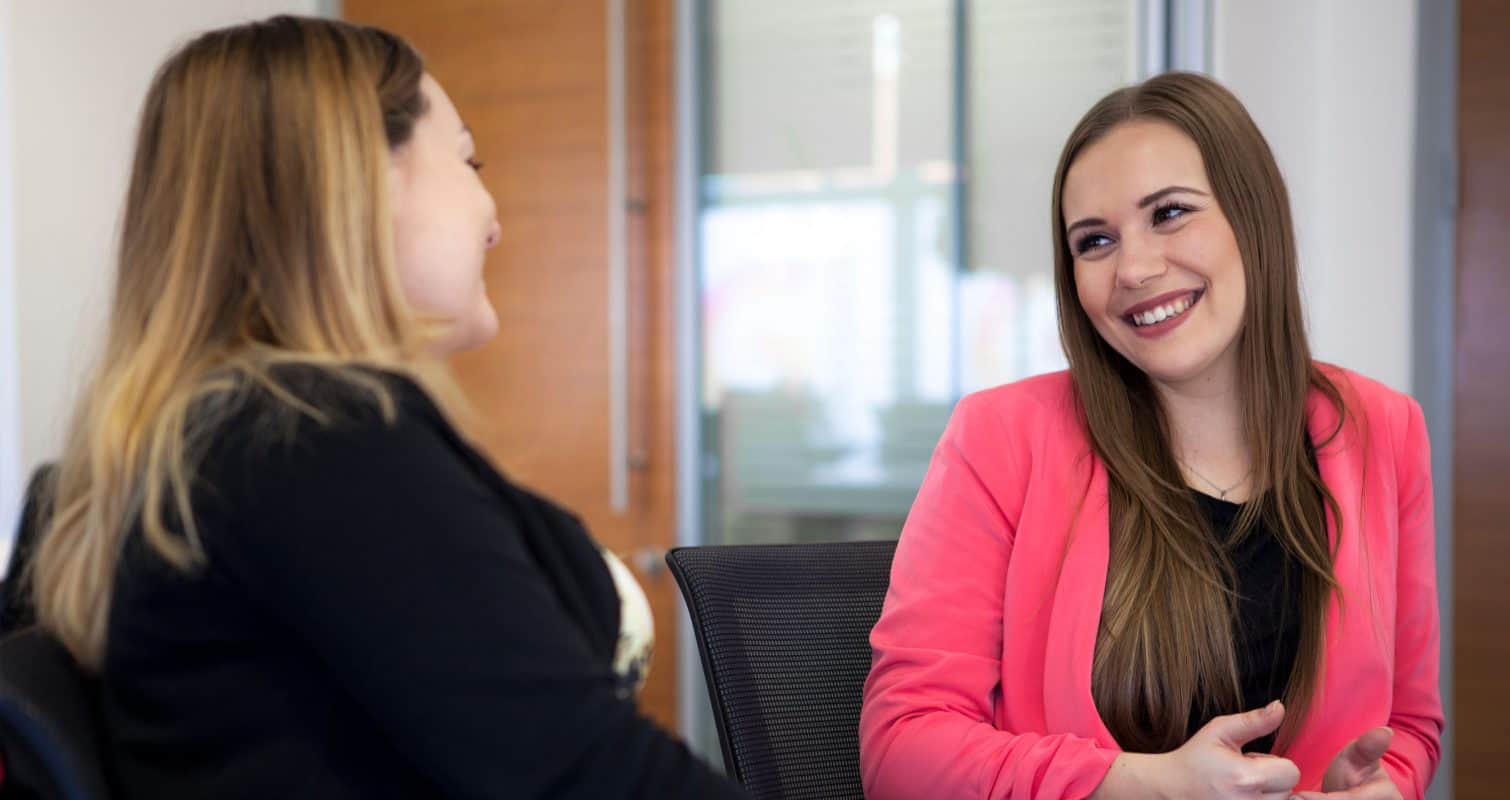 Apprentice Blog - How apprenticeships can make a career in law more accessible
When the time comes to leave school, deciding on whether to go to university or not can seem a daunting decision. But if you're looking for a career in law, there's an alternative accessible route which enables you to gain valuable work experience and earn money, whilst studying.
An apprenticeship in law offers the opportunity to earn your legal qualifications through part-time studying and practical learning.
The alternative route to degree-level qualifications
If you have a thirst for knowledge, you'll want to carry on learning new and exciting things once you leave school. But, for some, the idea of going on to university to study for a degree isn't for them – even though they may wish for a career within a field such as law, which requires a degree or certain qualifications.
That's where an apprenticeship in law is perfect. Through practical experience and on-the-job learning, you'll study part-time to gain your degree-level qualifications over a five-year period, all whilst earning a wage, getting professional experience and having your training fees paid for by the law firm.
A step into employment from day one
Unlike a university degree, where you'll have to wait a few years years until you get your first taste of working in law, a legal apprenticeship gives you full-time employment from the very day you start.  Studying whilst having no income may be unfeasible for some, so being employed whilst learning in a professional environment on a law apprenticeship is an accessible route for a career in law.
Learning on the job 
With an apprenticeship in law, you're always learning and developing as you work. Every day, you're surrounded by experienced lawyers who will offer you advice and guidance that, in the long run, will help you throughout your career.
You'll be working alongside professionals who will offer you practical on-the-job training to help you gain your qualifications – they say learn by doing is the best way, and that's exactly what you'll get by undertaking a legal apprenticeship. It's that invaluable mix of practical experience and training that will allow you to gain excellent legal skills.
A law apprenticeship also encourages and offers the opportunity to specialise in a certain area during your training. From residential conveyancing, to business recovery and commercial litigation, you'll be able to practically learn more about an area of law you're interested in.
Why a law apprenticeship at Gordons could be perfect for you
At Gordons, we're proud of our award-winning law apprenticeship programme in Leeds and Bradford, which is giving bright young people from all backgrounds the opportunity to start a legal career. Not only was it the first of its kind to offer a legal apprenticeship at a degree level, but it was also highly commended by The Law Society for excellence in inclusion and diversity.
We were the first law firm to feature in both the top 100 employers for school and college and the UK's top 30 higher apprenticeship employers.
If you want to embark on a legal career in a highly supportive environment, are keen to work hard to get on and have the desire to make your success happen, Gordons provides the ideal apprenticeship programme for you.
Find out more about the Gordons Apprenticeship Programme here.