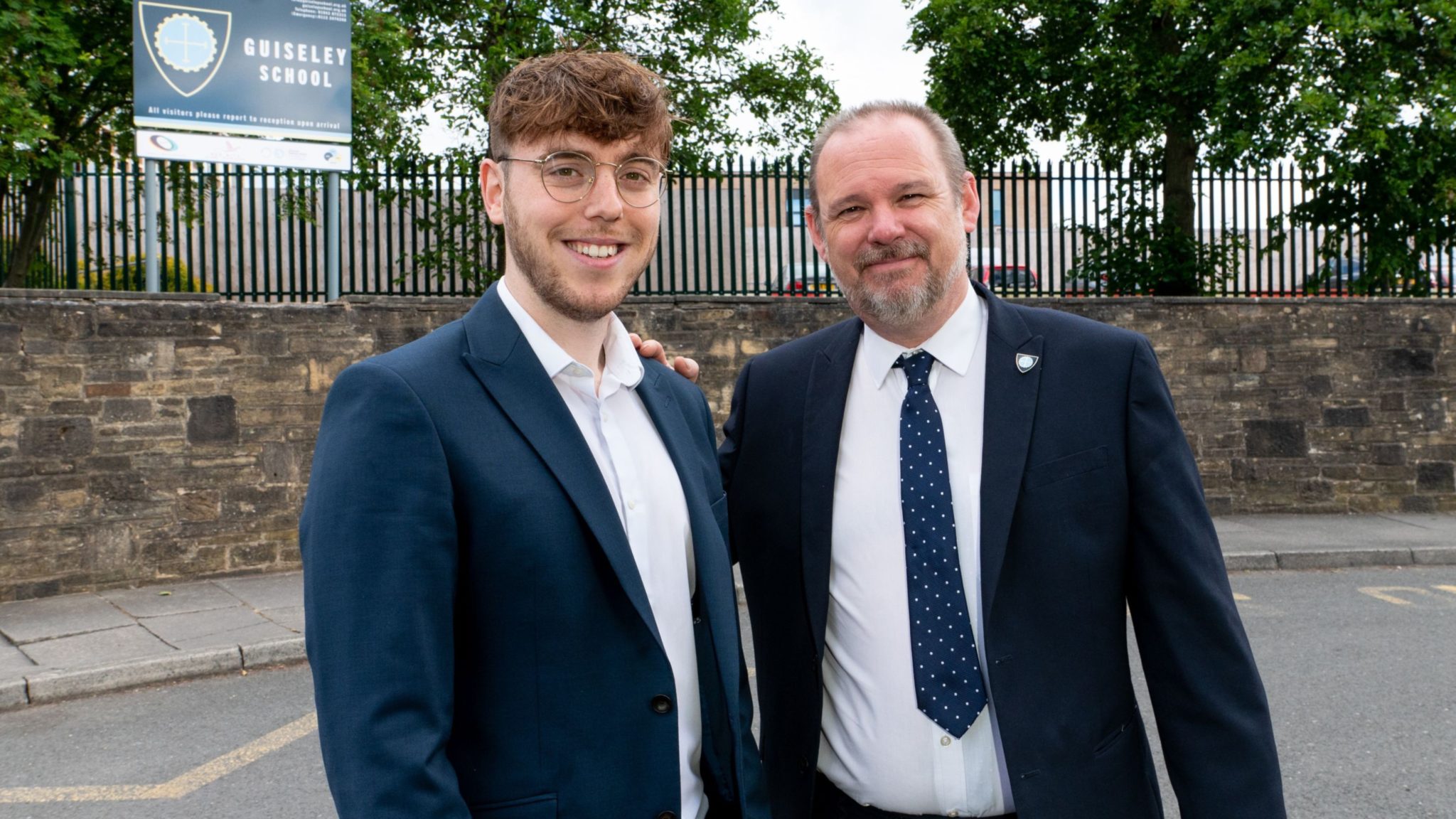 Gordons Lawyer Dan Western Becomes Governor at Alma Mater
A Guiseley School pupil who left after his A-levels in 2016 to embark on a legal apprenticeship at Gordons has been appointed as a co-opted governor by his alma mater.
Dan Western, who grew up in Guiseley, fully qualified as a chartered legal executive specialising in commercial property-related matters last December.
During his apprenticeship, he experienced mentoring from Gordons' partners and experienced hands-on training to develop him professionally and personally. This has proved instrumental in providing Dan with the confidence and skills to become a school governor.
He accepted the co-opted governor role offered to him after discussions with headteacher Paul Clayton with whom he stayed in touch after leaving.
In his role as governor, Dan will help the school implement its strategic vision. He will also be involved in decisions around performance, resourcing, and personnel.
"Bringing his energy, enthusiasm and insight to the role…"
Guiseley School has 1,450 pupils and a 'Good' Ofsted rating. Having undertaken an extensive re-build programme over the last four years, the school now benefits from two new three-storey buildings.
These are home to sports, arts and science classrooms. In addition, they facilitate general teaching and provide enhanced facilities for pupils, staff and the local community.
A legal apprenticeship at Gordons
Gordons launched its pioneering legal apprenticeship in September 2011. The firm was the first in the legal sector to offer an apprenticeship. The program takes its chartered legal executive lawyers to the maximum Level 6, which is an honours degree equivalent.
Commenting on his appointment, Dan Western said: "It is a privilege to become a governor of any school, but to become one for a school you attended is particularly special. I am grateful for the education that Guiseley School provided me. It created the opportunity for me to pursue a career in law. There is no doubt that my apprenticeship at Gordons gave me the confidence to accept this role and developed my acumen as an adviser, which is both key to being a good governor. I will be working hard to ensure the school continues to develop young people both academically and personally to enable them to make the most of any opportunities in life."
If you're looking to find out more details about our legal apprenticeship and what undertaking it entails, click here.