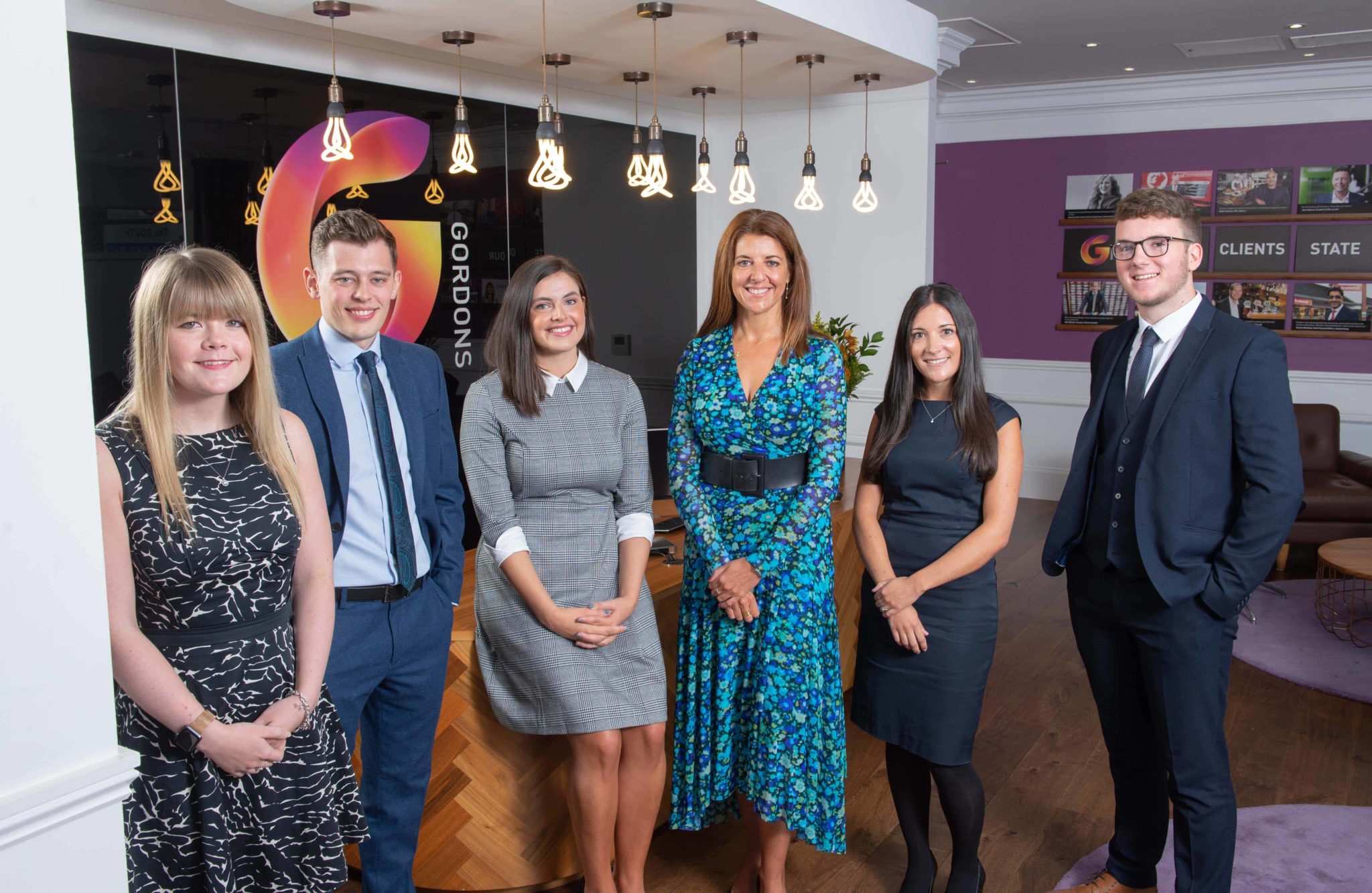 Gordons looks to the future with new trainees and apprentice appointments
Wednesday 11th September 2019
Yorkshire law firm Gordons has welcomed its next generation of talented people with the appointment of four new trainees and an apprentice.
Lauren Barclay, Katie Wilcock, Helen Starling and Connor Mennell have started training contracts and will undertake four six-month seats across various Gordons specialisms.
During their training they will work closely with, and be mentored by, Gordons' highly experienced lawyers within each discipline. Additional guidance, support and expertise will also be delivered by colleagues across the firm.
Sam Hudson has joined the Gordons Apprentice Programme, the firm's pioneering, multiple award-winning apprenticeship scheme. He will become the tenth apprentice currently at Gordons and will start his legal career working within the dispute resolution team.
As an apprentice, Sam will train to become a chartered legal executive through a combination of hands-on experience and academic study. Gordons will pay his salary and course fees, meaning he will not accumulate any student debt.
Welcoming the new trainees and apprentices to the firm, Gordons partner, Victoria Davey, said: "Whilst academic excellence is essential, we look way beyond that to find people who already possess certain qualities that set Gordons apart.
"All our new starters are bright and highly motivated. As importantly though, during our selection process they have demonstrated that they are both engaging and curious. We know from experience these are qualities which are essential in forging strong and lasting client relationships.
"We look forward to helping all of them take the first steps in their legal careers, and they will be supported throughout by everyone at the firm."