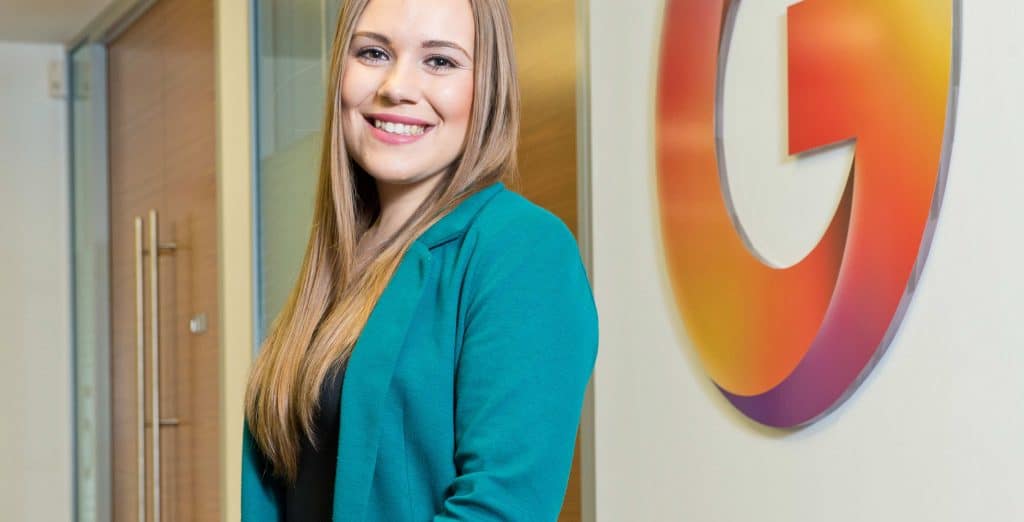 Gordons Celebrates Latest Pioneering Legal Apprenticeship Scheme Graduate
Thursday 30th November 2017
Yorkshire law firm Gordons is celebrating the latest graduate of its ground-breaking legal apprenticeship scheme, as 23-year-old Megan Boldison qualifies as a chartered legal executive in the private client team.
The Leeds and Bradford-based firm launched the Gordons Apprenticeship Programme in 2011 and has taken on 19 apprentices including its first graduate, 24 year old Bryony Russell, who qualified earlier this year.
Megan was one of a handful of 18-year-old school leavers accepted to train as a chartered legal executive lawyer over five years. Gordons provided her with practical experience and academic study, as well as paying her salary and course fees.
Commenting on her achievement, Megan said: "Applying for the Gordons Apprenticeship Programme was the best decision I have made. I threw myself into the real world and got great hands-on experience alongside a senior lawyer. By the time my university friends were looking for their first job, I was one year off being a qualified lawyer.
"I hope more firms and students realise that non-university routes are a viable option to a good legal career. Gordons was one of the first firms to recognise you don't have to go university to succeed as a lawyer and I'm so grateful they gave me a chance."
Gordons created its apprenticeship scheme to provide an alternative route into the profession for bright youngsters without them needing to attend university. It was the first law firm to offer an apprenticeship programme taking its chartered legal executive lawyers to the maximum Level 6 – an honours degree equivalent – rather than the Level 3 offered by similar schemes.
The programme has won multiple awards and led to Gordons being described as "leading the way on social mobility in the legal profession" by Social Mobility Commission chair, Alan Milburn.
Gordons partner and head of operations, Victoria Davey, said:
"Megan is a bright and hardworking lawyer and a real asset to our private client team. It's great to be celebrating her fifth year at Gordons alongside the firm's second apprenticeship graduation.

Megan specialises in private client services and is already halfway through a diploma with the Society of Trust and Estate Practitioners (STEP). This shows that our apprenticeship scheme is spotting potential and attracting people with ambition and talent.

We want to bring in a new generation of talented people who have a positive outlook and excellent behaviours, so in many ways it doesn't matter where they're from or what school they attended. At Gordons we have a maxim of 'people first, lawyers second' and Megan is yet more proof that this approach is what our clients and colleagues want."
This month a nationwide survey by careers advice company AllAboutSchoolLeavers.co.uk placed Gordons in the UK's top 100 employers for school and college leavers for 2016-17.
Gordons has offices in Leeds and Bradford and employs 196 people. Clients include retailers B&M, Iceland and Morrisons; construction and high performance materials manufacturer, Saint Gobain; international brewers Molson Coors; and the world's largest electrical heating business Glen Dimplex.