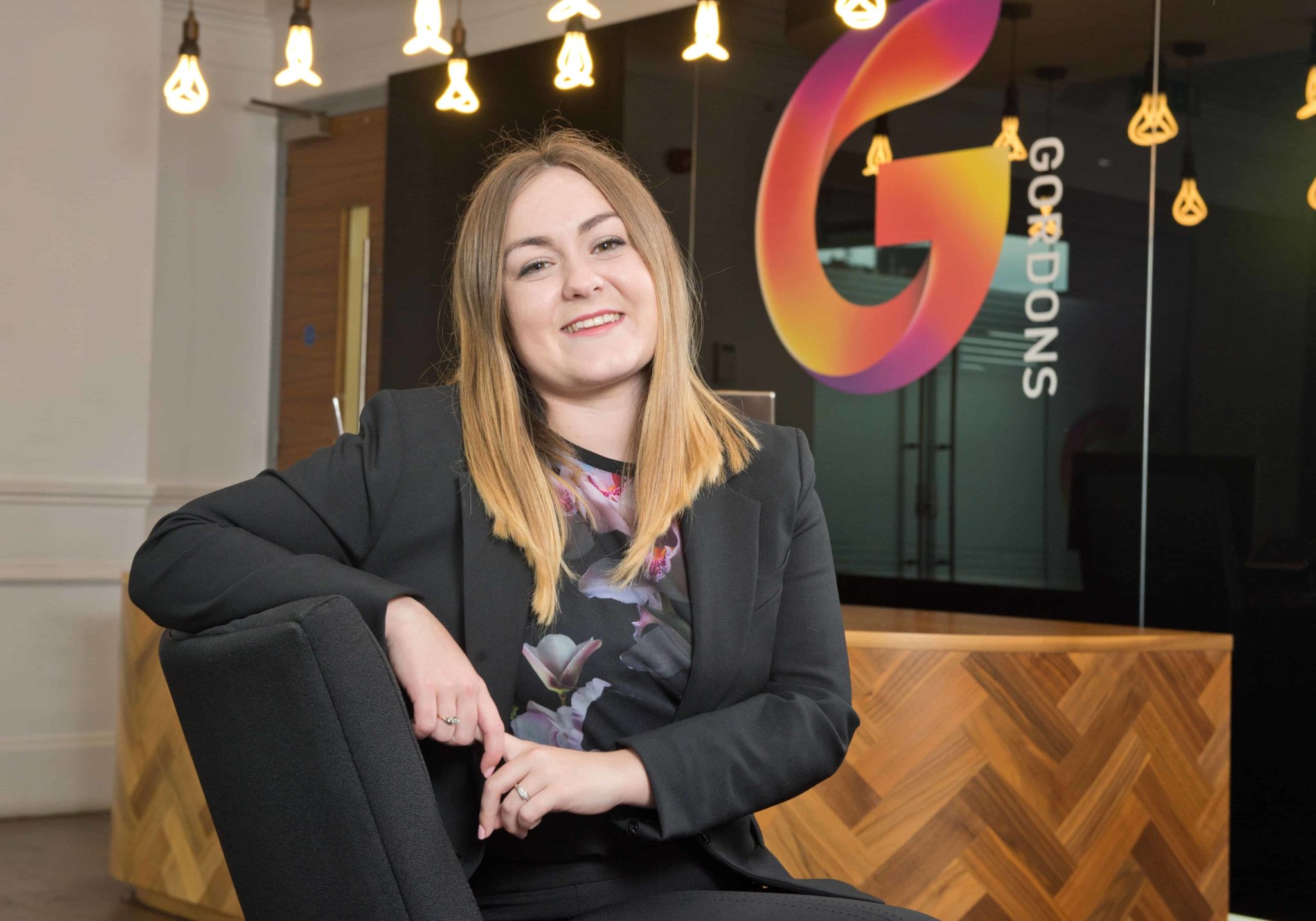 Bryony becomes a graduate member of the Chartered Institute of Legal Executives
A member of the ground-breaking apprenticeship programme at Gordons has qualified as a graduate member of the Chartered Institute of Legal Executives.
Bryony Russell has acquired the organisation's Level 6 Professional Higher Diploma in Law and Practice, completing the most advanced academic element of the qualification.
She will become a chartered legal executive employment lawyer in September, after gaining five years' sector experience.
Reacting to her achievement, Bryony said: "I'm extremely proud and looking forward to qualification in 2016. This apprenticeship scheme has been a fantastic opportunity and has allowed me to acquire significant experience in the early stages of my career. I really enjoy working here at Gordons and I'm proud to be part of the highly successful employment team."
Gordons' apprenticeship programme was the first of its kind in the legal sector when it was introduced in 2011 and is now a multiple award winner. The programme admits entrants each September and currently includes 10 members.
The scheme enhances social mobility by offering careers as lawyers to bright, determined school-leavers eager to kick-start their careers without incurring the time and expense of following the traditional university route into the profession.
As Bryony's example indicates, Gordons' apprentices train as chartered legal executive lawyers to the maximum Level 6 – honours degree equivalent – rather than the Level 3 offered by most similar schemes. This means their career progression is potentially unlimited.
Paul Ayre, managing partner, Gordons, said: "We're very proud of Bryony, who is a valuable part of our team, and all at Gordons congratulate her on her achievement.
"This is yet another milestone for our apprenticeship programme, which has brought some outstanding young talent into the profession, which might previously have been lost to it, and is undoubtedly one of the most worthwhile innovations we've ever implemented."
In her day-to-day work, Bryony deals with a wide range of issues, including disciplinary and grievances, policies and procedures, settlement agreements, restructures and employment tribunals.
Gordons took the Regional Law Firm of the Year prize in the human resources category of the 2014 awards operated by leading sector directory the Legal 500. The firm's employment department has also been shortlisted in the Best Commercial Team category of this year's British Legal Awards.