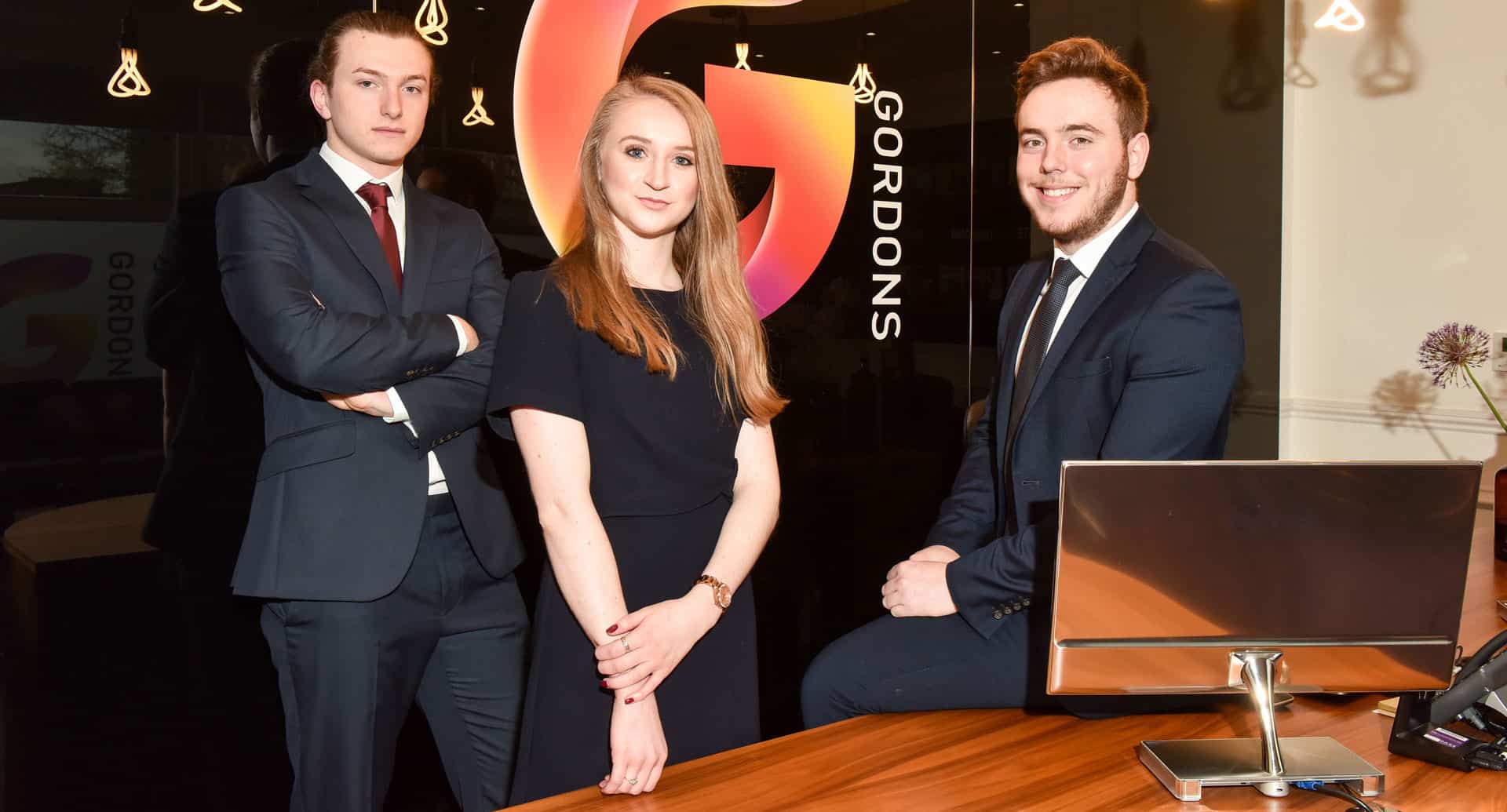 Apprentice Blog – Why I chose Gordons for my law apprenticeship
When people find out you're in practice at a law firm, you can guarantee that one of the first questions will be 'What University did you go to?'. Whilst that seems like a logical question, I broke the mould and took a different path.
At the age of 18, I chose a future that, for some, was against the norm. Instead of selecting which university towns I preferred the sound of, or the one that was furthest away from home, I chose to embark on an apprenticeship in law.
Why did you chose Gordons?
Back in 2011, Gordons noticed the lack of diversity amongst people coming into the legal profession. In an effort to make the profession more inclusive, Gordons created its multi-award winning apprenticeship programme. This was, at the time of its launch, the first of its kind in the legal sector and, whilst many other firms are now following suit, it has to be said that it feels that bit more special to be working in the place where it all began.
What does the Gordons' apprenticeship involve?
The programme involves training as a Chartered Legal Executive Lawyer over a period of five years, which combines full time employment and practical experience with academic study. We are trained to the Level 6 standard, which is a qualification equivalent to that of an honours degree, all whilst assisting on and, with a couple of years' experience under our belts, running live cases or files.
I am an apprentice in the Commercial Disputes team and this means that no day is the same. Working on disputed matters means that I get involved in assessing how best to manage what can be complex, sensitive and in some cases high value disputes.
Working in the litigation team does mean that I can be communicating with the Courts on a near daily basis whilst cases progress through the Court system to a trial or hearing. I will often be involved in:
advising and liaising with the client
communicating with the other side
filing and serving claim forms and/or defences
preparing witness statements
instructing barristers
preparing bundles for the Judge and other parties that will be used and referred to in the hearing
preparing statements of costs which show how much our clients have spent on each stage to trial
if settlement isn't reached beforehand, attending the hearing itself.
Is a law apprenticeship an easy option?
It would be wrong to assume that this is an easier alternative to University. The programme is challenging and requires us to be able to balance studying for a degree level qualification with working full time as lawyers. We spend one evening a week at night school learning the academic aspects, and we then get to apply what we learn at work. In the long run, this means, in my view, that we are in a better position than many law graduates, who may not have had any experience in a law firm prior to obtaining a training contract.
It's not all work though – it shouldn't be forgotten that we're all aged between 18 and 23, so we like to implement the 'work hard play hard' approach! Friday night shenanigans are frequently arranged.
If you would like more information about the apprenticeship programme, please visit our Apprenticeships page.