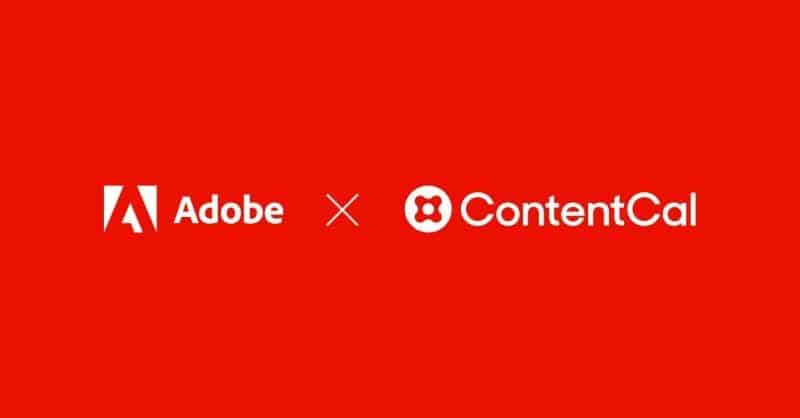 Gordons advises ContentCal on intended acquisition by Adobe
Friday 10th December 2021
Gordons has advised marketing technology platform ContentCal on its intended acquisition by US-based global software company Adobe.
ContentCal lets creatives and marketers focus on creativity by automating social media publishing and reporting. The company's software makes it easy for anyone to schedule, publish and manage social marketing activity across social channels, blogs, internal communications and advertising platforms. ContentCal's clients include the NHS, Sky, Specsavers and Virgin Money.
Gordons has advised London-based ContentCal for a number of years, during which it has seen impressive growth. This included helping the business secure Series A investment from Fuel Ventures and Guinness Asset Management in March this year.
Gordons corporate partner, Duncan Firman, and head of start-ups and emerging companies, Amy Pierechod, led the firm's multidisciplinary team on previous investment rounds and the intended acquisition by Adobe.
Commenting on the company's journey, ContentCal's CEO and founder, Alex Packham, said: "We started ContentCal knowing that the creator economy had the potential to fundamentally change the way people work.
"Today our technology is being used by some incredible businesses, entrepreneurs and creatives. Joining Adobe is a fantastic outcome because we're bringing our technology to a global platform and will be able to share the power of ContentCal with creators no matter where they are.
"Over recent years, we have really valued the level of support and guidance provided by Duncan, Amy and the rest of the team at Gordons, including on our Series A fundraise and eventual sale to Adobe.
"They have worked seamlessly as part of our team and their legal expertise, dedication and commitment has been fantastic throughout. Above all, they are personable, approachable people and have been a pleasure to work with."
Gordons' Duncan Firman added: "We are privileged to have played a part in ContentCal's extraordinary growth and success over the past five years.
"Alex and his team's vision and capability have driven the business forward and Adobe's intended acquisition will take ContentCal's platform to an even wider global audience. It is an excellent outcome for both organisations and we look forward to seeing ContentCal further realise its potential."
Adobe was founded in 1982 and its corporate headquarters are in San Jose, California. Its fiscal revenue for the financial year ended 27 November 2020 was US$12.87bn and the company employs more than 24,000 people worldwide.
Commenting on the combination of ContentCal and Adobe, Ashley Still, Adobe's SVP & GM, digital media, said: "The creative community relies on social media as a core marketing channel to reach new audiences, with social now foundational to anyone growing a brand or business.
"We're excited to welcome Alex and the ContentCal team to Adobe, and together deliver an integrated solution that allows our users to create amazing content, and then easily schedule, publish, and understand performance directly in CreativeCloud."