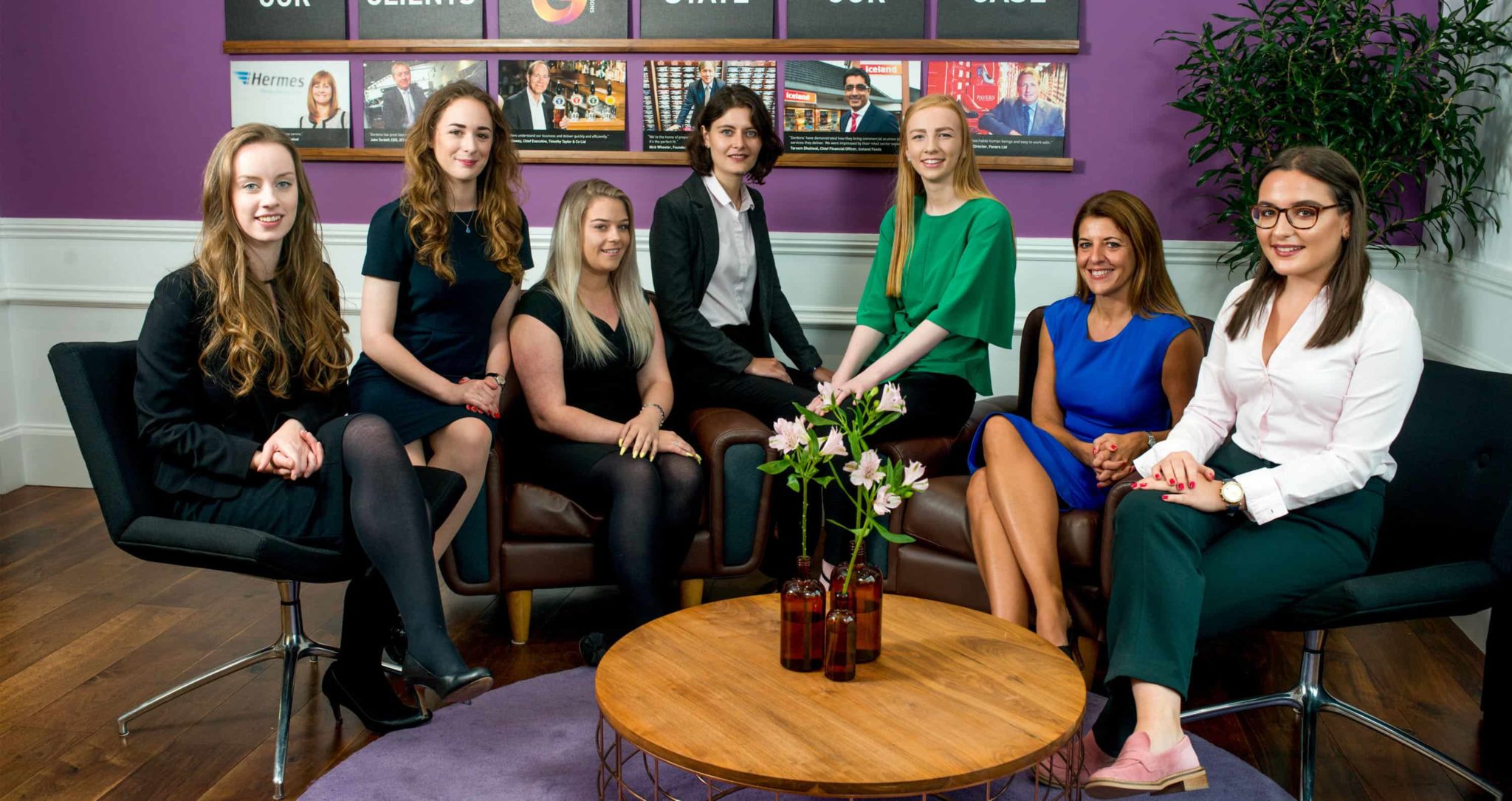 Six talented women join Gordons with new trainee and apprentice intake
Tuesday 18th September 2018
Gordons has welcomed the next generation of talented women to the firm, with the appointment of three trainees, two new apprentices and a junior assistant.
Graduates Alexandra Byrne, Megan Dutch and Maria Foanta have started training contracts, initially joining the private client, property litigation and commercial property teams, respectively. The trainees will work in various Gordons departments by undertaking four six-month seats.
Their training will see them work closely with and be mentored by Gordons' highly experienced lawyers, as well as being able to access guidance, support and expertise from colleagues across the firm.
Tegan Knappy and Charlotte Lindsay have also joined Gordons' multiple award-winning apprenticeship scheme, working in the personal injury and construction teams respectively.
Gordons Apprentice Programme was the first of its kind when it was launched in 2011 and has already celebrated its first two graduates. The firm created the programme to provide an alternative route into the legal profession for bright and hard-working young people from all walks of life.
As apprentices, Tegan and Charlotte will train to become chartered legal executives through a combination of in-work experience and academic study. Gordons will pay their salaries and course fees, meaning they will not accumulate any student debt. Lucy Rhodes also joins Gordons as junior assistant in the firm's residential team.
Welcoming the new trainees and apprentices, Gordons partner Victoria Davey said: "We continue to enjoy keen interest in our apprenticeship programme and traineeships. It's rewarding to welcome the next generation of lawyers to Gordons and see each year's intake grow and thrive within the firm.
"This year saw a particularly strong group of women who showed the sharp intelligence and outstanding attitude that has come to define Gordons' people. We look forward to working with these talented young people, helping them build their career in law and helping us shape the firm's future."
 For further information on our trainee recruitment and apprenticeship scheme, visit our Careers page.